A day in the life
MECCA Brands
---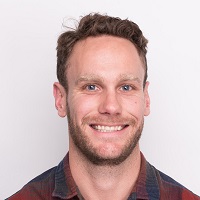 Background Information
Name: Carl Middleton
Job Title: Technical Team Lead
University Attended: University of Waikato, New Zealand
Degree qualification: Bachelor of Science, Major in Computer Science
Year of graduation: 2006
What's your job about?
MECCA is leading the way as a retail giant for cosmetics in Australia & New Zealand. Mecca.com.au is the largest player in the online beauty market in terms of sales and web traffic and, as the Technical Team Lead at MECCA, it is my job to oversee all the development on our backend systems to ensure online orders reach our warehouse and retail systems without a hitch. My day-to-day role involves overseeing and providing support to the backend team, partaking in daily stand up meetings, architecture design sessions, code reviews, research & development around new technology, scoping and designing new features, recruitment and providing technical support to different departments across the business.
What's your background?
I was born in Palmerston North, New Zealand and moved to a small town with a population of 10,000 at the tip of the north island called Kaitaia when I was 5 years old, where I did all my schooling. I then ventured to the University of Waikato to complete my degree as it had the best IT degree in New Zealand. Once I completed my degree, I moved to sunny QLD for 5 years where I got a job as a Graduate, before I packed everything up and moved to buzzing London for 3 years by myself. I would say this was the most important stage of my life, as I really was outside of my comfort zone moving to the other side of the world with no friends, but this is where I felt I grew the most as a person and within my career! I left London after meeting my current fiancé and we moved to Melbourne. After being a Developer at a start-up company for a couple of years I was approached by MECCA for a Senior Developer role and progressed to Technical Team Lead after 8 months - I have now been doing IT Development for 12 years.
Could someone with a different background do your job?
Yes, however in IT Development a fairly technical skill set is required, so some form of Tech degree is a must. As well as the technical skills, here at MECCA we also look for people who are outgoing, social, good problem solvers, and have a can-do positive attitude.
What's the coolest thing about your job?
The thing I love most about my job is the opportunity to work on all the latest and greatest technologies. The IT Development team at MECCA hugely advocates for trying new things, and as technology changes so quickly, there is always something new to learn. There is no greater sense of achievement than seeing a big project come together that solves complex problems, streamlines processes and changes the way things have worked at MECCA previously for the better. MECCA is also a great company to work for, and you get extremely looked after as an team member.
What are the limitations of your job?
In IT Development, we do bear a lot of responsibility as all our systems are required to maintain as much uptime as possible, otherwise the experience for the customer is negative and the cost to the business could be huge. This means fixing ad hoc problems as and w and being available after hours and also having to work the occasional weekend and/or public holiday.
3 pieces of advice for yourself when you were a student...
Mistakes are meant to be made – it's what you do differently the next time around that matters!
Get as much experience as possible - University is full of so many different opportunities and is the ideal setting to try new things, so why not try new things and find out what you really enjoy?!
Be true to yourself. Your time is limited, so don't waste it living someone else's life, but do what makes you happy!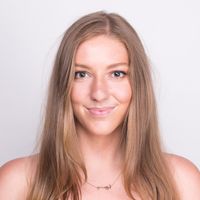 Name: Lucy Beguely
Job Title: Store Replenishment Coordinator
University Attended: The University of Melbourne
Degree qualification: Bachelor Degree in Arts and Humanities
Year of graduation: 2016
What's your job about?
My journey with MECCA has seen me working in all sorts of exciting and varied roles thus far. I was lucky enough to start with MECCA as a Casual Store Host at Mecca Cosmetica Brighton in April 2016. In April 2017 I was selected for a 3-month contract Data Analyst role to support a Freight project in the Merchandise team. Once my contract finished up, I jumped onboard the Graduate train as a position was made available, transitioning through Marketing and eCommerce. In December 2017, I landed in my current role in Store Replenishment.
The Planning and Replenishment team (as part of the wider Merchandise team) is responsible for all stock, in all stores, at all times. From new brand role outs and new store openings, to monthly promotions and delicious newness – we analyse all stock-to-store requirements to ensure the customer can experience the very best of the vast MECCA product offering.
Our Planners - in charge of calculating product forecasts and planning how much stock we need to buy to service our ever-growing number of stores
Our Freight Coordinators - integral in placing stock orders, tracking shipments and ensuring timely delivery of all ongoing and new items
Our Store Replenishers - we calculate all stock demand, ensure stock health in all our stores and create stock packages for all our exciting new stores in the pipeline
When we're not analysing sales and servicing our stores, you can spot us on the wild streets of Richmond in Melbourne, having team lunches on Swan Street or talking in big huddles about recent eps of the Bachelor.
What's your background?
I started my schooling in Auckland, NZ and moved to Melbourne when I was 8 – yes, we say fish and chips weirdly!
Once completing my schooling, I began an Arts degree at the University of Melbourne originally majoring in History. I later changed this to Media Communications – thinking this might set me up better in the future. The change allowed me explore a multitude of subjects and get a gist for where I was truly interested, however I wouldn't say that it set me up any better for my current role then any other humanities subjects!
With a passion for volunteering and travel, I took two semesters off in total – taking a 4-month trip to India to volunteer teaching young girls, and to Europe to make the most of the time leading up to my Exchange. I did a semester abroad in Copenhagen, Denmark that is still one of the most amazing experiences of my University years. It was here that I first met a friend who told me I should think about joining Mecca.
I returned home and applied/started working at Mecca as a Store Host. I started in the Graduate Program mid-way through 2017 and whilst I had initially thought that I would be better suited to Marketing, I found myself far more interested in Merchandise Planning and Replenishment. I applied for my current role Dec 2017 and started end of Dec 2017 meaning it has almost been a whole year! My role has little to nothing to do with what I studied (funny that!) showing that your passions are never defined simply by what you think you should study.
Could someone with a different background do your job?
Absolutely - no matter what your background there are some key 'ways of thinking' that are huge players in helping you develop the necessary skills to be good at this job. These are:
Your willingness to learn
Your strategic way of problem solving
Your ability to ask and find the 'Why?' and 'How?'
Your attention to detail
Your unwavering positive and energetic attitude
Your resilience and flexibility
Having a mindset that embraces the above qualities will give you the basic tools to approach any situation that comes up in our role.
What's the coolest thing about your job?
Since my role works so closely with stores, our DC and our key business stakeholders we have access to so much information that we can create in-depth analysis to inform real business changes, which create huge positive flow on effects for our customers. It's pretty amazing hearing customer feedback that directly relates to analysis you were able to report on and make happen! When this happens, you know that all the scratching head moments and hard work has paid off.
What are the limitations of your job?
Our role bears huge responsibility. Without Store Replenishment, there would be no stock on the shelves for stores to sell our customers. We create all stores stock demand, and manage the stock flow from our DC to our 100 stores. This means that when something goes amiss in the process, we are accountable.
This is why resilience and flexibility are key to succeed in this role. Customers are paramount to all we do and if we disappoint a customer by not having enough stock for them to purchase, we haven't succeeded. Everyone makes mistakes - your ability to react, learn for next time and plan appropriately to ensure it doesn't happen again is the most important process to set you up for success.
3 pieces of advice for yourself when you were a student...
Focus on one thing at a time – focusing on multiple things at once makes you inefficient and unproductive
Opportunity may or may not present itself to you – if you want something, go out and get it! People won't always hold your hand through the job finding process and thereon in
Choosing to do something for you and choosing to do something for your career need to overlap – don't make career decisions because you think you should, do something because you know it's the right thing for you