The MECCA Graduate Program
MECCA Brands
---
At MECCA Brands, we're going places.  Is your future with us?
The MECCA Brands Graduate Program is an accelerated, all-access, 2-year journey through our fast-growing business and it's one of the paths through which we grow our future leaders. From February to late March each year, we open applications for highly driven, curious and innovative Graduates who aren't afraid to dream big and challenge the rules. Whatever your academic background, you will find opportunities within our Graduate program to drive change, innovate and go places!
The highlights
Our Graduate program is a 2-year accelerated journey through our business, based out of our Support Centre in Melbourne. Through bespoke 6-month rotations in up to 4 different departments, you will be exposed to a curated mix of creative and business-oriented projects. You will also receive support, training and mentoring from a range of inspirational leaders at MECCA, including your coach and line manager in each rotation. At the conclusion of the program, you will be primed to stay on and hopefully become our future MECCA leaders and game changers.
Rotations in creative and business-oriented departments
While your friends in other Graduate programs may be sitting in a stuffy corporate office doing repetitive work, at MECCA Brands you'll be going places!  You could be… 
Designing our next generation of stores
Developing new products
Working on new brand launches
Creating our next digital campaign
Developing our next modules of leadership training
Solving an inventory problem across a network of 100 stores 
Integrating and implementing new software throughout the Support Centre, Distribution Centre or Stores
Preparing a business case for a major investment
Conceiving our next eCommerce feature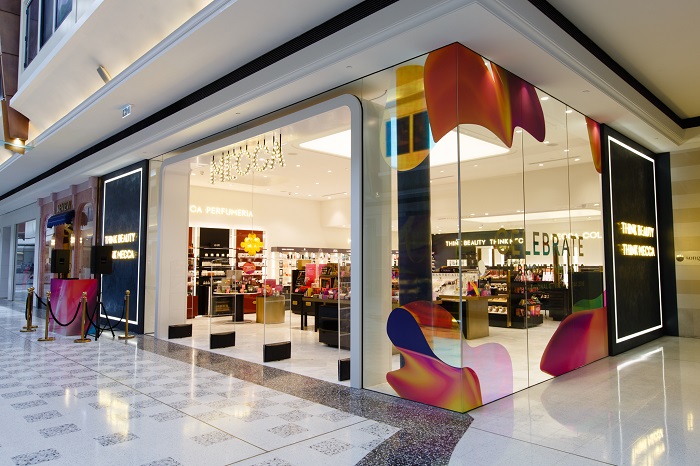 First class training and development, in an environment where boldness and innovation are valued
The first week of our Graduate program is dedicated to formal learning and development, to equip you with the skills to excel at MECCA Brands right from the start.  We also provide you with a wide range of continual support and training throughout the program, including:
pairing you with a coach and buddy to mentor, guide and support you;
workshops between rotations, with cross-functional Graduate team projects;
regular presentations by inspiring internal and external speakers from all around the world;
leadership training;
brand training;
core skills presentations.
All this in a non-conformist and evolving environment where ideas and innovation are valued from all team members.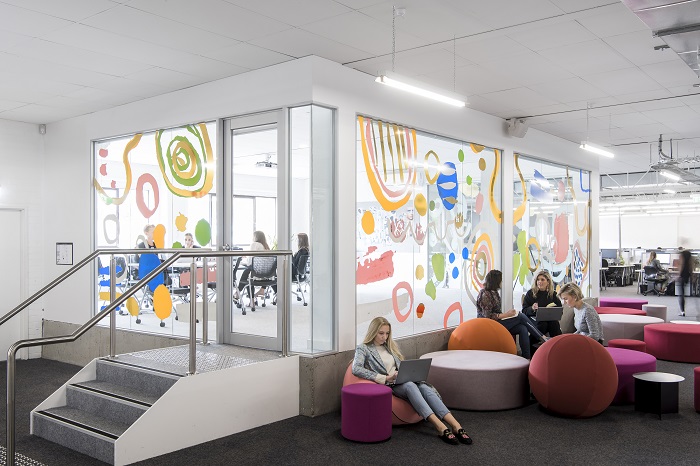 Be a part of Australia's #5 Best Place to Work
Okay, let's get real. As a Graduate, you're going to be spending around 40 hours each week at work. So why not make those 40 hours as inspiring, rewarding and fun as possible? That's exactly what we try to do each and every day here at MECCA. We build joy, hustle, celebration and fun into everyday life in our Support Centre. And we're so thrilled that we were officially crowned as the #5 Best Place to Work across all of Australia, making us the only retailer in the top 5 and placing us in the list for the fifth consecutive year!
The benefits!
As one of our Graduates, you will receive:
40% discount on all products sold in MECCA Brands stores
Quarterly product allowance that you earn by spending time in our stores
The opportunity to be involved in major events in the MECCA calendar, like MECCALAND and like Melbourne Fashion Week
Invitations to lunches with amazing leaders and speakers like Peggy O'Neal, Jane Tewson, Tiernan Brady, Dr Tererai Trent and Kristina Karlsson
Consideration for our Jo Horgan award program, which celebrates 4 lucky winners each year who are treated to a career enriching overseas development trip 
Complimentary pilates and group fitness sessions
Access to our Support Centre meditation space
Regular social events
Regular coffee carts (#melbourne), food trucks and ice-cream stalls