Diversity at Mirvac

Mirvac
---
At Mirvac our culture recognises the importance of gender diversity, innovative thinking, workplace flexibility and inclusive leadership as critical to building a strong brand and highly engaged workforce.
We have a dedicated focus on programs and initiatives to increase female representation at all levels of our business including female only mentoring and sponsorship programs and a female only development program for our Construction group. We track our progress against gender diversity targets on a monthly basis and we complete an annual gender pay equity review. We have been awarded the Workplace Gender & Equality Agency (WGEA) Employer of Choice for Gender Equality citation for the past 4 years recognising our continued commitment to gender equality.
We have recently been ranked #2 in the world (1st in Asia-Pacific) in the 2019 Equileap Gender Equality Global report, in the world's first in-depth cross-sector ranking (areas scored include gender balance of the workforce, senior management and board of directors, as well as equal pay, parental leave, non-discriminatory hiring and promotion, and supply chain safety).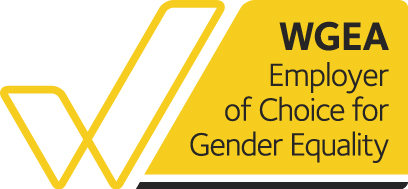 We have a very successful flexible work program in place which supports all employees to work flexibly. This program includes an initiative called My Simple Thing which asks employees to think of a simple change they could incorporate into their work lives to improve their work-life quality i.e. leaving early or arriving later once a week to go for a run, go to yoga, spend time with family etc. Three quarters of our employees have some form of flexible work arrangement in place.
We aim to be an inclusive workplace with a safe and respectful environment. We understand the value of having a diverse workforce and strive to partner with organisations who can help us achieve this. For example we partner with organisations like CareerTrackers and CareerSeekers on programs to employ indigenous students and refugees and asylum seekers. We have a Reconciliation Action Plan (RAP) in place which maps out how we as a business can build relationships and respect for indigenous Australians and also how we can provide opportunities for the indigenous community through our purchasing and hiring power.
Our focus on Diversity & Inclusion has undoubtedly helped us to achieve overall increased levels of staff engagement. Our overall group engagement score for 2019 was 90% putting us in the global high performing category for the second consecutive year.