MYOB Graduate Programs & Internships
MYOB began 29 years ago with the promise of offering 'incredible accounting software' to small business. This software made their life easier by taking away the drudgery and frustration of running a business, making it easier for people to focus on what was important to them.
Today MYOB extends well beyond accounting software into a vast range of business and finance solutions perfect for start-ups through to bigger businesses. We know that behind every single business the…
View more MYOB has no active opportunities at the moment.
See who's currently hiring with our Job Search!
Search for jobs
MYOB began 29 years ago with the promise of offering 'incredible accounting software' to small business. This software made their life easier by taking away the drudgery and frustration of running a business, making it easier for people to focus on what was important to them.
Today MYOB extends well beyond accounting software into a vast range of business and finance solutions perfect for start-ups through to bigger businesses. We know that behind every single business there is a person or a team of people, each with their own goals and ambitions. However these people choose to define success, MYOB exists to provide smart, easy to use solutions that match their ambition and help them on that journey. That's why at MYOB we help more businesses in Australia and New Zealand start, survive and succeed.
MYOB has a host of intelligent and intuitive tools which not only make life easier for our customers, but also enable them to achieve their goals and ultimately succeed on their terms. Over the next three years we will create an unparalleled business management platform which will seamlessly connect businesses, their accounting partners and an eco-system of add-on solutions. The platform and the connections it will create will enable MYOB to deliver even more value to our customers and, ultimately, make every facet of business life easier.
Our teams are organised around our customer needs to ensure we can bring the best products to market, meet the needs our customers and help more businesses in Australia & New Zealand start, survive & succeed.
All of our team members belong to a function. This function is where they report to, where they get all of their learning, career support, guidance and performance management. Our functions is where roles of common disciplines sit together and we ensure everyone has the right skills and support to execute brilliantly in their roles.
Many of our team members also are aligned to a customer vertical. This means that they bring their functional expertise and work within a cross functional team to design, develop, implement and support products for one of our customer groups.
We are dedicated to creating an exceptional experience for all team members and offer a culture where you can be yourself and thrive.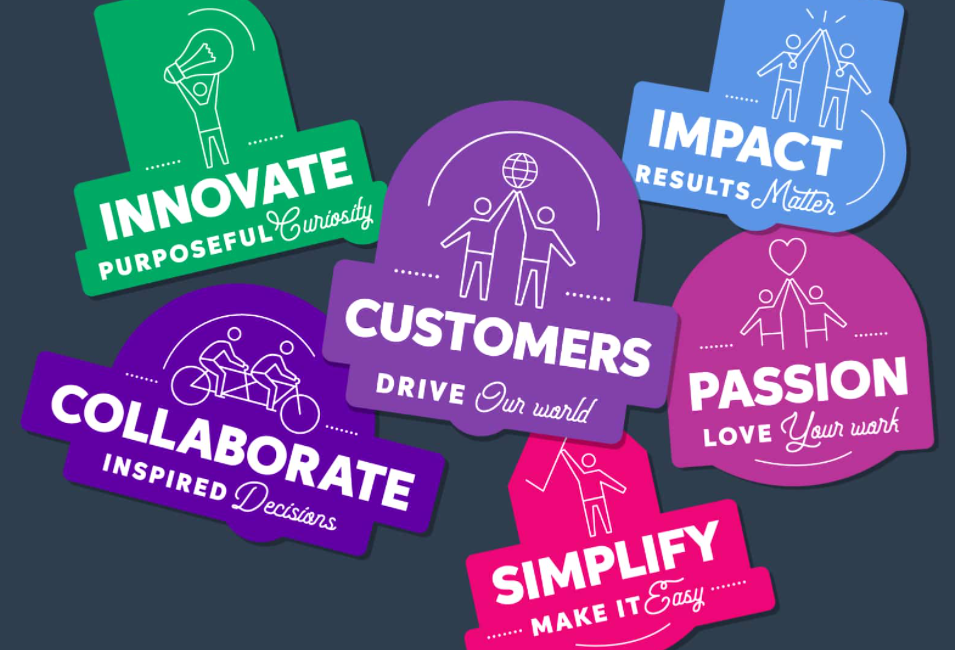 Protégé Developer – The Future Makers Academy 
Applications open for August 2022 and February 2023
Thinking about your first job in the tech industry? Start your career where your work matters.
Our program is all about bringing people from diverse backgrounds together to build meaningful software for our customers. With a big focus on mastery of craft, our program offers a learning culture that sets the foundations for aspiring software developers. Plus, it's not only about writing code, it's about having a growth mindset, collaboration and your inquisitive nature to adopt, develop and grow.
Start in our Future Maker's Academy on a guided learning journey where you'll be supported by a dedicated mentor and learning buddy, with the purpose of accelerating your coding capability at a foundational level. Under their guidance, you'll work through a series of complex problems designed to identify and stretch your core skills. This will be followed by working in tech teams (rotations) solving real problems for our customers.
By the time you progress out of the academy, you'll be a fully-fledged Associate Developer. Having developed the technical and human-centric skills we know are key for a long and successful career as a software professional at MYOB and beyond. 
Who are you - what are we looking for?
Passionate problem solvers.
Curious minds and those who want to know why things work the way they do.
You are a humble, supportive individual who is hungry to learn.
You've coded! (University Computer Science Degree or alike, Coding Boot Camp or self-taught to a semi-professional level).
If you're wanting to work in a collaborative environment where you are challenged, your opinions are valued, and your ideas can make a difference, MYOB (and The Future Makers Academy!) is the place for you. Come grow with us.
We are an equal opportunity employer and value diversity at our company.
We partner with Summer of Tech where we offer a paid, full-time, entry-level Software Developer opportunity from mid-November to mid-February. This internship is for students and recent graduates of NZ tertiary institutions, regardless of what you're studying, or what stage of your qualification you are at -  you just need to be interested & excited about kick-starting your tech career!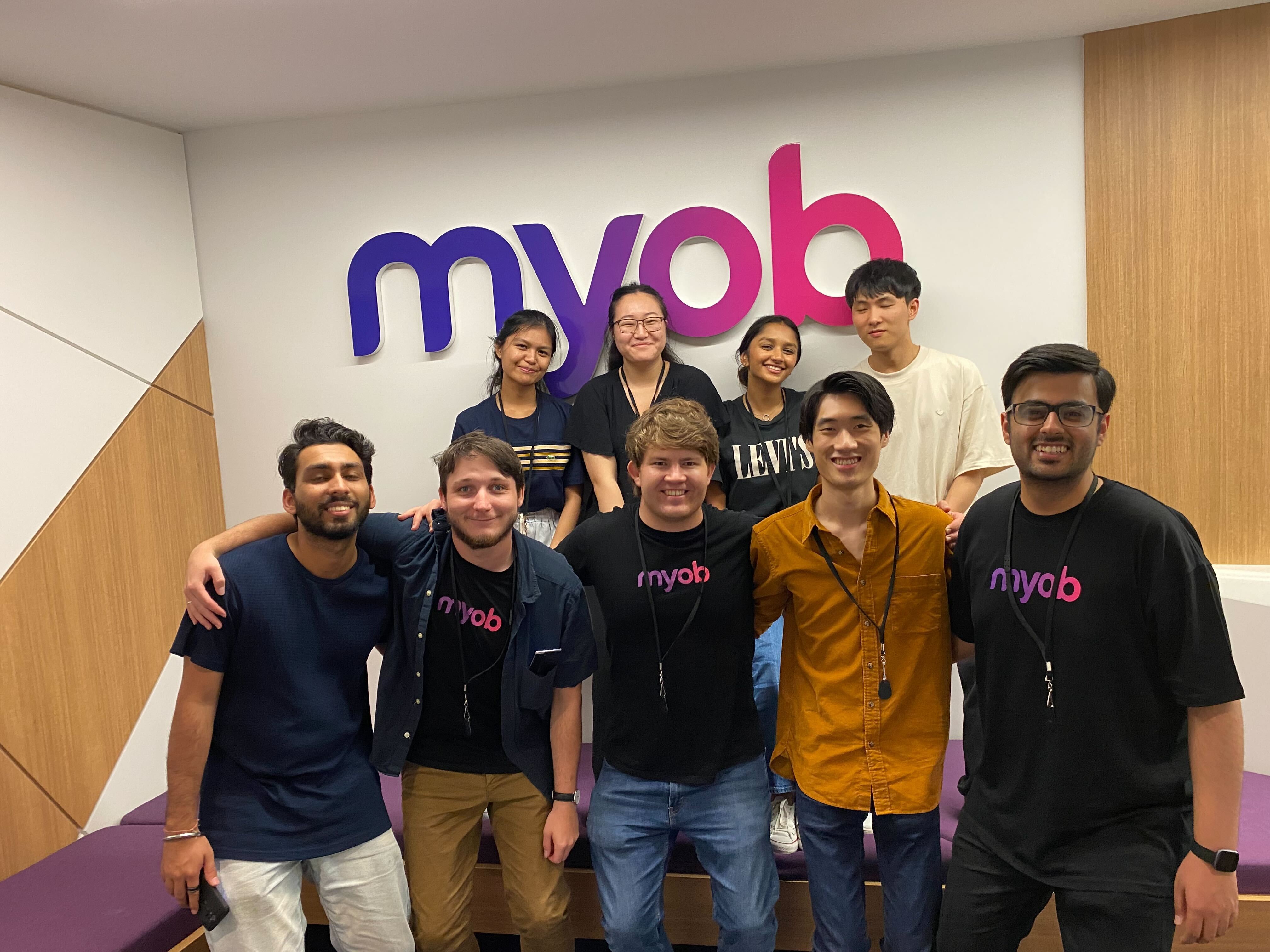 DevelopHer – Scholarship and Graduate Program 
Looking for a career change? Want to return to the workforce? Or maybe you have just completed a degree in another field and you want to be a Software DevelopHer - make sure you learn more by reading about our DevelopHer Scholarship which feeds into our Protege Program.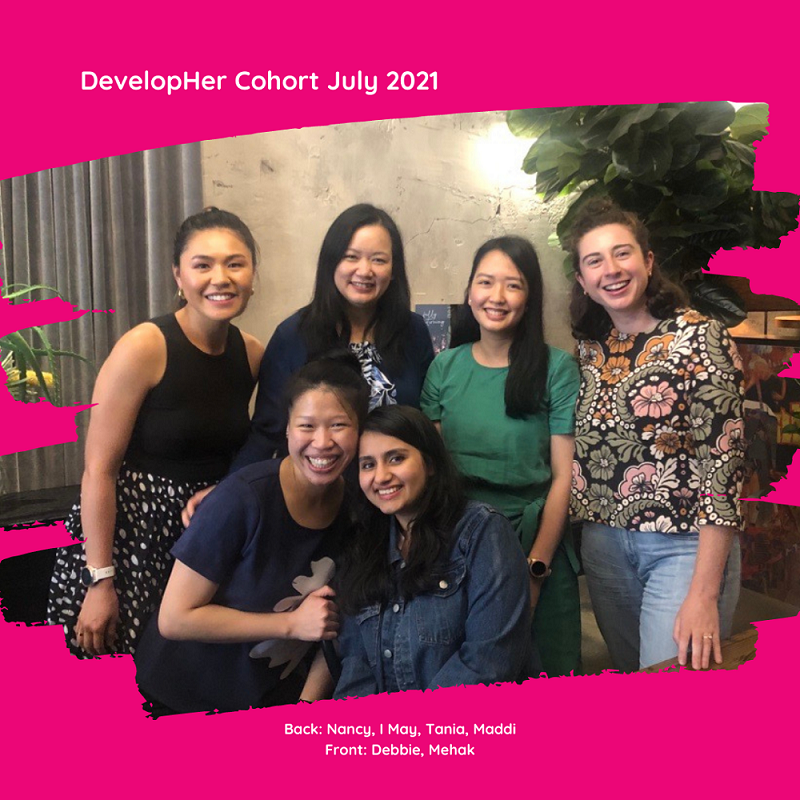 Our application process can vary slightly depending on the role you're applying for - it's an opportunity for your to showcase your whole self, enjoying the process while getting to know MYOB too. 
The process will include:
Online application form 
Verbal, Numeric and Personality assessments
Video interview
Whiteboarding Exercise
Team Interview
There may be other touch points throughout the process, as mentioned, depending on role. You are also welcome to reach out if you have any questions throughout the process. 
MYOB Digital Challenge 2022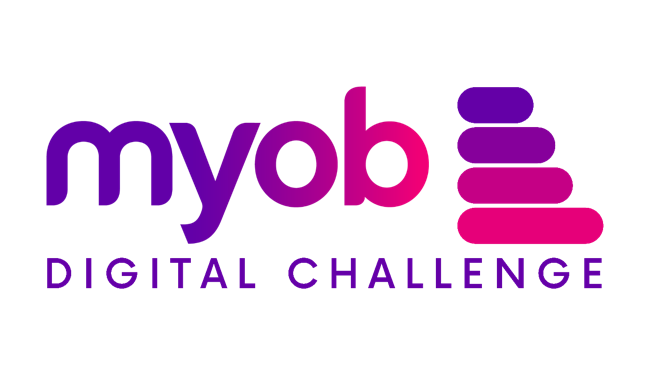 The MYOB Digital Challenge is back!
Previously known as the MYOB IT Challenge, we have redesigned the competition to reflect the dynamic nature of the digital technology climate. 
This competition, in its eighth year, is online and open to EVERY university student from across Australia and New Zealand, with a prize pool of $8,500 to be won!
Register here for the opportunity to integrate your technical knowledge and business analytical skills. Students will drive real solutions for business problems throughout Australia and New Zealand.
Why take part?
You will put in to practice and develop:
Business skills – think from a commercial perspective and understand the market and customer
Technical skills – build a prototype/MVP (minimum viable product) solution, and understand human-tech interaction
Agile & collaboration skills – work with your peers to go from understanding the problem to a building a working solution in a limited timeframe
Presentation skills – pitch your solution to a panel of industry executives
How does it work?
Enter as an individual or team of 2-4 and register your participation before Wednesday 6 July 2022
On Monday 11 July the case outlining the context and problem you will solve is released 
In one week provide a viable solution, creating a 5-10 min video pitch and a one-page executive summary 
Judges will mark the submissions to choose the top 6 participants for the final round
Finalists will present to MYOB and industry executives in the Trans-Tasman final on Thursday 4th August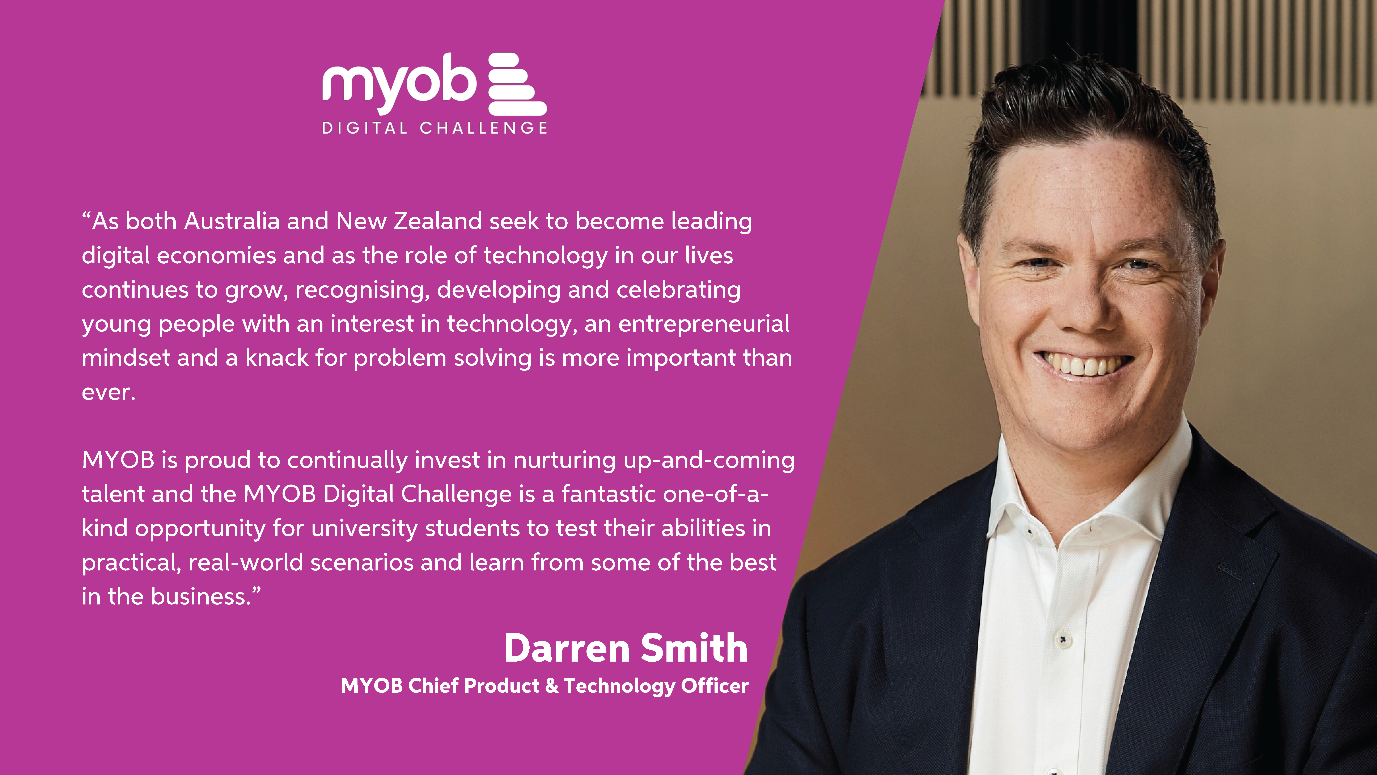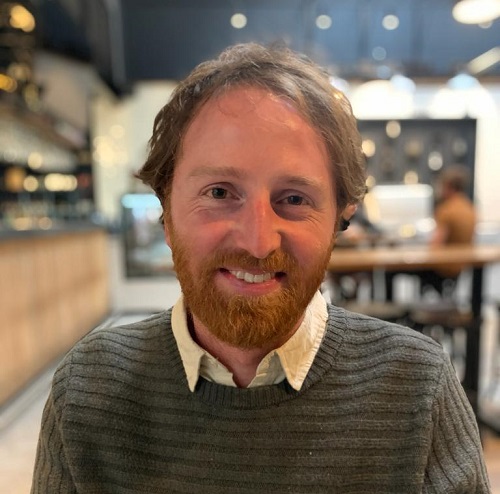 Mark Boyle –Protégé Developer
As a career-changer from a landscaping background I joined MYOB with very little coding experience. I wanted to challenge myself and was eager to learn about the tech industry. MYOB Future Makers Academy has been the perfect place for that. 
I meet with my mentors everyday; I attend workshops, tech conferences and have the freedom to explore new topics, at my own pace, which has greatly improved my skills as a developer.
There's a real sense of community within the Future Makers Academy and MYOB as a whole. Within my cohort I have a group of friends going through the same experience; there's always someone to help understand a new concept, fix a bug in your code, or just have a good chat. 
I've gotten to know Proteges from other cohorts and Developers within MYOB, and everyone is extremely nice and supportive. I've learnt so much on my journey already and I feel like I'm only just beginning.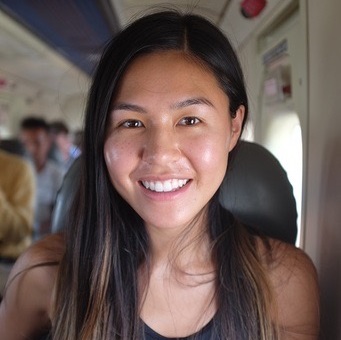 Nancy Luu – DeveloperHer Scholarship / Protégé Developer
I had long considered a career change and returning to study but didn't think it would be possible after returning from maternity leave however joining the MYOB DevelopHer program has been a life changing experience. I've had the opportunity to get paid to study with an amazing group of women and been supported by very talented mentors from MYOB. Although it has certainly been challenging, I have felt fully supported throughout the journey with any concerns we had, and this has been pivotal in my personal and professional development.  It has been empowering embarking on this journey as a woman in tech, and to be a role model for girls in the generations to come. I am so proud of what the cohort have achieved so far, and excited for what's to come as I enter the February 2022 cohort in the Protégé Program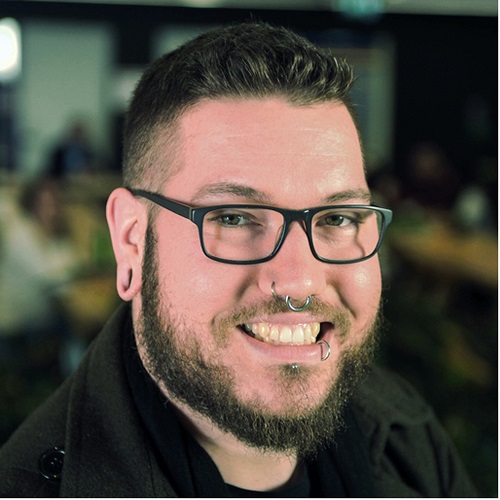 Ethan Langford – Associate DevOps Engineer
I was lucky enough to be a part of the future makers academy. The culture at MYOB is such a nurturing environment, it really helped to shape me into a great developer. The academy paired me with mentors who donated their time to teach me best practices and helped to mould me into the best developer I could be. It's a great program that gave me the confidence to achieve my career goal – and now I've graduated as an Associate DevOps Engineer!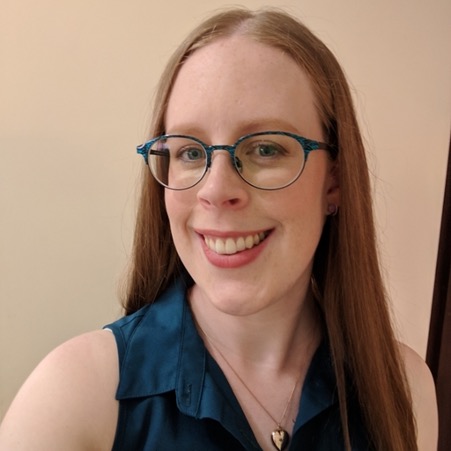 Emily Gillespie – Associate Developer
Being a protege in the Future Makers Academy was an amazing experience. I had so many opportunities to learn from different people across the business and was supported at every step in the journey. The ability to rotate to different crews really gives you a broad perspective of working as a developer, allowing you to explore the different types of roles, including front and/or back-end development, dev-ops and security. I was always amazed at what you can achieve when learning is the main part of your job-description!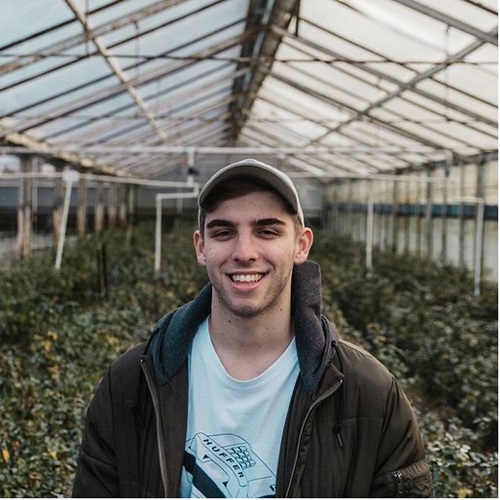 Mario Sinovcic – Associate Developer
As a protege, my role was mainly based around furthering my understanding of the software development landscape. Most days consisted of me of doing  deep dives into a software development concepts, standard or practice and sharing my findings with my mentors and colleges. Protégés are assigned with a mentor who are usually very experienced software developers. My mentor helped to keep me on track and provided assurance when tasks were hard and provided support and encouragement as milestones were achieved. Other daily rituals included chatting to the other protégés in my cohort during stand-up meetings, going to group reading sessions and playing a quick game of pool at lunch. Having a group of protégés around me really made the learning journey comfortable because everyone is always willing to help.
Taylor Waddington (Protégé Developer, Auckland)
7.15 AM - Wake up
It is a Thursday today. I have a cup of tea at home and carpool to work with my friend who works nearby.
9.00 AM - Arrive at work
I set up for work and say hi to my graduate cohort. On Thursdays we all come into the office (other days we can work from home) so its nice to see their faces in person again. There is a company wide meeting (across Australia and New Zealand) being held so there are more people in the office than usual. There is a barista set up in the kitchen, so I go and grab a coffee.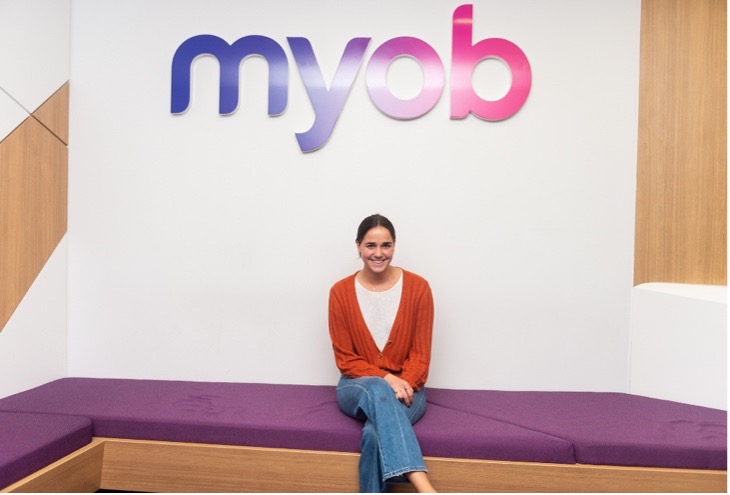 9.15 AM - Work on presentation
Each Monday one person in our cohort does a presentation on something related to Data Structures and Algorithms (within code / programs). I am doing my presentation on Monday, and it will be about the data structure HashTable. I begin researching for the presentation and setting up slides to present with.
10.30 AM - Company meeting
The company-wide meeting begins. There are talks from executives and the CEO, who span across Melbourne, Sydney and Auckland. All three locations watch in unison and share company-provided breakfast and coffee.
11.30 AM - Stand up
My cohort has a "stand up" at this time every day where we talk about what we did the day before and what we plan on doing today. This includes cohort graduates in Melbourne and Sydney. Even though we are in three different locations we work in unison and talk to them online every day.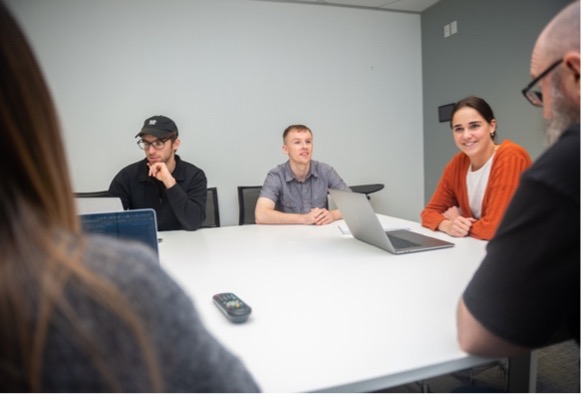 12.00 PM - Mentor meeting
I have a daily meeting with my mentors where we pair on coding challenges and other things. They are both established developers in the company although one of them has become a software architect as he is an incredibly talented developer. Becoming a mentor is voluntary so both my mentors are always eager to help me out even if they have busy schedules and lots of other meetings. Usually we meet at 10:45am (8:45am their time) but because of the company meeting we postponed. Pairing involves one person typing and the others "navigating" i.e. telling the typer what to put down. You swap positions every time a feature is implemented. I find this really useful and fun because I get to see how they would code things vs how I would.
12.45 PM - Lunch
I sit down and eat lunch with the other Auckland graduates. We try to have lunch together unless one of us has a meeting during lunch time.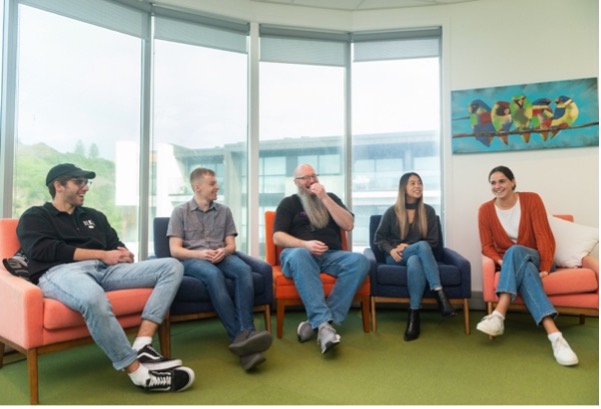 1.30 PM - Presentation writing
I go back to writing my presentation. Usually I would have some coding exercises to do, but because me and my mentors are pairing on my current exercise, I do not work on it alone in my spare time.
2.30 PM - Pool time!
The Auckland graduates have a pool competition going on, so we decide to play two games. Me and my teammate lost both times so now the tally is 4 - 1, and me and my teammate are losing!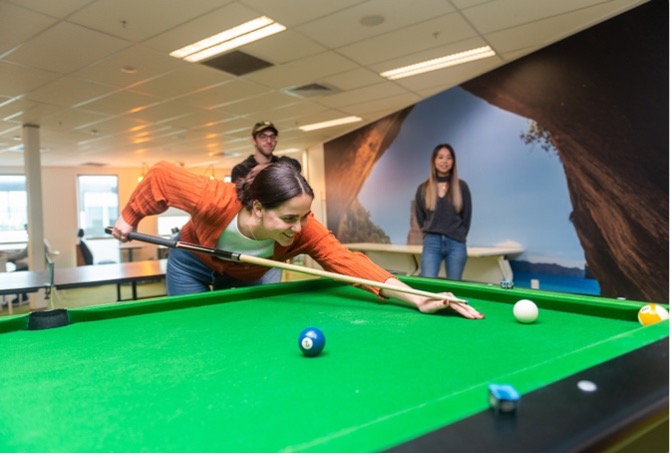 3.00 PM - Presentation writing
For the rest of the day I work on my presentation, as I never knew what HashTables were until I got assigned the topic. I thought it would be easy but its actually a lot more complex than I thought!
5.00 PM - End of work day
I leave the office to go home after a day of work.
6.00 PM - Gym
I participate in a gym class that I go to every Thursday. I really enjoy going to the gym after a day of work. I feel like, after sitting down for majority of the day, moving my body feels good!
7.30 PM - Home
I get home and make dinner. I like to finish my day off either visiting friends or just relaxing at home. Today I decide to play some playstation games online!
---
Alvin Zhao (Protégé Developer, Melbourne/Working From Home)
7.00 AM
I usually take public transport but sometimes I'll get up a bit earlier for a 27km bike commute. If I'm working from home, I snooze until 8:30.
7.30 AM
Catch the bus to the station and then a train to work. I usually read an e-book or listen to a podcast during my commute.
8.45 AM
Arrive at work, take a shower if I need to and grab a hot chocolate if I'm feeling like it. At MYOB there isn't really a strict seating arrangement, so I can sit really wherever I choose and maybe talk to the people in teams around me. I usually start my day with some coding challenge or typing test to get into the mood for thinking and typing.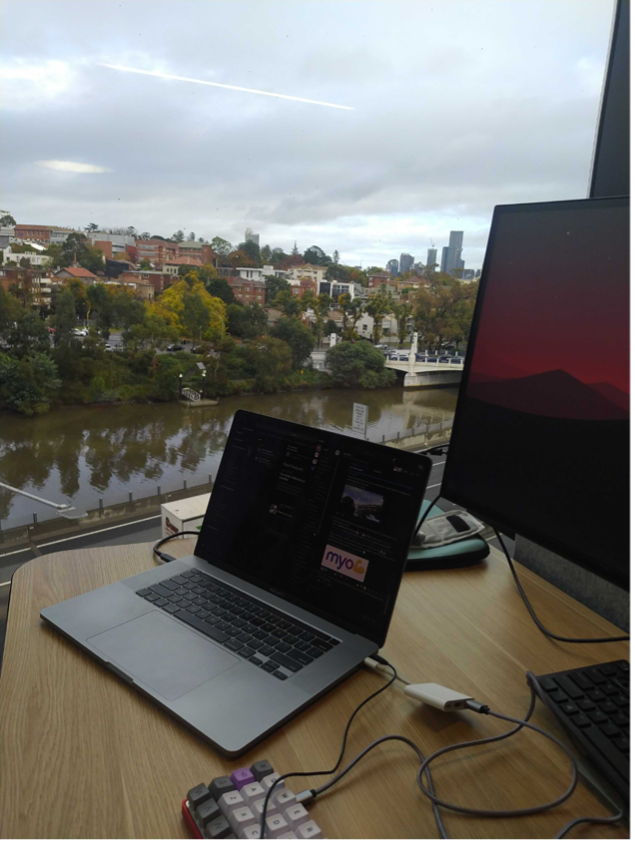 9.30 AM
First meeting of the day is my team's daily stand up, we chat about anything interesting that has come up, what we did yesterday, and what we are planning on working on today. My team is split between 3 locations, Melbourne, Auckland, and Sydney, so it's nice to be able to catch up with the others not physically close to us. We order ourselves everyday based on a different category like our favourite ice-cream flavour, our phone's battery percentage, or even our feet size, so we're always learning something about each other.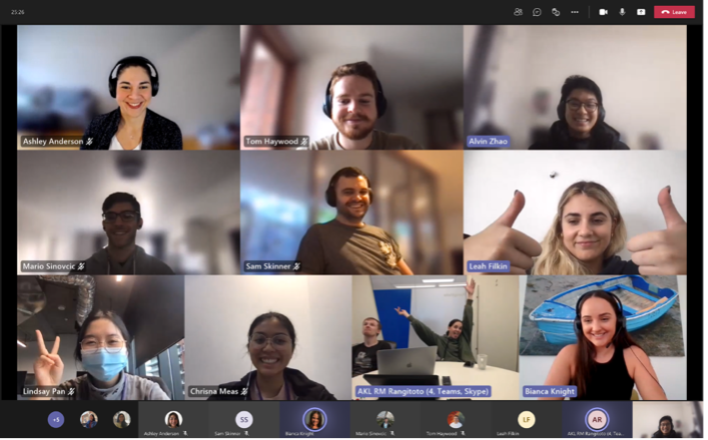 10.00 AM
I get into my objectives for the day, sometimes working on a coding kata, sometimes watching learning videos, and sometimes reading useful articles, but usually all at the same time.
12.00 PM
Lunch time! I usually bring my own lunch I made the night before but sometimes I'll walk over to a nearby café or food truck across the road if I forget. If I'm at the office I'm usually sitting in the kitchen others, sometimes playing board games – which we have a lot of at the office, or I might be playing Pool or doing a quiz with my team, and if I'm at home I'll go out for a walk or play a few games of 5-minute Chess.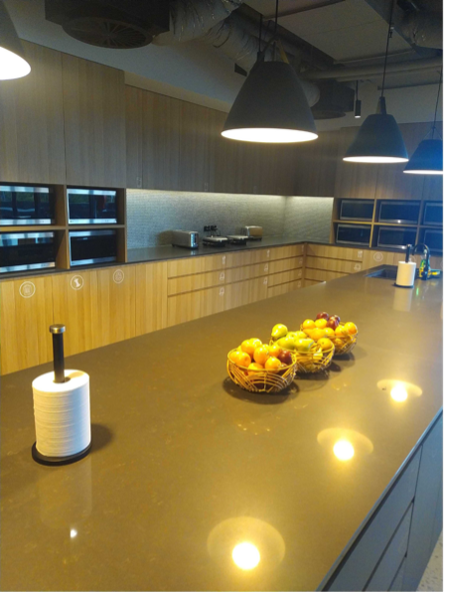 1.00 PM
I meet with my mentors to discuss what I have, want, and should learn. My mentors give me great feedback and lots of resources of where to go next. I get to learn a lot not just about software development but also more about MYOB as a company, the teams and the products we work on. Sometimes my mentors will introduce me or point me towards specific people to direct my questions to which helps me be more a 'part of' MYOB.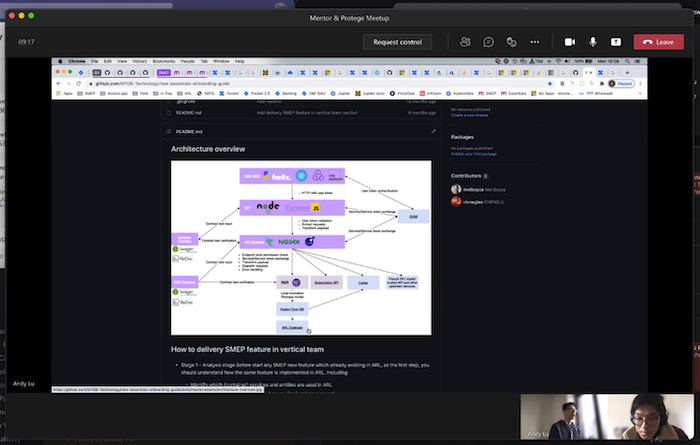 2.00 PM
I get back into what I'm working on today with the feedback in mind and maybe some new goals. At least once a week I make an effort to pair with someone on something we both want to learn.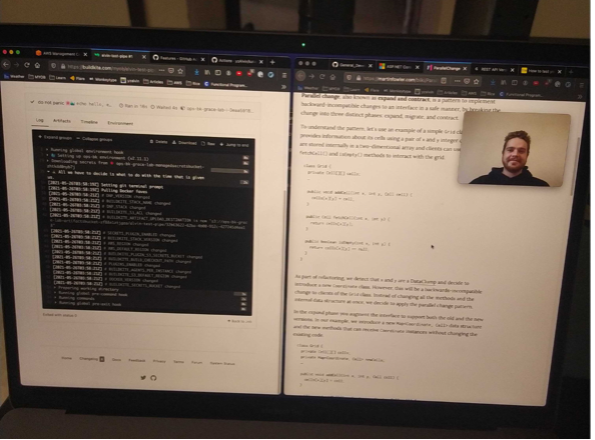 5.00 PM
MYOB is big on work-life balance; I've even had my lead tell me not to stay too late and go home at 4! So, I usually finish up around 5 and begin my trip home. Before work the next day I'll do some exercise, catch up with friends, do whatever I want in my free time, and prepare my food for tomorrow.
Immerse yourself in our business with our onboarding program, Immersion, to learn how we help businesses start, survive, and succeed.
Enjoy a flexible workplace that gives you personal choice in how you work. Do your best work in a way that suits you.
A culture of community and belonging where you can bring your true self to work every day.
Access to education, tools, and benefits to manage your financial, physical and mental wellness.
We enable and celebrate high performance, so you can thrive on that high performance buzz!
Whether you're working from the office or remotely, you'll have access to the right tech and tools to set you up for success.
Our learning culture means access to Linkedin Learning, learning labs, leadership programs, and team effectiveness programs.
Grow into a new role within the business or stretch and sharpen your skills within your current role. The opportunities at MYOB are endless
The DevelopHer programme is open to women of all ages, backgrounds and skillsets across both Australia and New Zealand. For many it's an opportunity to re-skill and change careers, though women can apply straight out of school if they wish. 
MYOB's commitment in making the technological future more equitable starts with increasing more women and those who identify as female launch their careers into software development. We do this by offering a paid scholarship with our wonderful tertiary partner RMIT, a paid salary while you learn and a permanent role as a Protégé Developer in our graduate program, The Future Makers Academy. It is all the perks to help women begin their immersion into a career as a software developer. Let's face it, we need more women building software.
Successful candidates will commence their study in July through to November, with an elective in the New year. Applicants will then join the February Protege Cohort.
MYOB has taken utmost care to ensure that this program doesn't contravene anti-discrimination legislation. The DevelopHer program qualifies as a 'special measure' under section 12 of the Equal Opportunity Act 2010 (Vic) and under section 73 of the New Zealand Human Rights Act (1993).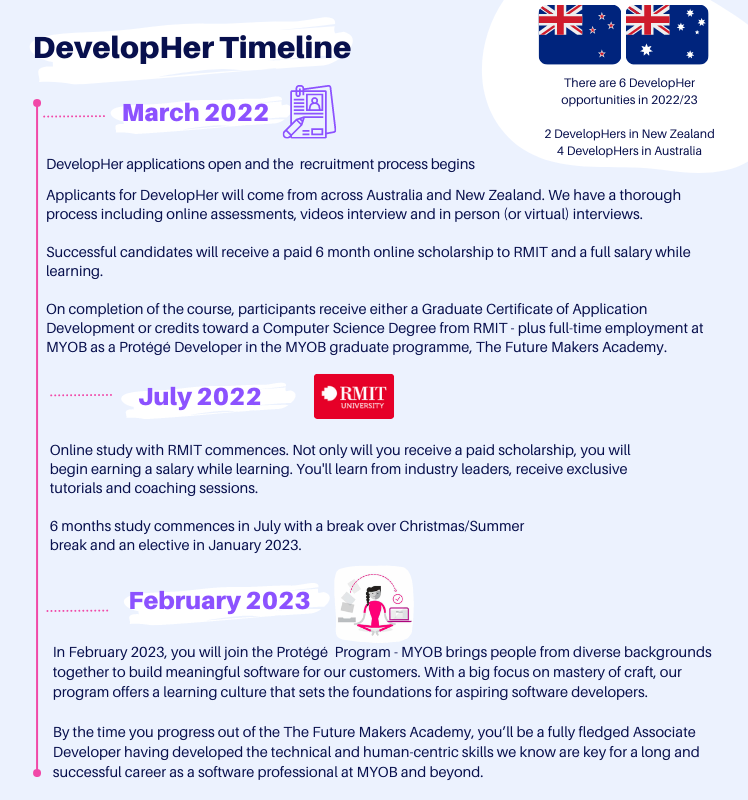 In your first initial week of being a DevelopHer, you will be paired with an MYOB mentor who will support you through your learning journey whilst studying with RMIT. You will meet your DevelopHer peers as well as get to know your RMIT cohorts who will be learning with you as you begin to adopt various practices and concepts of application development.
At RMIT, you will be exposed to a bootcamp and studio model of learning. This means that it will be a blend of both onsite and virtual learning with practices that will make you industry ready. This is guided by qualified teachers, professors and tutors who will support you along the way, with continual support from MYOB.
After your 6 month completion with RMIT, you will enter into our graduate program as a Protégé Developer in The Future Makers Academy. This is a permanent, full time role. Here, you will unpack your learning and be guided by passionate mentors and learn to work in teams with the aim to progress into an Associate Developer.
You'll bring with you:
Your curious nature
A passion to solve problems
An interest in understanding patterns
Resilience and grit
Desire to learn and to grow 
Super communication and collaboration skills
With supportive mentors and a learning environment that will help women thrive, it's a great beginning to a long lasting career - applications open in March! We can't wait to have you join us! 


When it comes to the impact our business operations have on the environment, our intent is clear; less is more. For this reason, we measure our carbon footprint, determine where we can reduce and then act. Wherever possible, we avoid emissions; for example, wherever we have control to purchase electricity directly, we ensure it comes from a green provider. Where we can't avoid, we continually seek ways to reduce by setting annual objectives, and where we can't reduce, we offset our emissions through the purchase of high-quality carbon credits that deliver real impact.
Our passion for the environment does not end at being carbon neutral.  Through our planet community, we aim to drive awareness, involvement, and behaviour through an engaged team; and then empower them to act.  Whether it be through recycling in our workplaces, enabling our people to evaluate their personal carbon footprint, or holding events, such as collecting and recycling soft plastics or coffee granules, our engaged and passionate community has the platform & culture to influence.
Success starts with fostering a culture that prioritizes the mental - emotional, physical, and financial well-being of the MYOB team. We do this by having a strong partnership with Smiling Mind with tools & resources to support mental fitness, on-site gyms, and benefits to improve the financial wellbeing of our teams. Wellbeing is nurtured by the MYOB Wellness community that raises awareness and education to MYOB team members to perform at their best.
Our flexible hybrid ways of working that empowers you to be your best self and do your best work! MYOB is putting relationships first and embrace a hybrid working model where face to face, 3D interactions purposefully feature in the working week.
While teams can choose to spend most of their time in their home office, we encourage teams to come together and collaborate. These teams include all functions aligned around customer communities, including product, technology, sales, design and support. This enables team rituals we know and love: whiteboarding, problem-solving, team lunches and the celebrations that are key to innovation and quality product delivery.
Diversity & Inclusion

We know, creating an inclusive workplace where team members feel that they belong is key to our growth and success. We do this by advancing our culture of inclusion, belonging and innovation. We know that innovation comes from diverse perspectives and ways of solving problems. We also know that to support our people do their best work, they need to feel like they can be themselves and feel that they belong on their team. Added to this is building a workforce that reflects our customer base. We need to reflect their perspectives as we create products and practices to address their needs.
Our passion for diversity and inclusion extends to our community group MYOB Belonging. Here a group of diverse people celebrate differences that make our team unique through awareness, education and a whole lot of fun!
LGBTIQ+

We recognise and celebrate the rich diversity of our team including those who identify as sexually or gender diverse. We support those team members who affirm or transition gender with leave and resources. We love a celebration and Wear it Purple Day gives us all the reasons to celebrate our LGBTIQA+ community and allies. You can also join our MYOB Belonging group – where we celebrate our individualities that make us amazing together!
Gender Equality

At MYOB we are striving to achieve a gender balance of 40:40:20 where gender is broader than male & female. We have set markers to see how we are going through regular reporting. There is a regular gender pay gap review whereall 'like for like' roles are equally compensated, and we keep track of the employee experience through a gender lens with a three times annual engagement survey.