MYOB Graduate Programs & Internships
At MYOB we help businesses succeed by building intelligent, intuitive tools that help make business life easier, because we know that business isn't just business, it's personal. We are a tech company alive with innovation and we're growing faster than ever before to transform the way business gets done.
MYOB currently has 0 opportunities.
Select the following options:
Past MYOB Graduate Hiring Statistics
If you're interested in working at MYOB, understanding when they have opened up applications for their graduate programs, graduate jobs and internships is helpful knowledge to have so you know when you might need to apply. Use the below information to see when MYOB hires graduates, but more importantly what graduate degree's and other student attributes they target for their jobs.
---
Job types
Graduate Jobs (78%),

Internships (11%),

Scholarships (11%),
Disciplines
Accounting (11%),

Administration (11%),

Business and Commerce (11%),

Computer Science (67%),

Consulting (11%),
Locations
Melbourne (100%),

Sydney (89%),

Canberra (22%),

Hobart (22%),

Adelaide (22%),
Work rights
Australian Permanent Resident (100%),

New Zealand Citizen (100%),

Australian Citizen (100%),

Australian Working Visa (89%),

Australian Skilled Migration Visa (485) (11%),

Australian Bridging Visa (11%),

Australian Student Visa (11%),
Past MYOB Graduate Programs & Internships
Check out some of MYOB's past jobs they have posted on GradConnection over the last 12 months. Understanding the details about what a graduate employer is looking for well before applications have opened can sometimes be the edge you need to secure your first graduate program.
---
The MYOB IT Challenge is a fusion of business and technical analysis – driving real solutions for real business problems throughout Australia and New Zealand. The competition is open to all university students!
MYOB's commitment in making the technological future more equitable starts with increasing more women and those who identify as female launch their careers into software development.
Come grow with us and code your own future.
Come grow with us and code your own future.
Come grow with us and code your own future.
Come grow with us and code your own future.
This is how we code our own future.
We are pleased to announce we will be attending the GradConnection Virtual Career Fair on 5th March , an entirely online interactive careers fair accessible to all students and recent grads.
We're looking for our next generation of software developers to join MYOB's graduate program, The Future Makers Academy.
MYOB began 29 years ago with the promise of offering 'incredible accounting software' to small business. This software made their life easier by taking away the drudgery and frustration of running a business, making it easier for people to focus on what was important to them.
Today MYOB extends well beyond accounting software into a vast range of business and finance solutions perfect for start-ups through to bigger businesses. We know that behind every single business there is a person or a team of people, each with their own goals and ambitions. However these people choose to define success, MYOB exists to provide smart, easy to use solutions that match their ambition and help them on that journey. That's why at MYOB we help more businesses in Australia and New Zealand start, survive and succeed.
MYOB has a host of intelligent and intuitive tools which not only make life easier for our customers, but also enable them to achieve their goals and ultimately succeed on their terms. Over the next three years we will create an unparalleled business management platform which will seamlessly connect businesses, their accounting partners and an eco-system of add-on solutions. The platform and the connections it will create will enable MYOB to deliver even more value to our customers and, ultimately, make every facet of business life easier.
Thinking about your first job in the tech industry? Start your career where your work matters. The Future Maker's Academy is our 'graduate' program that's all about bringing people from diverse backgrounds together to create great software. We provide a solid foundation to those taking their first steps in their software development career. Plus it's not just about writing code either, it's about having a growth mindset, teamwork and continuous learning.
Our grads start in our Future Makers Academy on a guided learning journey where they are mentored under dedicated mentors, with the purpose of accelerating and mastering their craft. Under their guidance, they work through a series of increasingly complex problems aimed at identifying and stretching their core skills, followed by placements in our technology teams working on different parts of our platform.
By the time our grads progress out of our academy, they will have not only developed the technical and teamwork skills we know are key for a long and successful career as a software professional at MYOB and beyond, but they will be fully equipped to own and drive their career.
What do we look for?
Passion for technology and software development
Inquisitive minds, we look for people who want to know why things work the way they do.
Some programming experience, our team is diverse and are we open to any University students who hold a Computer Science Degree or alike, those who have complete a Coding Boot Camp AND those who are self-taught to a semi-professional level.
Have we caught your attention? Are you interested in learning how the impact of "Learning at your own pace" has impacted our graduates developers and product delivery?
In a fast pace world where we are expected to learn and adopt concepts quickly, we become a jack of all trades but a master of none. We offers the ability to deepen your craft through the belief that learning at your own pace will propel you to become a software developer that will produce intelligent and intuitive products for MYOB customers. Check it out:
The MYOB IT Challenge
MYOB
---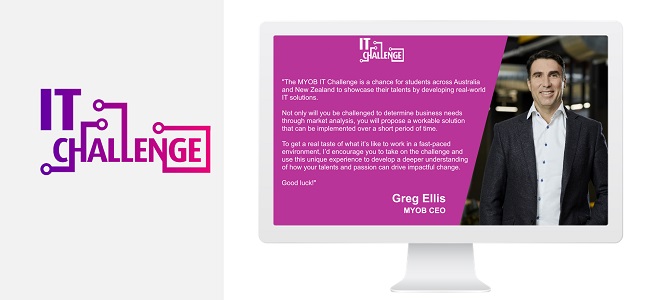 What is the MYOB IT Challenge?
The IT Challenge is a fusion of business and technical analysis – driving real solutions for business problems throughout New Zealand and Australia. The competition is open to all university students!
Why take part in the challenge?
The Challenge was introduced to address the growing interdependency between the world of business and IT.
Students will put into practice and develop
Business Skills To think from a commercial perspective and understand the market and the customer
Technical Skills To build a prototype solution and understand human-computer interaction
Presentation Skills To pitch and persuade a panel of professionals
Agile & Teamwork Skills Working within a team to go from understanding the problem to a working solution in a limited timeframe
How does it work?
Participants form groups of 2-4 and register their participation
They receive a case outlining the context and problem that they will solve
In one week they will provide a viable solution, creating a 5-10 min video pitch and a one page executive summary
Judges will mark the submissions to choose the top 3 participants from each region for the final round
MYOB IT Challenge Key Dates
Wednesday 23 June Registrations Open
Sunday 18 July Registrations Close
Monday 19 July Case Released
Tuesday 27 July Regional Round Submission
Wednesday 4 August Finalists Announced
Thursday 12 August Trans-Tasman Final
MYOB IT Challenge Trans-Tasman Final
12 August: The top 3 finalists from each region will be invited to Trans-Tasman finals
Participants have one week to adapt their product into a 10 minute pitch
During this one week mentors from MYOB will aid participants in adapting their pitches
12 August: Participants will present their product in a 10 min presentation/10 min Q&A format to a panel of external judges via Zoom
Results to be announced on Zoom on the day
Prize
The winning teams will be awarded part of the $8,500 prize pool!
Applications for the 2021 IT Challenge are open to 11.59 pm on 18th July.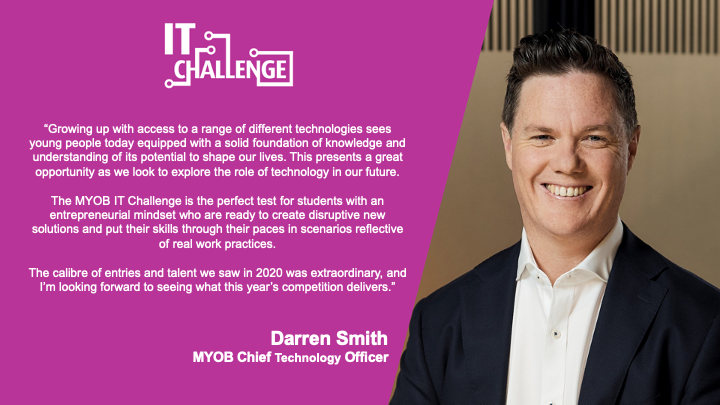 MYOB is an exceptional, flexible place to work with a culture where you can be yourself. We don't just want you to 'fit' in. We want you to contribute and make our culture even better. Don't just take our work for it, meet Sean one of our Engineering Managers at MYOB:
Growth and continuous learning are so important to us at MYOB, watch this video to learn more and meet JC: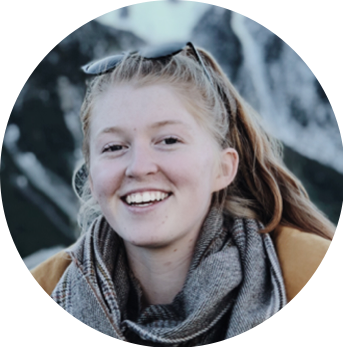 Abby Thompson, Protégé Developer
At MYOB we work on accounting software. My area of responsibility currently is to learn MYOB's tech stack and become a knowledgeable and efficient developer. My daily work includes learning best practises for coding and undertaking exercises to practise my learnings. An example exercise is this week I am building a working pacman as a console application. Whilst undertaking these exercises I have two mentors who guide me through my acceleration and prepare me for crew rotations. The Future Makers Academy has a super supportive network, I've not felt any imposter syndrome in my time here and to me that is a big green tick.
---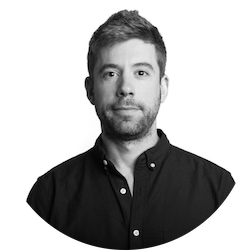 Ben Muller, Protégé Developer
MYOB's Future Makers Academy has been an awesome experience and fantastic opportunity to expand my knowledge and skills by learning from some of MYOB's most talented Software Developers. In the FMA, all Protégés are set up with two developers as their mentors. I generally spend approximately 1 hour with my mentors every day either doing a code review, theory or joining their teams to learn about their projects. Throughout the beginning of our journey we start a phase called Acceleration which is designed for us to master the craft of Software Development before we move into our crew rotations. During this time, we have a list of "Kata's" (coding challenges) which we tackle and solve each. These help us with the theory topics that are covered throughout the course.
---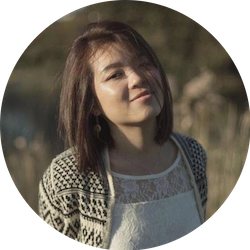 Leah Hou, Protégé Developer
I couldn't be happier to join MYOB's FMA's program. The program gives me the freedom to learn on my own pace, and the content of the program are very well designed that it not only improves my technical skills, but also helps me develop very useful soft skills that I see long term benefits in my career. I feel very supported by MYOB's people, everyone is there to help me grow and learn.


---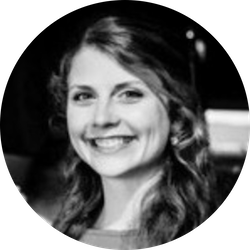 Helena Franczak, Protégé Developer
The Protégé program is amazing. It gives an opportunity to learn programming and networking in a stress-free environment. I feel very lucky to be able to participate in the program as I got a chance to have a 'hands on' programming experience in a professional setting. Every day I am having two sessions with senior developers who are happy to answer all my questions and provide directions. After presenting my solutions and learnings in front of a wider group of specialists, I will move to a stage where I will rotate between teams to find out what suits me best. Would it be a front end or back end ? I don't know yet, but by the time I am done with the team rotations, I will be able to make an informed decision.
---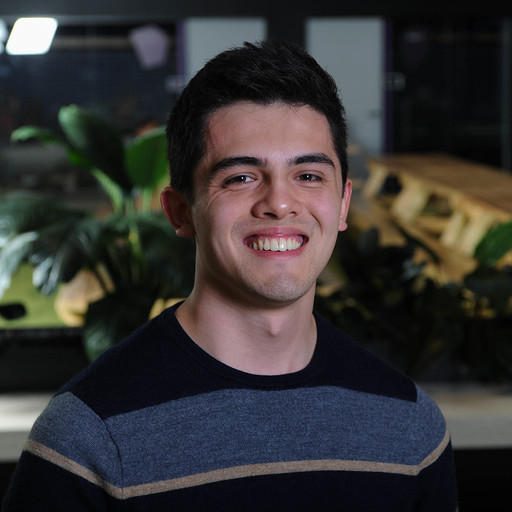 Michael Lumley, Protégé Developer
After I completed university, I wanted to gain real world experience and MYOB's Future Makers Academy has given me that opportunity. Learning from two experienced developers as mentors gave me the confidence that when I joined a team, I'd be able contribute. After joining a team, I was able to experience real world development firsthand, actually contributing to MYOB products.


---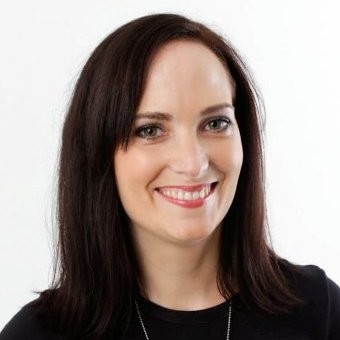 Elizabeth Whiley, Protégé Developer
The Future Makers Academy program has given me an amazing opportunity to learn and grow. MYOB has provided an excellent learning environment with two dedicated technical mentors, as well as ongoing support from experienced developers and my team. The best part has been the flexibility to learn at my own pace in a way that suits me. Every day is different in the Future Makers Academy program but it's always a lot of fun!


---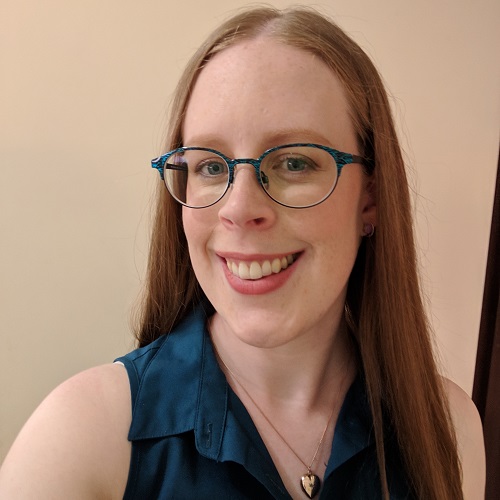 Emily Watson, Protégé Developer
Being a protege in the Future Makers Academy has been an amazing experience. I have had so many opportunities to learn from different people across the business and been supported at every step in the journey. The ability to rotate to different crews really gives you a broad perspective of working as a developer, allowing you to explore the different types of roles, including front and/or back-end development, dev-ops and security. I am always amazed at what you can achieve when learning is the main part of your job-description!
---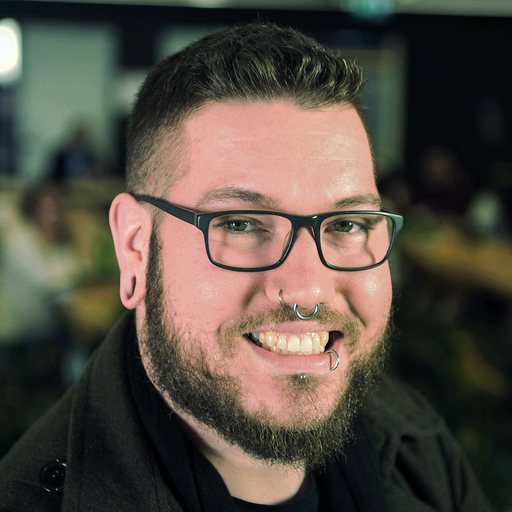 Eathan Langford, Protégé Developer
I have been lucky enough to be a part of the future makers academy. The culture at MYOB is such a nurturing environment, it's really helped to be shaped into a good developer. The academy paired me with mentors who have donated their time to teach me best practices and aim to mould me into the best developer I can be. It's a great program that gives me the confidence that I can achieve my career goals.


Looking for a career change? Want to return to the workforce? Or maybe you have just completed a degree in another field and you want to be a Software DevelopHer?
At MYOB, we truly believe in workforce diversity. Our developher program offers a paid scholarship to women who are changing pathways, changing careers or looking to re-enter the workforce. Learn from our world-class program. Best of all, there's no experience necessary.
Don't know how to code? No problem, our program is designed for people who don't have a technical background, be supported from our software mentors and formal training. All we need from you is your passion and your genuine curiosity for technology. We know the unknown can be daunting, which is why we offer a full-time position from the moment our developher scholarships are offered.
Applications will be opening in 2021!