Ask nbn a Question
All questions asked will be shown publicly on the nbn profile page so other students can see the answer.
Nikhil Rodrigues
RMIT University
4 months ago
Q:
I am a recent Masters degree graduate in Engineering in Telecommunication & Network discipline from RMIT University (graduated December 2019) with GPA of 2.9 and having a total professional industry work experience of over 2.5 years. I am also a
...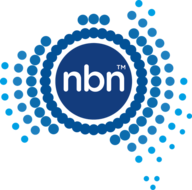 Jenny Todorovic
nbn
4 months ago
A:
Hi Nikhil
Thanks for reaching out - great to hear from you!
With regards to our internship/grad programs, we will be recruiting in the second half of the year.
As for general job openings, please check out our website for roles that may
...