Novartis is a global healthcare company dedicated to addressing the evolving needs of patients and societies worldwide. Across the globe, our people work collaboratively to bring a pipeline of innovative medicines to life. At Novartis, you can advance your career within a diverse global team who share a vision - a vision of a better today and tomorrow for patients, driven by our growth and success.

This is where you can be a high performing professional, armed with the knowledge that we are improving the quality of life for patients through breakthrough science and innovation. It's time to reimagine medicine.
Novartis
Headquartered in Basel, Switzerland, Novartis is one of the world's largest companies and a global business with a history going back more than 150 years.
As a global team, we are re-imagining medicine in terms of how we fight disease, deliver treatments to patients and operate as a company. We focus where our skills can help address Australia's greatest medical needs. Our focus areas are:
Oncology
Cardiovascular
Neuroscience
Ophthalmology and
Immunology, Hepatology and Dermatology.
Our divisions
The group is organized into three divisions: Novartis Pharmaceuticals, Novartis Oncology and Sandoz, as well as Corporate activities.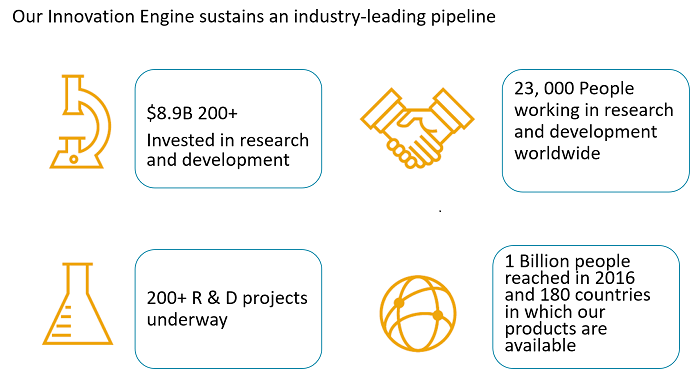 Our Mission is to discover new ways to improve and extend people's lives. As a leading healthcare company, we use the power of science, digital technology and big data to create innovative treatments in areas of great medical need and deliver them to people worldwide.
Our Vision is to be a trusted / respected leader in changing the practice of medicine.
Our Culture is defined by clear values.
They help guide the choices we make every day; they define our culture, together with our high ethical standards, and help us execute the Novartis strategy.
Innovation: Experiment. Be bold and focus externally.
Quality: Focus on what matters. Learn from failure to continuously improve.
Collaboration: Be open minded to diverse ideas. Ask for feedback. Put team before self.
Performance: Take smart risks. Step outside of your comfort zone. Make things simple.
Courage: Challenge the status quo. Stand up for what we believe. Dare to be great, not perfect.
Integrity: Care about patients and customers. Taker accountability for high ethics and keep commitments. Be humble and compassionate.