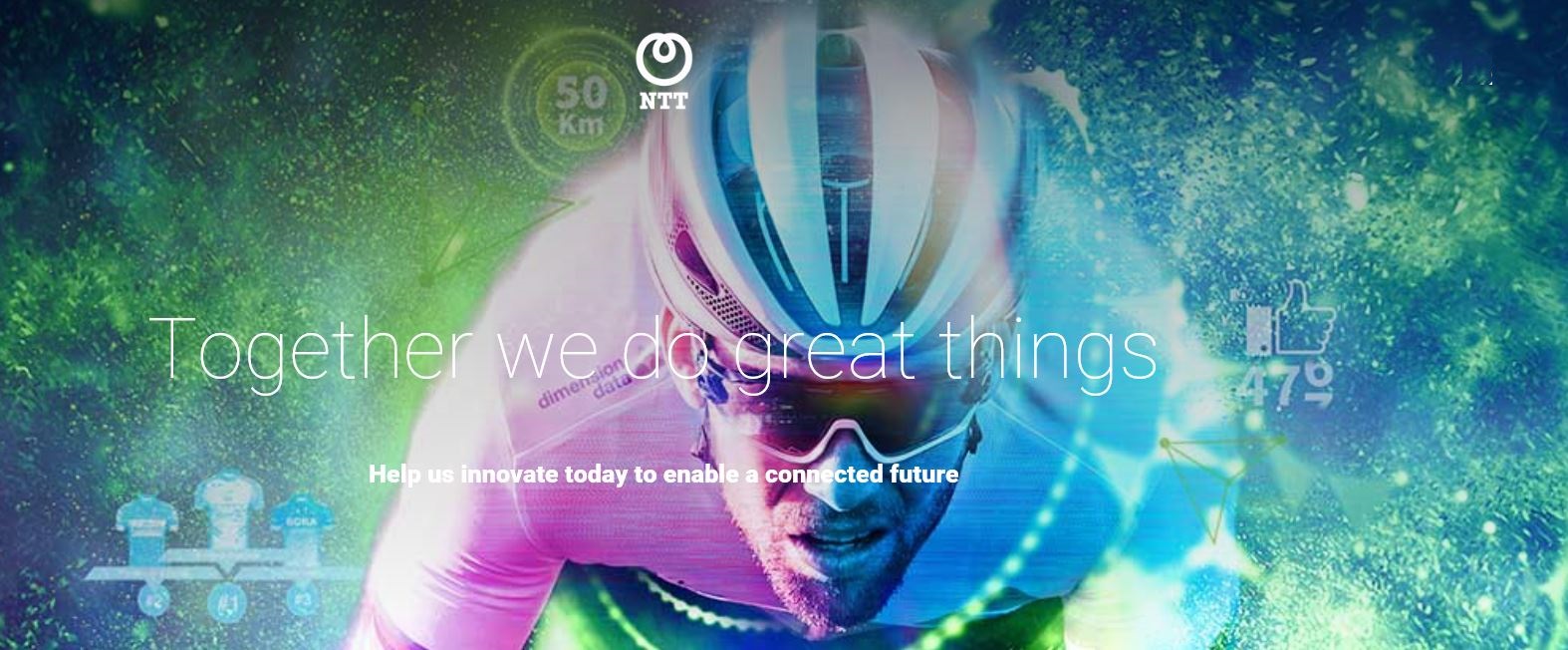 NTT Graduate Accelerate Program (GAP)
NTT
---
If you are looking for a career filled with variety, challenge and a culture of continuous learning, then you've found the right place.
Our people are our most valuable asset; we trust in and take care of every member of the NTT family. In your role you'll have a high level of autonomy with an expectation to innovate and share your fresh thinking. You'll be part of an open and supportive culture with a dedicated graduate program manager, business manager, buddy and access to senior leaders.
There is potential for greatness in all of us. The first step is believing you can. We see infinite potential in our clients and our people and we help them realise this potential.
Making a difference to our communities is at the heart of what we do
NTT's Corporate Social Responsibility program, Heads, Hearts and Hands (HHH) allows us to make a real difference to the communities in which we live and work. It is far more than just 'ticking the box'; it is fundamental to who we are as a business. The program enables our people to support local communities and the environment in a meaningful way.
What are your ambitions?
At NTT we never stop looking for more innovative and relevant ways of creating value.
That's why graduates are so important to us, providing fresh thinking, ambition and drive.
We are excited to invite you to be part of making a difference and delivering real business value.
Recruitment is a two-way process where we discover more about you and you learn more about us, our vision, the passion of our people and the role you can play.
We are looking for the next generation of talent – enthusiastic forward thinking individuals who have a passion for making the un-imaginable happen. In an ever evolving industry, we look for problem solvers, innovators and big idea thinkers who will challenge the status quo and help transform how we deliver our services.
Join us. We do cool stuff.
What's in it for you?
opportunity to work with a global top employer
dedicated support network, guidance from senior managers and executives 
culture of continued learning
broad exposure to a variety of blue chip clients across a variety of industries and focussed assignments 
opportunity to volunteer and give back to the community through our Heads, Hearts and Hands program
About you
Desired graduate attributes:
resourcefulness and future-thinking
creativity, originality and initiative
a strong sense of discipline and integrity
team player
excellent communication and interpersonal skills
appetite to learn from industry experts
client focused
confidence
consistently good academic record; a credit average supports this
Locations:
We hire graduates in NSW, QLD, VIC, ACT and WA.
Please refer to open opportunities for a role in your preferred state.
Let us bring your ambitious ideas to life and accelerate your success.