Ask NTT a Question
All questions asked will be shown publicly on the NTT profile page so other students can see the answer.
Tinika Pasinetti
La Trobe University
21 days ago
Q:
Hi, 
I'm due to finish my second year of Bachelor of Apllied IT in the next few months and am moving straight onto my 3rd year studies in November. Am I eligible to apply for the grad program starting February 2021.
...
A:
Hi Tinika,
Thanks for reaching out!
Our current graduate roles have a start date of February 2021, so students who are finishing their degree in 2020 can apply.
We have two intakes each year; the next time new roles open will
...
Deeksha Kumar
La Trobe University
4 months ago
Q:
When do we apply for Graduate Programs for the batch of July'19-July'22?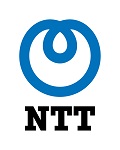 Gabi Dobie
NTT
4 months ago
A:
Hi Deeksha,
Thanks for reaching out.
We open applications for graduate roles in February and for a July start, and July for a February start.
Therefore, if you graduate in July 2022, please apply in February 2022.
Keep an eye
...