Oberix Group Graduate Programs
The Oberix Group has 6 divisions each specializing in unique leading edge technology solutions within the Building Services sector.  We provide our clients with innovative solutions to maximize their buildings efficiency and sustainability through carefully designed and managed projects.
Oberix Group currently has 0 opportunities.
Select the following options:
Past Oberix Group Graduate Hiring Statistics
If you're interested in working at Oberix Group, understanding when they have opened up applications for their graduate programs, graduate jobs and internships is helpful knowledge to have so you know when you might need to apply. Use the below information to see when Oberix Group hires graduates, but more importantly what graduate degree's and other student attributes they target for their jobs.
---
Disciplines
Engineering (50%),

Engineering Electrical (100%),

Engineering Environmental (6%),

Engineering Mechanical (100%),

Engineering Mechatronics (100%),
Work rights
Australian Citizen (100%),

New Zealand Citizen (100%),

Australian Permanent Resident (100%),

Australian Skilled Migration Visa (485) (39%),

Australian Bridging Visa (39%),

Australian Working Visa (39%),

Australian Student Visa (33%),
Established in 1992 we are one of the leading building automation experts in the industry.  With over 28 years of experience and over 260 Australian employees as well as overseas subsidiaries in USA, UK, Singapore, Malaysia, Pakistan and Sri Lanka.   Specialising in Smart Building Automation and Energy Management Systems, our IBMS projects provide buildings with significant improvements in energy performance and sustainability.  Our success would not be possible without our hardworking and innovative team who lead the way in design engineering, sales, account management and service
Oberix Group includes six key business divisions – Alerton, Leading Edge Automation, Abakus, Optergy, Operational Intelligence and Conservia.


Alerton – is our building automation and management systems division with offices based in most Australian capital cities. It prides itself on its advanced technologies and innovations which has propelled it to be the market leader in Australia. It allows the owner to take control of their building and enact a plan so that the building can be used to its full potential while reducing the operational costs. Alerton supports you every step of the way from construction to maintenance to ensure everything is running as efficiently as possible. Alerton also provides integrated solutions for your building, such as lighting, access control, security etc, to reduce the overall operational costs of the building. 


Leading Edge Automation – a leading multinational building automation provider with global offices spanning the Asia pacific and Europe.  The operation, care and improvement of your building or facility is important.  Leading Edge Automation offer a range of building automation and energy management services designed to increase the performance of your buildings and productivity of its occupants.  


Abakus – based in our Australian offices, provides an alternative business performance measurement through sophisticated people counting software.  The software improves operating efficiency through reliable accurate measuring of visitor traffic for many markets, including retail, educational, public facilities and commercial property.   Any easy to use web portal, the solution allows you to analyse business performance through measuring a store's ability to drive people and convert them into customers.  From measuring and improving sales conversions for retailers to understanding and improving space utilization in an office tower, the solution ensures you can drive real value from your data.


Optergy – based in Melbourne, Sydney and Adelaide is a technology company, dedicated to improving the business of managing facilities with tools to improve efficiency, performance and processes, whilst providing key stakeholders with the information and reporting to make informed strategic decisions.
Optergy deliver superior software solutions using innovation technology to create intelligent automated buildings that are more cost effective, operationally efficient and manageable for their owners while providing a more productive and safer environment for its occupants.


Operational Intelligence – based in our Australian offices, partners with customers to bring new ideas, deep expertise and knowledge using peer reviewed best-practice methodology to align people, place, purpose, physical assets and real time information to drive greater efficiencies, visibility and frictionless experience across property, infrastructure, precincts and cities.
A showcase project for Operational Intelligence is the $6 million smart precinct Barangaroo South in Sydney for Lendlease.  The precincts are managed from one platform with tenant engagement through user-centric workflows including 100 million datapoints for over 200 users.


Conservia – based in our Australian offices is a dedicated energy solutions provider focused on achieving net zero goals for our clients through a holistic approach to improving building and facility energy efficiency.  By fostering a collaborative and partnering approach with our customers, Conservia proactively increases the facilities energy efficiency through reducing energy consumption and operational costs.  
The main focal areas of Conservia are energy advisory, energy auditing, building performance maintenance, measurement and verification, design and project management, energy performance contracting, commercial building services/fitout management and zero cost projects.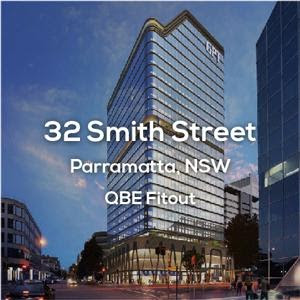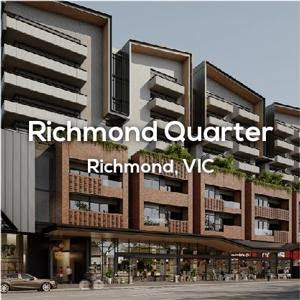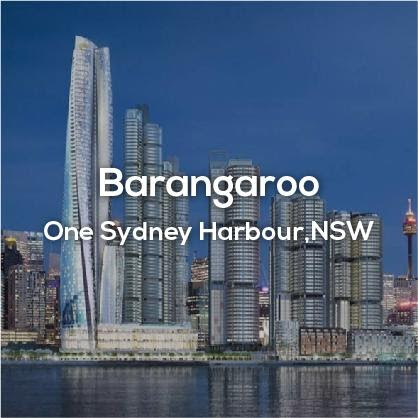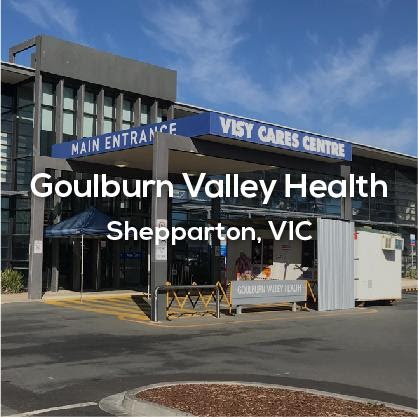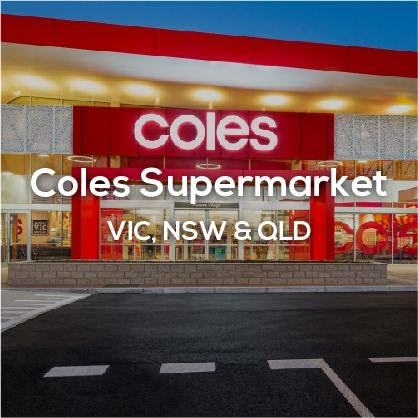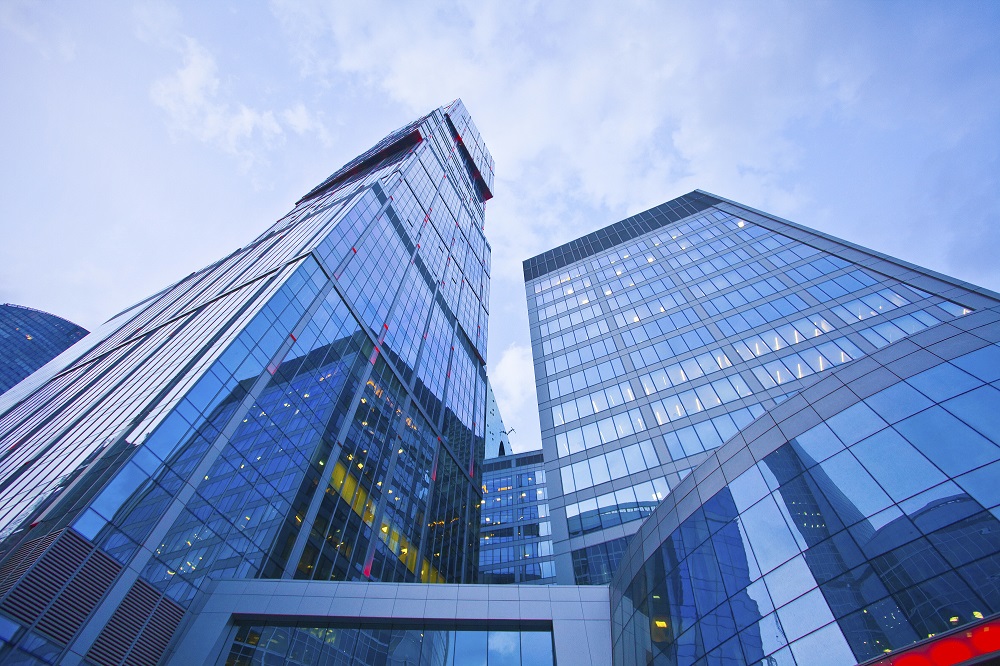 Joining the Oberix group enables graduates to bring together all the engineering skills and knowledge from University and apply this within any of our new and exciting projects.  We find mentorship and training by senior staff members provides a strong platform for our graduates to learn about our products and services and offers the support and tools required to develop an engineering career with us.  By providing graduates with the required training, support and tools empowers them to take on more ownership of projects and eventually drive these forward fostering career and personal development.
Working through any of the Oberix Groups divisions enables graduates to see their hard work come to life for example through the development of a new controls or upon completion of a building project for all to see!  Oberix provides the opportunity for graduates to truly shine and provides professional training and development through meaningful work which challenges graduates to think beyond what is expected of them.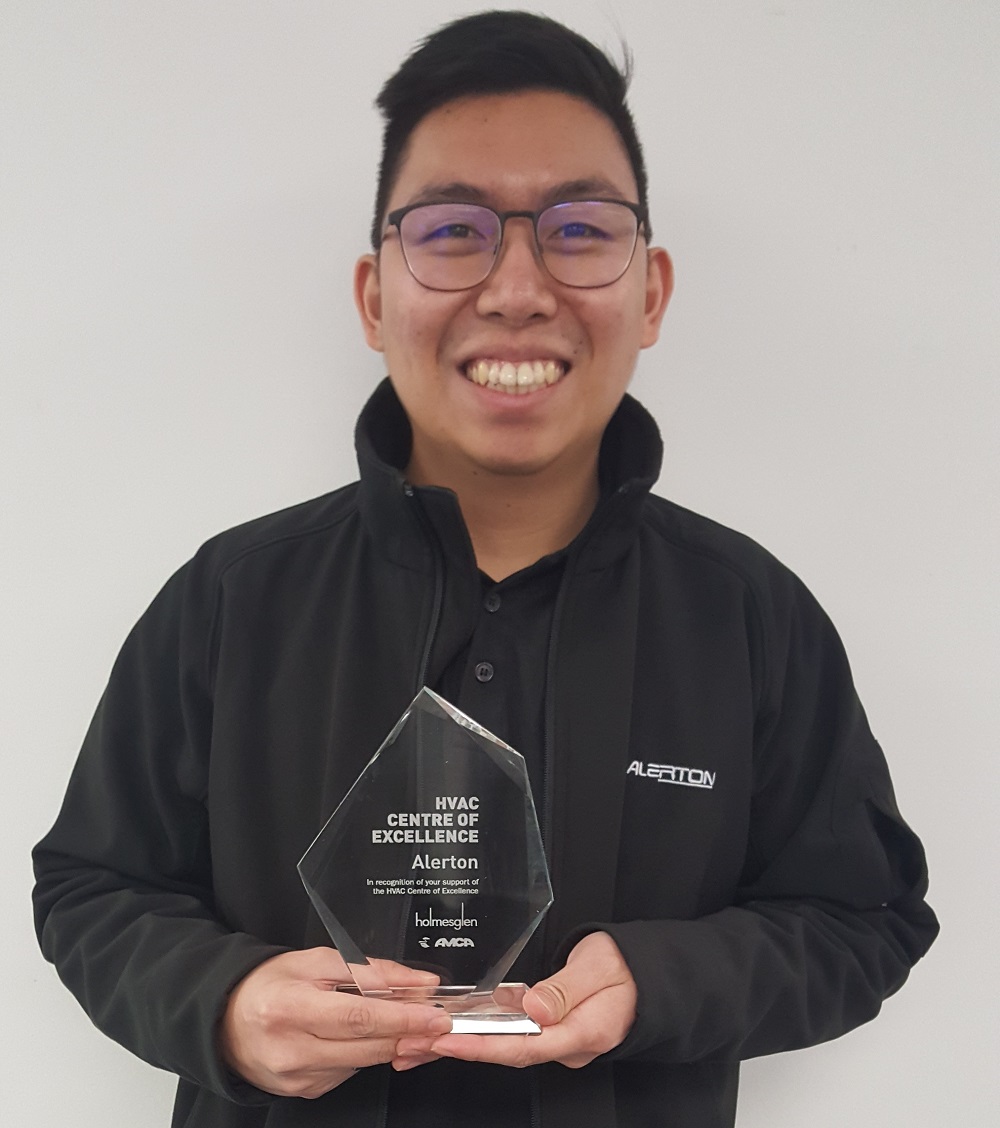 Our work is technical and hands on, you will not be stuck behind a desk all week! From early on, graduates are based out onsite as this is where most of the essential learning happens.  Meetings with clients and technicians, point testing and final commissioning will all be completed by graduate's onsite as part of their training program.  
Career progression is always a possibility as Oberix seeks to develop the open minded problem solvers who can adapt to any situation.  This may mean moving into a more senior role or perhaps moving into another business division to broaden learning skills and experience.  You'll work with a team of innovative professionals who pride themselves on being at the forefront of the building automation industry. If you're a graduate looking for a challenge and wanting to make a difference, Oberix is the place for you to make your mark!
Notes about Our Culture
These attributes were identified by our staff as being attributes of our high performing teams and our business overall. They provide an insight into the business and our values
High level of dedication
Passionate
Results focused
Customer focused
Continuous Improvement
Supportive/Team focused
Professional Development
Share resources
Resilient staff
High Expectations
Pride in own work and success of the company
Non-hierarchical
Non-bureaucratic
Commercial focus
Strategic Long-term thinking
Progressive
Assertive
Super creative
Capable & Knowledgeable
Feedback based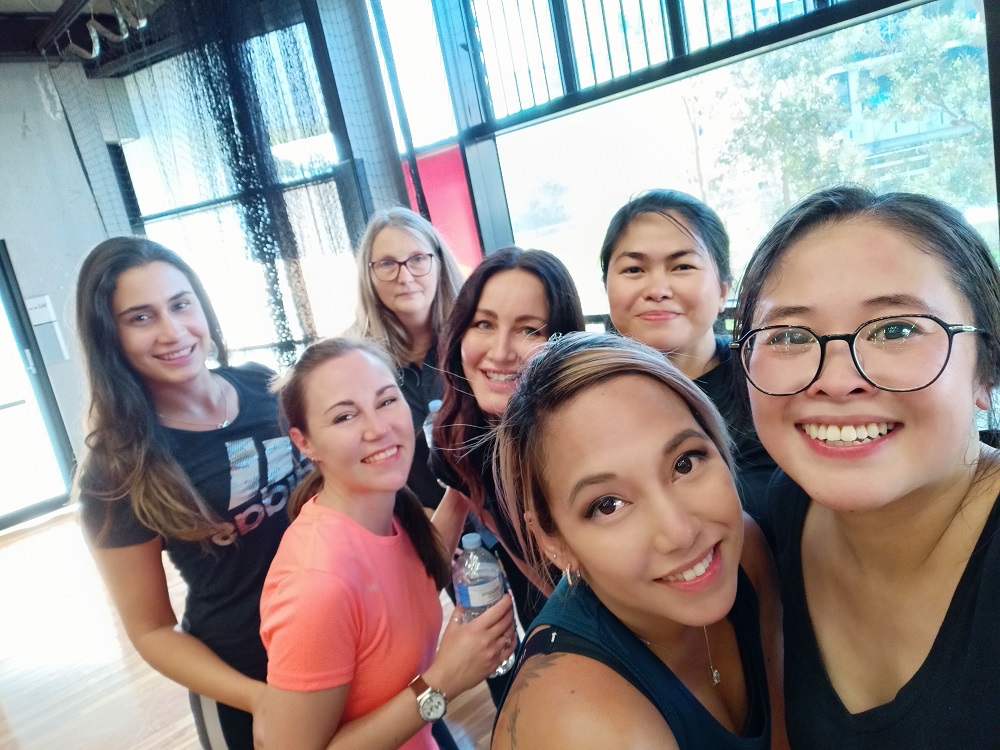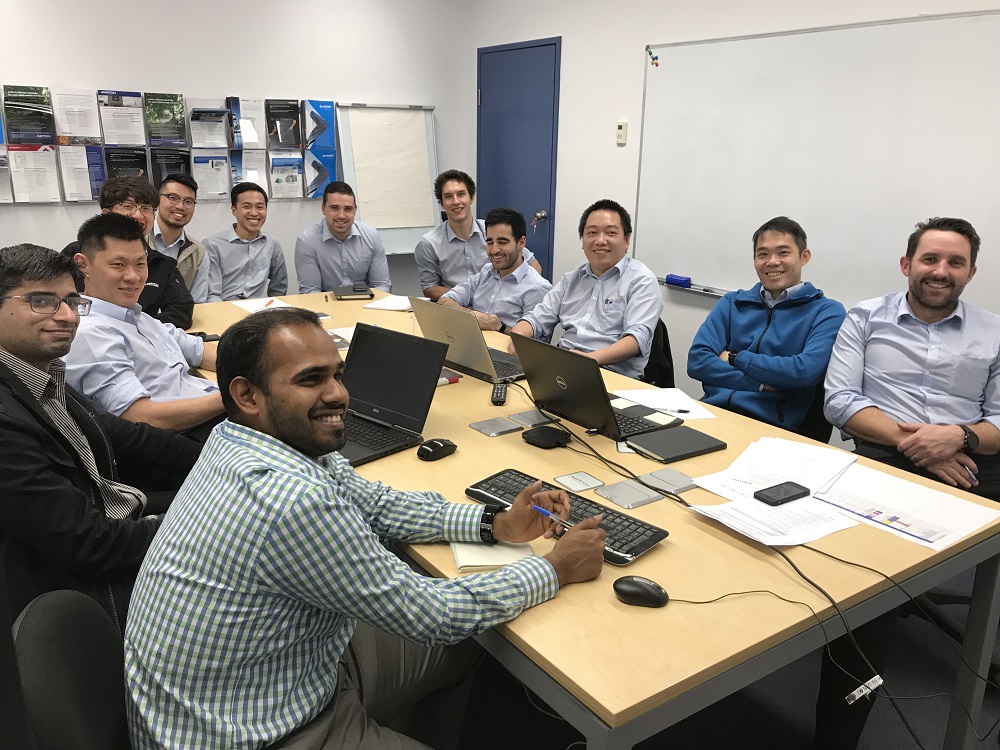 Graduate Program
Oberix Group
---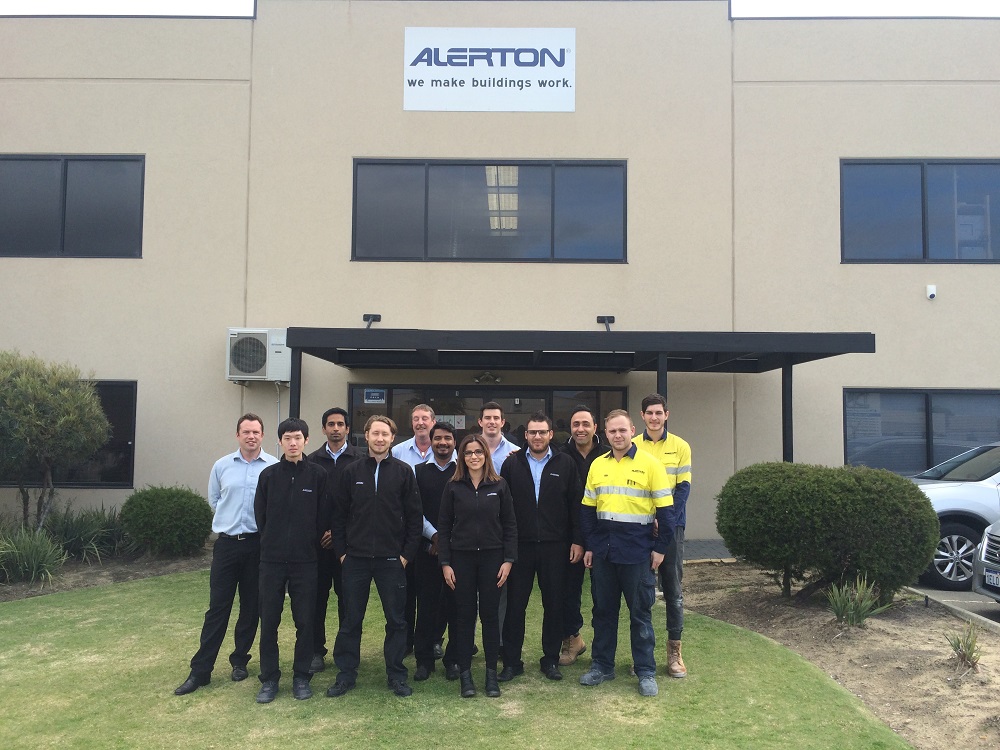 Oberix is pleased to provide a supportive and challenging environment for new graduates to learn and develop their careers in the early stages.  Learning from senior staff both in the office and onsite provides a fantastic framework to be able to drive future engineering projects and initiatives forward.  Our graduates are provided with the training and tools they need to be able to take full ownership of their own projects and develop into key engineering roles within the business.
A graduate role in our projects or service division would see training in the following activities:
Performing regular BMS site maintenance and attending service call outs for the commercial & Institutional buildings like Universities, Hospitals, aged care, shopping malls et etc. in relation to essential building services like HVAC, fire, hydraulics and lighting.
Monitoring the control strategies of the HVAC systems for better health and wellbeing for the tenants and patients occupying the building space.
Performing engineering tasks including production of, wiring diagram, schematics, points list, graphical interfaces and to assist with building required engineering tools which will include some software programming and configuration.
Repairing/ rectifying of faults
Validating design and installation of basic Building/Energy management systems
A graduate role within our sales/estimating team would enable learning in the following areas:
Learning about our products and services 
technical sales and solution selling
relationship building and networking within the industry
pricing, quotations, take offs
compiling full estimations for service work and maintenance contracts
A graduate role within our R & D or Development team would include training and support in the following areas:
Software development tools such as Typescript/Javascript/Angular/Node.js 
databases/SQL. Java and web socket.
designing, testing, prototyping or field testing automation related hardware projects
the design of a wide variety of automation-related devices including small programmable controllers, ZigBee wireless sensors and a range of other related products.  
OT systems such as BMS, EMS, Lighting Control, Security
Open industrial protocols such as BACnet, Modbus, SNMP, KNX and OPC, etc.
RDBMS, AutoCAD, Visio, Python, JAVA and/or .Net
Front-end, back-end and / or REST API design and development experience
SQL / No-SQL experience
Configuring, Managing and Maintaining Networking Equipment such as firewalls, routers, switches and/or WAPs
Configuring, Managing and Maintaining enterprise level servers, such as Dell or HP, and data centre solution such as Hyper-V or VMware
Configuring, Managing and Maintaining cloud services such as Azure or AWS
Our Australian offices are based in Melbourne, Sydney, Adelaide, Perth, Canberra, Brisbane and Townsville These are all locations where we will recruit graduates for different areas of our business – Projects, Service, Sales and Technology Development throughout the year.  We do not have specific intake dates, we will recuit graduates as and when required from January to December.
Our recruitment team seek out Graduates who have an understanding of what we do and a strong interest to progress a career within the business.  Technically minded graduates with a desire to succeed are highly sought to join our business.
Internships & Clerkships
Oberix Group
---
We are open to and welcome the opportunity to have interns join our teams at times throughout the year when we have the resources at hand to provide the support and training required. Undergraduates may complete training at any of our Australian based offices to enable them to meet the requirements of their degree or gain some industry experience soon after completing their degree.  Interns usually complete office based design work, learn about our products and services or could gain hands on experience within our Melbourne based Research and Development team working with hardware and electronics.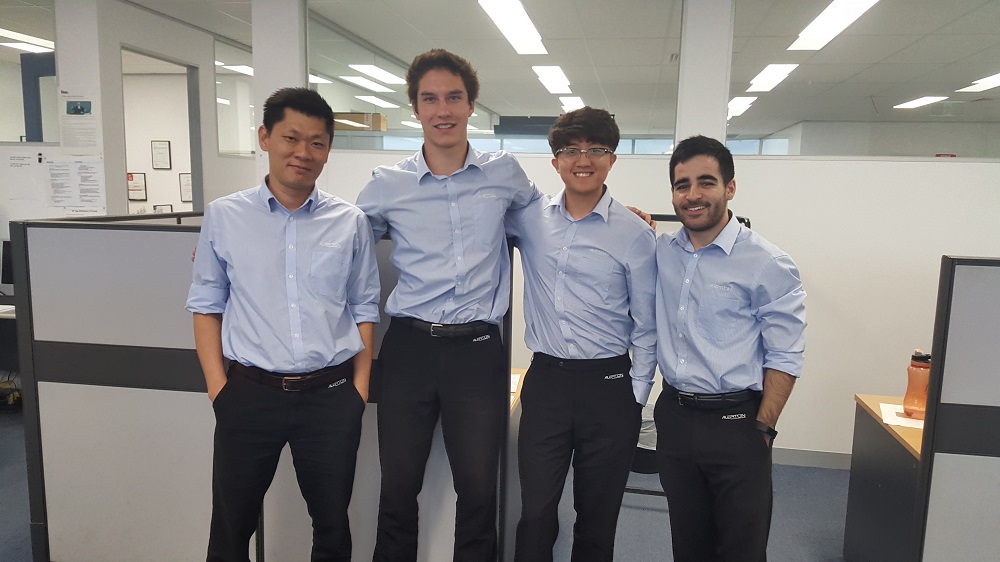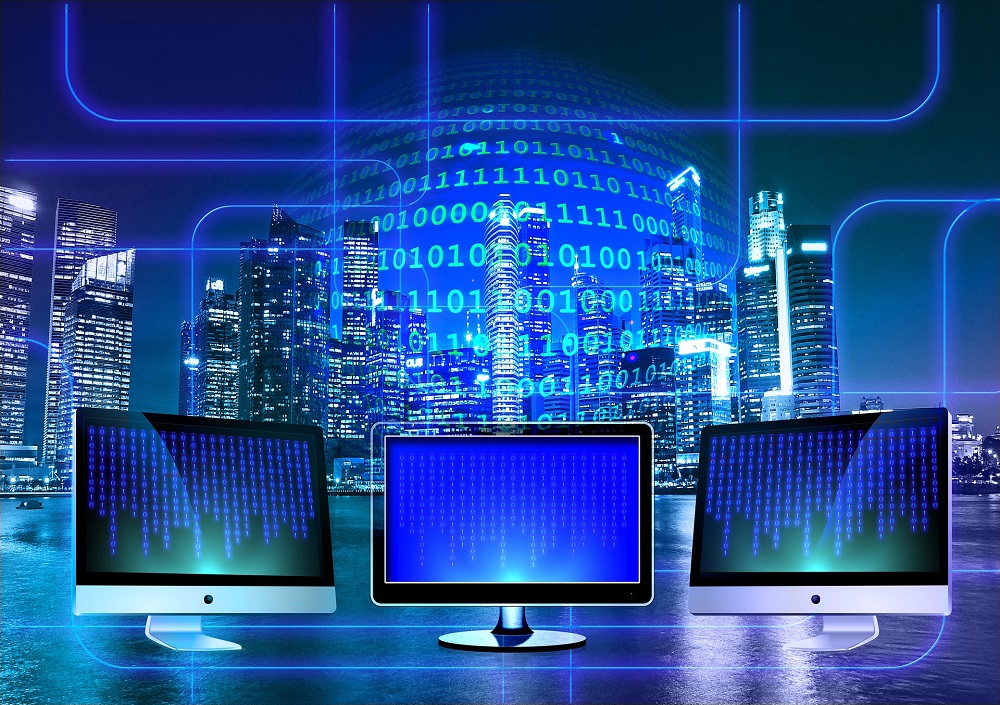 Other opportunities
Oberix Group
---
Electrical apprenticeships are available at any of our Australian offices as the need arises throughout the year.  Apprentices will be working closely with qualified electricians out on site on any of our exciting projects.  It is expected that in applying for an apprenticeship position candidates will be studying or completed a pre apprenticeship – Certificate II in Electro technology. A current driver's license and own reliable vehicle are also required to be able to travel to the construction sites where the projects are based.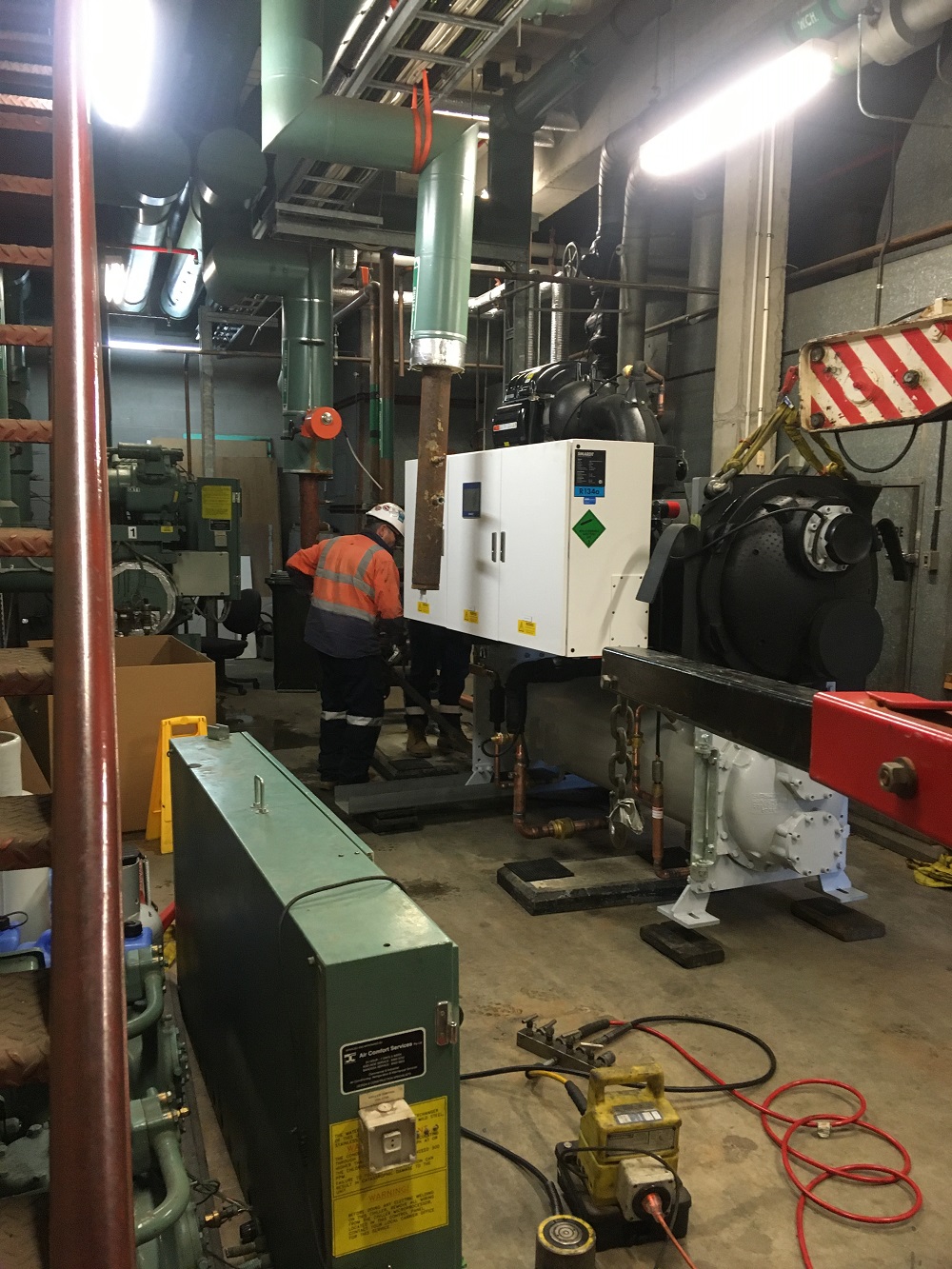 Application Process
Oberix Group
---
Candidates are able to apply for graduate roles through a number of online advertising platforms and asked to provide a cover letter detailing how they meet the selection criteria detailed in the job advertisement together with an up to date copy of their CV. 
Our recruitment process is comprehensive to enable ourselves and candidates to be clear on expectations, abilities and long term goals from the outset.  The process has 5 stages and shortlisting is conducted at each interval. 
Phone screen, 
First interview – with a hiring manager; in person is preferred 
Psychometric assessment – online assessment completed at a local office
Second interview – with a different hiring manager in person is preferred.
Reference checks – we run a verbal reference check with 3 previous managers, supervisors or University professors.  These do not need to be industry specific, referees from part time or causal employment is appropriate for graduates.
We aim to guide candidates through the recruitment process within two weeks and communication is provided at each stage to keep candidates up to date with their progress.
Employee Profiles
Oberix Group
---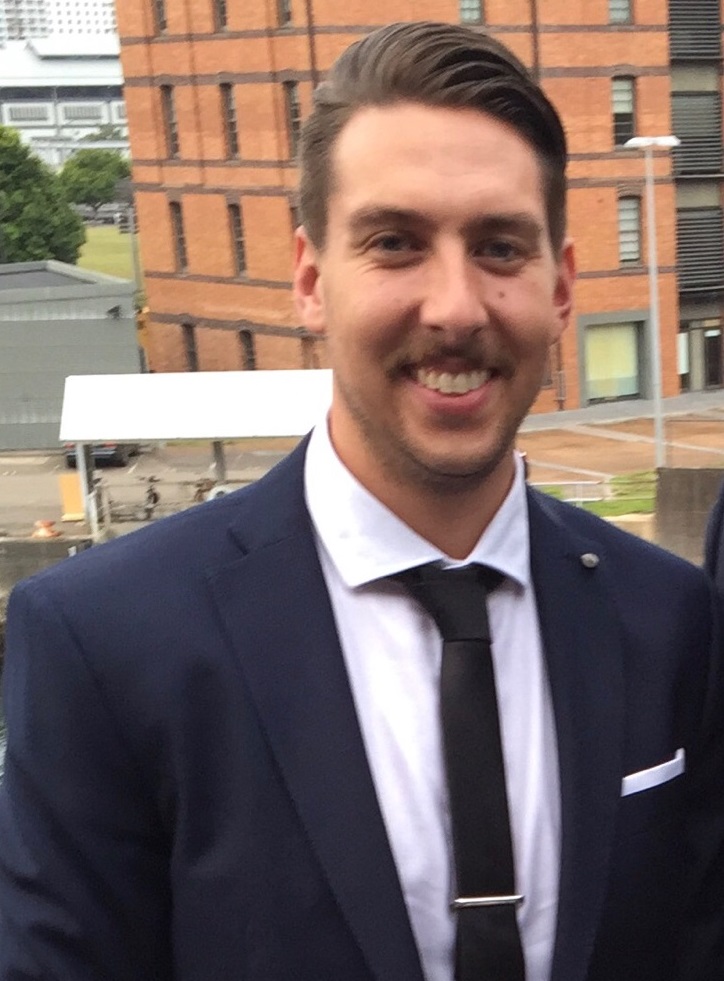 James – Sales and Marketing Director based in Sydney
About James
By the end of June 2021, James will have been working with Alerton Australia for 10 years.  James first joined the company as a Project Engineer, 10 years on and he now holds the role of Sales & Marketing Director.
How did James first hear about Alerton Australia?
James was already working in the engineering industry and was looking for an opportunity to grow. He knew Alerton Australia was a world-leading company and applied as soon as he found a position advertised on Seek.
What skills has James developed from working at Alerton Australia?
Over the last 10 years, James has learnt many new skills, like technical engineering skills, people skills, customer service skills, and the ability to "think outside the box". James has developed his skills from the trust you gain from joining the company, "the great thing is you earn the trust to go out and make your own decisions; because of the flat management structure, the main skill you have is independence". Alerton Australia gives you the ability to learn on your own, "you might make mistakes, but you learn from those mistakes".
 What did Alerton do to help develop those skills?
The training you receive is ongoing and you can be trained in our internal and external programs. "The work the company puts in front of me really helps me develop and grow." The training here "stretches far beyond our internal support network", giving clients the opportunity to undergo various developmental courses with ongoing coaching for each one.
What does James' normal work day consist of?
James' days are largely based on client interaction, spending most of his day problem solving for clients, resolving any site issues that have arisen and customising solutions to their problems. He also works closely with teams, "It could be training, could be upskilling, giving guidance to internal staff, attending meetings with the teams, all those sorts of things." James still spends his time working on major projects, like putting together ideas and strategies for how to approach specific projects in the tender market. James works closely with building owners to understand their unique needs. "We don't get tunnel vision; we spend time with building owners and understand how they use our systems, and then I can bring that back to our business." 
What does James enjoy most about his work?
James loves working with his team. "I love working with the people here, we're all super passionate and want to do great things. Everyone here wants to raise the bar, so we achieve great things, and that's why we're leading the market." James loves the independence you get when you work at Alerton Australia, and the ability to make your own decisions. "We make an active effort to get rid of micro-management here, and we get to make decisions and the business trusts us to make those decisions. The world is your oyster, the only thing that limits you is yourself." 
Does James feel he has a good work/life balance?
James is happy with how supportive the company is and how understanding they are of when their employees need a break, 'We work hard, and we try to make it as fun as possible.' He feels there is a strong work/life balance at Alerton Australia. 'The place I worked before here, over Christmas, I had to work while everyone was away. But here, we make an effort to shut down over holiday seasons and give everyone a much-needed break. It's a demanding industry, but I do think the company does everything it can to give you a work/life balance.'
What's James working on at the moment?
James is working on a number of projects at the moment. The top of the list is working on the Sydney Fish Markets Tender – putting together a proposal to bid for the job. They're working on a Tender for the West Sydney Airport, and the Victoria Cross Over development.
What does James find most challenging in his role?
The biggest challenge which James faces is making sure his team goes home at the end of the day with some job satisfaction, enjoying what they've done. 'My challenge is to not get short-sighted. Focusing on the big picture, and not being sidetracked by the noise in the industry, and not detracting from our progress.' 
---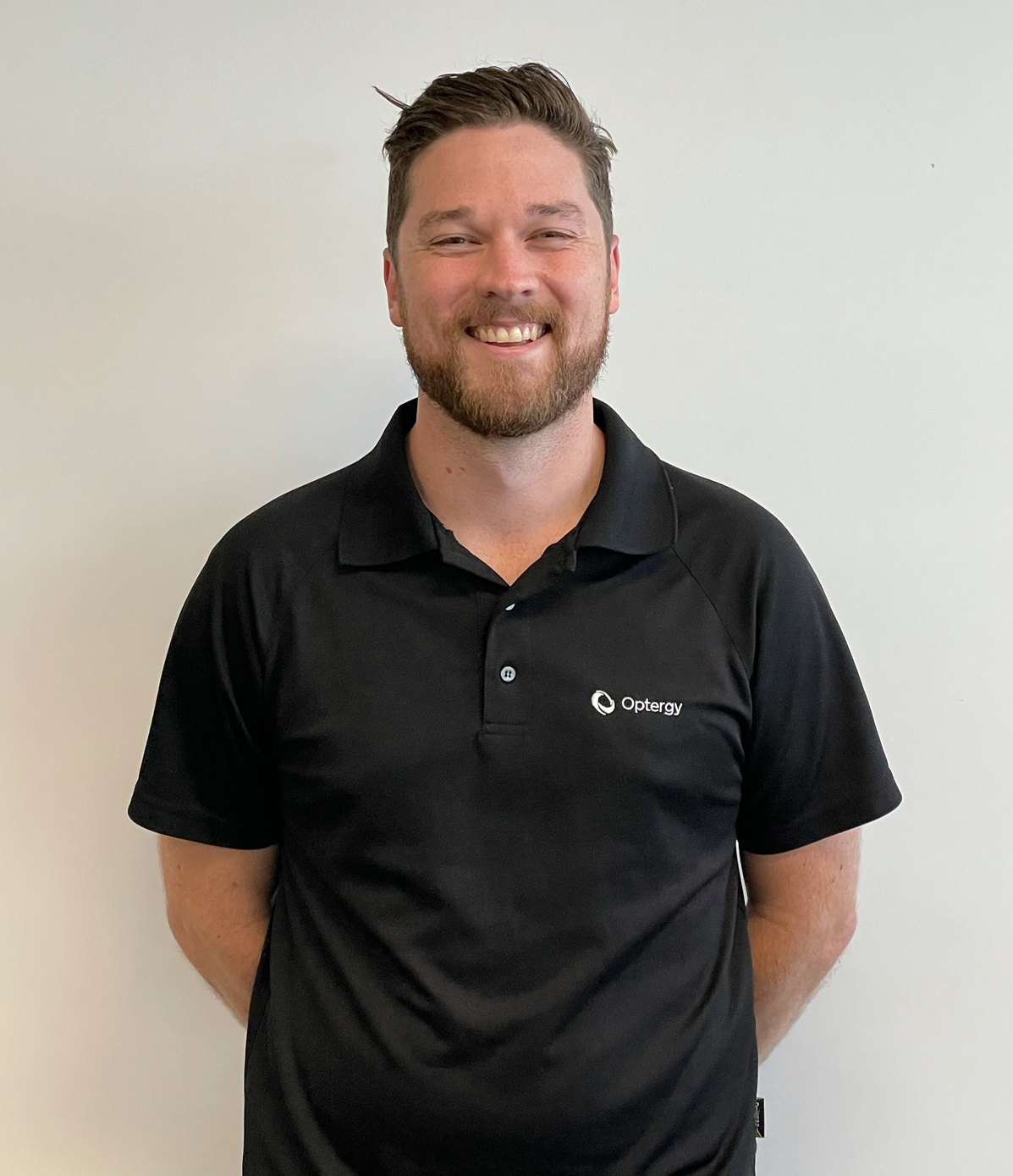 Mitchell – Product Manager for Optergy based in Sydney
How long have you been a part of the Oberix Group?
Mitchell has been a part of the Oberix Group for 4 years now starting in March 2017. He has spent 3 years in the Operational Intelligence business division and is currently a product manager for the Optergy business division.
How did Oberix facilitate your growth from a grad student to where you are now?
Mitchell has experienced a lot of individual growth from his tenure at Oberix by being put into real life scenarios where his abilities were challenged and problem solving skills were put to the test. This was especially prevalent when he was working on a $ 6 billion smart precinct project when he was a part of the Operational Intelligence team.
What does your normal workday consist of?
During an average workday Mitchell works on a variety of projects. His core role is to help identify what products they are developing as a team. This covers everything from determining the requirements and designing documentation to its looks and functionality. Furthermore, as a project manager Mitchell puts together the timeline so that the team has concrete deadlines to aim for.
What aspect of life as a project manager was the hardest to adapt to?
Coming from Operational Intelligence Mitchell found that life as an Optergy project manager has both similarities and differences. Operational Intelligence focused more on system integration and how they could implement other people's solutions. It provided him with a lot of customer experience to better understand the needs of the customer. As a product manager for Optergy Mitchell focuses more on the whole product life cycle and how he can create the most cost effective solution to a problem. There are many different aspects of the product that he has to tackle. This ranges from the design phase to the final testing phase of the product. This is very different from his work with Operational Intelligence as he focuses less on system integration. Mitchell is still learning everyday through incremental improvements to further develop his wide array of skills and he is enjoying every moment of it.
How has Optergy helped you overcome these challenges?
Optergy has helped Mitchell overcome the various challenges he faced as a product manager through the individuals around him and the solid support network that Optergy maintains. This helped him make challenging decisions to create the best outcome possible.
What would you say is the most interesting part of what you do?
Mitchell believes that the most interesting part of his role as a product manager is that he can create anything that he wants. He can start with nothing and get to something amazing with the only limiting factor being his imagination and ideas.
How relevant was the content you learnt in university for real industry experience?
Mitchell believes that university is relevant in providing students with the soft skills and work habits to be successful in an industry setting. Content in industry is extremely concentrated compared to university where a very broad range of content is taught. University provides a solid foundation to facilitate success further down the line.
What advice would you give to upcoming graduate students?
Mitchell believes that it's all about going that extra mile and making yourself stand out from the crowd. A degree is not enough as every other graduate within your cohort has the same degree. Doing additional study about something you're passionate about is extremely important as this passion will show when you go into industry. This passion is also extremely easy to convey in an interview and it will set you apart from most other candidates.
A Day in the Life
Oberix Group
---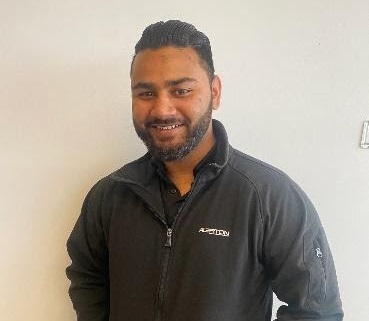 Day in a Life of a Graduate Project Engineer – Shaun
How long have you been at Alerton as a graduate project engineer?
Shaun has been in the Alerton Australia graduate project engineer program for almost 2 years with his role mainly consisting of BMS designing and commissioning of warehouses and fitouts within buildings. 
What does your normal workday consist of?
He has two normal daily routines depending on where he is working that day. If he is heading into the office he wakes up, goes to the office and works on engineering floor layouts, design and paperwork with the occasional meeting throughout the day. If working on site he has to wake up earlier to head over to where he is working that day. On site work mainly consists of looking at live values, controlling units using code as well as setting up variables to optimize the building.
How does a normal day as a project grad differ from being a student?
The main difference between a student and a graduate project engineer is that student time constraints aren't as intense. Actual work is more interesting and relevant but more intense as the stakes are higher. Another major difference is timing, in the real world everything is more routine based compared to a student's schedule which is based on their classes and assignment due dates.
How relevant was the content you learnt in university for real industry applications?
University teaches you the basics as well as the process and mindset of handling tasks under pressure. In industry you learn a lot of new knowledge on the job, this can include certain company specific secret processes.
What aspect of life as a project grad was the hardest to adapt to?
The hardest aspect to adapt to was definitely the workload and the strain that came with it. Shaun has to learn things at a much faster rate as well getting out of difficult situations by yourself.
How has Alerton helped you overcome these challenges?
Alerton has a lot of support systems in place to help you overcome challenges. When assigned a task, the Team Leader will teach him the correct procedure to carry out the tasks as well as highlighting key aspects of the task.
What would you say is the most interesting part of what you do?
The most interesting part is definitely controlling the buildings and seeing all the hard work manifest. Managing tasks is hard, but it is extremely satisfying to walk into a building and feel the air conditioning automatically turn on knowing that it was your own hard work which programmed everything.
What advice would you give to upcoming graduate students?
The best advice for upcoming graduate students is to be humble when starting a new job. Be aware of the fact that you don't know what you don't know and ask questions to clear up uncertainties. Always think of ways you could make other people's lives easier. An example of this would be when editing a document, instead of saying you edited it in an email, highlight exactly what you edited so it is clear and easy to understand for the receiver.
What are your favourite lunch options around the office?
Favourite lunch options around the office would definitely be getting dumplings or Mexican food and eating with everyone around the projects table
---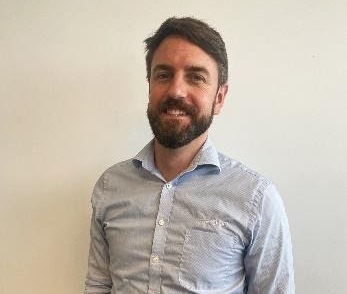 Day in a Life of a Graduate Project Engineer – Brenton
About Brenton:
Brenton studied his Bachelor of Engineering, majoring in Mechanical Engineering at RMIT University in 2017, he now works at Alerton as a Project Engineer. His work changes from day-to-day depending on the project. Currently he's working with a Coles store in Summerhill installing a new BMS and signing it off - then he'll go on to install BMS in 55 Coles stores across Victoria.
What does Brenton enjoy most about his role?
He finds his work to be very rewarding – coming up with designs and then watching them come to life, 'It's all well and good to come up with a design, but getting to see it work is the most rewarding part.' 
Did Brenton know about Alerton before working for them?
Brenton discovered Alerton through religiously checking Seek every day for job ads. He didn't know much about Alerton when he applied for the job, but was pleased to find out the job involved lots of the work which he enjoyed doing at Uni. 
How an average work day looks
Brenton's average day at work consists of coordinating meetings, catching up on emails, coming up with diagrams and plans for control layouts and projects, writing software and putting the software into action. Most of his work rotates around: 'One day I'll be commissioning, the next, engineering. Big projects you'll spend around 6-months a year doing the design, then a month commissioning.'
Biggest challenge adapting to full-time work
Brenton's biggest challenges when he first began at Alerton was managing projects as well as his own time-management, 'Meeting after meeting. Scheduling out your month to even your whole year, that's challenging.' 
What skills has Brenton developed from working at Alerton?
Brenton has since developed excellent time-management skills and self-motivation skills that keep him empowered to work his absolute best. 'When I was at Uni I had no motivation and I struggled to even make it class. But through enjoying my work and developing my skills, I've become better at managing my time.' 
Advice for upcoming graduates  
Benton's advice to graduates looking to break into full time work is not be afraid to try something new. 'I was in a comfortable position in an industry I didn't enjoy, but taking the step to join Alerton proved to be an amazing payoff. Take big leaps and start something new – it might mean a pay gap or lifestyle change. But it's always good to try and learn new things.'
Perks & Benefits
Oberix Group
---
2 formal social events per year
Client functions such as Go Cart racing, entry to the Grand Prix etc
Interstate travel to sales conferences
Access to industry and role specific training
Access to industry events, lunches and entertainment
Performance based bonuses
Productivity leave to staff with more than two full time years' of continuous service (equal to 6 extra days leave per year).