My Day 1 – Will Longman
P&G
---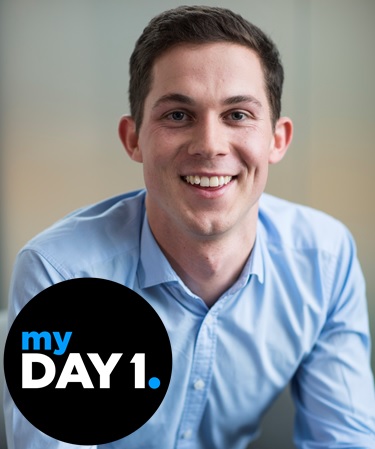 ROLE: Sales – Category Strategy Manager
UNIVERSITY: University of Sydney
PROGRAM: Bachelor of Commerce
YEAR OF GRADUATION: 2015
My Day 1 at P&G started with my boss taking me out for coffee. We had a great chat about what I wanted to get out of my time at P&G, and how she was going to support me in my first ever role out of University. She even gave me a letter from the whole team welcoming me to P&G – it was symbolic, but is something that I have held on to.
I began with P&G as a Summer Intern and then returned as a Sales Graduate after completing my final year of university. My first role was based on the road as a Business Development Manager before being made an Account Manager for one of Australia's largest retailers. I was then promoted to my current role in Category Strategy & Development a few months ago, and I'm continuing to learn every day!
I chose P&G because of the endless opportunities to develop myself. Having exposure to a constantly changing business environment is crucial, and P&G offers this at a local, regional and global level. Combine this with working on some of the world's largest brands means I have had an exceptionally strong start to my career.
One of the highlights so far was assessing the landscape of eCommerce in Australia – this work led to an opportunity to partner with one of Australia's largest supermarket retailers to help them develop their eCommerce strategy.
Every team that I've been part of at P&G has been extremely supportive. My previous manager would always ensure we would catch up every week to have a chat to see how I was going and how she could help me. The best advice I received is that there will always be tough days but you'll come out of these a stronger person and be proud of the progress you've made. Just a couple of years in, I can already say that this is so true.
Do something that matters with P&G!