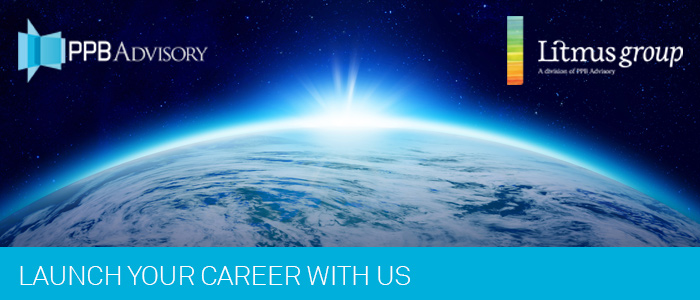 About PPB Advisory
PPB Advisory
---
PPB Advisory is a leading advisory firm that delivers impactful advice and strategic outcomes to help clients navigate critical and complex issues, improve their performance and realise their strategic goals.
Litmus Group is a division of PPB Advisory and a management consulting firm focussed on strategy execution to improve the enterprise value of its clients. Litmus partners with clients to translate their strategic intent into the outcomes they had envisaged.
Collectively we have a team of around 300 people across Australia and Singapore working with clients around the world. We provide strategic, operational and financial advice. We optimise workforce asset and enterprise value. We manage enterprise risk, lead major transactions involving changes of ownership or capital structures. We advise on complex business restructures and turnarounds. We undertake forensic investigations and provide insolvency services to companies and individuals.
From complex business problems involving multiple stakeholders to an individual's business challenges, we're trusted by our clients to deliver successful outcomes skilfully and sensitively.
We have access to international expertise through its global membership of Cordence Worldwide, an international partnership of locally focused consulting companies with common values. Through this partnership, we offer our clients the global knowledge and cross-industry experience from more than 2,700 consultants in 22 countries around the world.
The PPB Advisory Foundation
The PPB Advisory Foundation was established in 2012 as a private ancillary fund as part of our approach to Corporate Social Responsibility. We believe that as a successful business made up of people of diverse backgrounds and experience we can make a positive impact in the community and make our people's work lives more fulfilling.
The PPB Advisory Foundation aims to build meaningful community partnerships with a small group of not for profit (NFP) organisations who:
are connected to the people in our business through their involvement with the NFP
operate in an area of need identified by our people being poverty, health, youth or education. The PPB Advisory Foundation provides support to its community partners in the following ways:
financial donations
volunteering by our people
pro bono work.
In addition to our charity partner commitments, each year the PPB Advisory Foundation sets aside a portion of its budget for Emergency/Disaster Appeals consistent with the wishes expressed by our people.