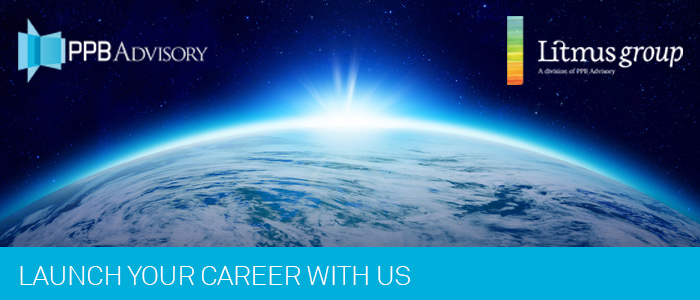 Application process
PPB Advisory
---
Our applications for the 2019 intake will open on Monday 5 February 2018 and close on Friday 23 March 2018.
HOW TO APPLY
To apply for a 2019 graduate position, please complete our online application process and submit your cover letter, resume, and academic transcript.
OUR SELECTION PROCESS
Apply online
Upon deciding PPB Advisory is the right choice to launch your career with, please apply online. After completing your application, you'll receive a confirmation email. Please contact us via [email protected] if you don't receive the confirmation email.
Online assessments
We utilise online designed to gain insight into your traits and abilities. Further, it ensures a standardised and objective process. The assessments will be emailed.
Video interview
The online video interview replicates a live interview, bringing your personality, skills and experience to life based on your organisation's role, competency, and cultural fit criteria.
First interview – Director meeting
Congratulations if you receive an interview request; it means you performed well in the assessments and phone interview, and we feel you have the makings of an excellent consultant. The first face to face interview will be with a Director and a member from our Human Resources team. They will ask questions around your studies, motivations, knowledge of the industry and us, as well as competency based questions. More importantly, they'll want to get to know you. This is also the time for you to ask the questions you have. This is your opportunity to express your interest is the graduate program and joining PPB Advisory.
Second interview – Partner meeting
Like the previous interview, the Partner will endeavour to get to know you and determine if you'll be a great fit for the firm. Vice versa, use this opportunity to reiterate your interest and ask any questions you have.
Offer
If you impress during the Partner interview, you'll be contacted by the PPB Advisory Human Resources team and presented with a verbal offer to join PPB Advisory – the written offer of employment will be emailed to you. If you have any questions about our offer or about working at PPB Advisory, then we encourage you to talk to the HR team.
We ask for you to accept or decline the offer within three (3) business days of receiving the written offer via email.
Congratulations and welcome to the team.
Residency requirements
Australian Citizens and Permanent Residents only (inc. New Zealand Citizens)