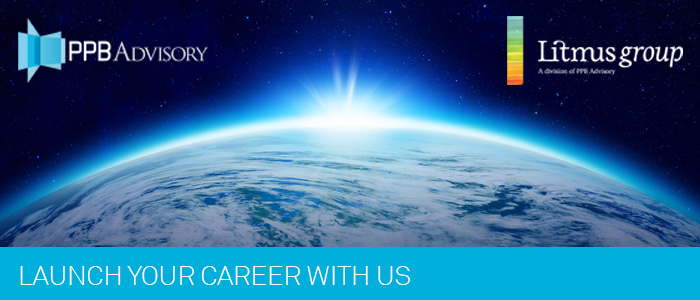 Our graduates share their views
PPB Advisory
---
What was the best business project you have worked on as a graduate?
When I started as a graduate, I worked on an agribusiness matter which involved trading on a dairy farm. With no agribusiness background, this file was new territory for me from a technical and practical perspective. I was able to develop my restructuring specialisation knowledge and understand the mechanics of operating a dairy farm. I was even lucky enough to learn how to milk a cow!
This file is a great example of the typical day in the life of a restructuring graduate. You just never know what the next day will bring and what exciting opportunities are available for you.
What was one of the highlights of your graduate program?
PPB Advisory has an outstanding learning and development program for graduates. It incorporates the technical aspects underpinning the development of graduates with the practical aspects which drive your progression and ensure you have the right tools to kick-start your career. As graduates, you can get quite overwhelmed with the amount of new information to learn and the PPB Advisory graduate program addresses this with its structured program designed to grow in complexity as graduates continue to learn beyond their graduate year.
I was also lucky enough to have an outstanding graduate group and we developed close relationships and friendships. This was by far the highlight for me and whilst PPB Advisory as a firm has a great culture, having a support network of graduates experiencing similar obstacles and successes was always encouraging and helped motivate me to excel in my graduate year.
Why would you recommend PPB Advisory to others?
I would recommend PPB Advisory for the diverse experience and opportunities available particularly at such a junior level. As graduates and juniors, we are learning about different industries and specialisations and we are constantly facing new issues and solving different problems. I was not interested in doing tax or audit and knew that a career in restructuring would provide me with an exciting and challenging career I could thrive in.
Culture plays a significant part in the reason I chose and continue to work at PPB Advisory. Having a high calibre of professional staff and a welcoming environment is essential to me and I love that I get to work with intelligent and friendly people every day.
What do you get involved in during your spare time?
I like to stay active and enjoy going to the gym or getting outside for a run or walk. I find this is the best way to unwind and de-stress. I love catching up with friends and I'm always looking for the next best brunch place or restaurant. I recently starting renovating my house and have been getting my hands dirty knocking down walls and ripping up carpet. It's incredibly therapeutic!
What do you love most about working at PPB Advisory?
The culture at PPB Advisory is what I love most about working here. Everybody I've encountered so far has been greatly supportive and approachable.
What has been one of the highlights of your graduate program?
The highlight to this point was having the opportunity to gather in the one location with graduates from across Australia. It was great meeting the graduates in the same position as me as it helped with a smoother transition into life at the firm. When we came together, we received a well-rounded introduction to all the service lines of PPB Advisory in addition to a useful crash-course in restructuring. We also did practical exercises to prepare us for the nature of the work we'd be doing.
What was the best business project you have worked on as a graduate?
Working on a matter with a major Australian organisation has been a challenging but an extremely fulfilling file I've been working on since joining PPB Advisory. It has given me the opportunity to sharpen a plethora of skills including stakeholder management, Microsoft Excel and my ability to think under pressure. I feel that all of these skills will serve me well moving into the future.
Why would you recommend PPB Advisory to others?
In addition to the firm's culture, the type of field PPB Advisory works in allows you to gain a deep insight into how businesses are run. We gain an exposure to many aspects of business including dealing with suppliers, employees, debtors etc. I feel that such well-rounded knowledge and breadth of experience can only strengthen one's career moving forwards.
What do you get involved in during your spare time?
In my spare time I like to keep fit by playing futsal and regularly going to the gym. Additionally, I love eating out with mates and enjoying Melbourne's night life.
Why did you choose PPB Advisory?
The Restructuring practice at PPB Advisory appealed to me first as a unique area where I could apply the accounting and finance skills learnt at university, and PPB Advisory was clearly an industry leader in this area. Further, with three practice groups, the opportunity to work in different teams and learn new skills.
Tell us about your most memorable engagement?
During my second year at PPB Advisory, I had the opportunity to work with an ASX-listed mining company. The engagement involved trading the business for six months while a sale campaign was run. This allowed me to develop my commercial skills of how large corporations operate and deal with the daily issues of a trading business. It was a great experience being able to work within the business for an extended period and build a strong rapport with the management team and employees.
What was one of the highlights of your graduate program?
From day one, the grads were placed on live engagements and given new and challenging work. This made the transition into working life much easier and we immediately felt part of the PPB Advisory team.
What keeps you here?
The culture. PPB Advisory has a great working environment and its strong culture is lived every day from the Partners right through to the junior staff.
Now is the time to act.