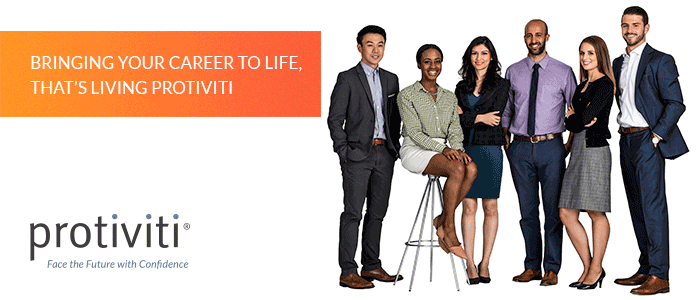 We're a team of diverse thinkers, creating diverse futures.
One of the ways we differ from most consulting firms is our hiring philosophy. We engage a 50/50 mix of seasoned professionals and ambitious new grads. That blend of proven experience and fresh thinking means we can tackle problems from different angles — and devise solutions other groups wouldn't dream of. To attract talented minds, we make sure to stand out from the competition. It's simple: to be the best, we have to hire the best.
Our people are our most valuable asset and, just like our company, they are unique. At Protiviti, we strive to complement our diverse solution offerings with high-performing professionals from a variety of backgrounds. At the same time, we create an environment that is inclusive, and truly feels like a community.