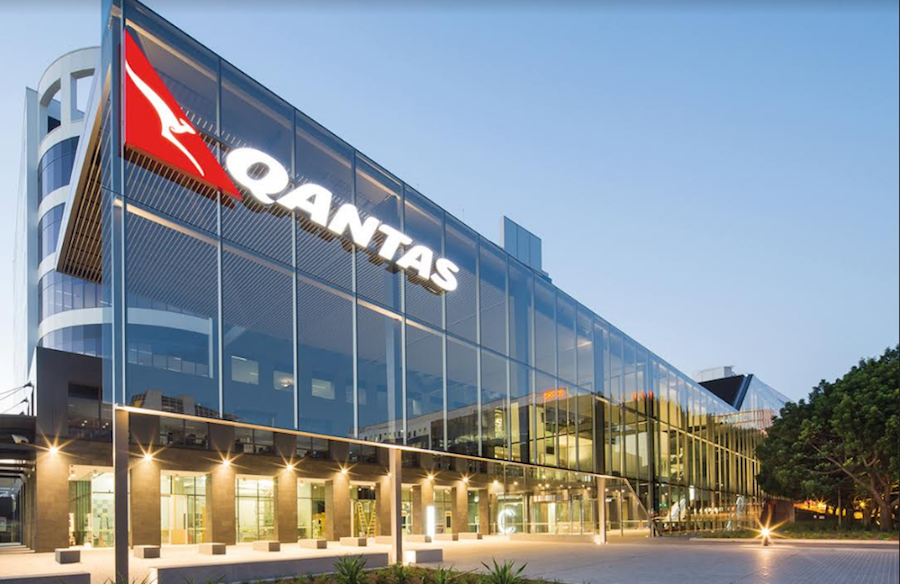 Meet Bronte
Meet Nick
Meet Jacqui
Meet Renee
Meet Eren
Check out what our grads have to say about the inside goss of grad life at Qantas and find out more about their exciting experiences. Also meet a couple of our previous grad alumni and look at where the Qantas Grad program can take you: 
Steve Clinch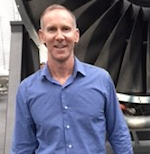 Name: Steve John Clinch
Degree: Master of Professional Accounting – University of Technology, Sydney
Rotations: Group Reporting, Insight and Finance & Domestic Customer & Commercial
Current Finance Rotation: Centre of Finance Excellence, Associated Airlines – Decision Support
Why did you choose the Qantas Graduate Program?
I was a current employee of Qantas prior to applying for the finance graduate program, working for the last 15 years in an operational role. I decided to make a career change and went back to University to study Accounting. The Qantas Graduate Program enabled me to combine my passion for working in the airline industry and apply the skills I had developed throughout my degree. Being able to continue to work for an Australian iconic company has always appealed to me.
The ability to rotate through 4 different areas within the Finance department is a huge bonus, gaining a detailed understanding of the business from various aspects, giving me greater insight and direction to shape my career path within Qantas.
What was your biggest misconception about working for an airline?
 The depth of the airline industry is immense and with that comes the need for a greatly diverse workforce. Since commencing the graduate program I have had the opportunity to network and learn vital skills from people with vastly different career backgrounds. I am gaining greater insight each week into the many niche departments and special project teams that you would only discover upon working in the airline industry, that contribute to the overall success of the business.
What do you get up to in your rotations?
I actively get involved in preparing monthly performance reports for the CFO, as well as half year and annual reports published publically. I also have the opportunity to be part of the contract review process for Qantas, analysing from an accounting perspective.
What support do you get?
As a grad there is great deal of support available to you to ensure your entry into the corporate world is a smooth transition from university/previous work life. A graduate program manager is your point of contact for the two year program. Each rotation you are allocated a rotation manager that is able to offer you the guidance and experience to realise your objectives for the rotation. There is also a buddy system in place, whereby on orientation you are paired with a buddy. 
Any surprises?
The level of opportunity within the Finance department is vast and the opportunity to work on exciting projects that I would never even have considered before commencing the program. The Graduate program at Qantas is held with high regard within the Qantas workforce and it has been great to meet so many former grads who have pathed out exciting careers for themselves within Qantas. Fellow colleagues are keen to share their knowledge with grads. 
Tips for those applying for the Qantas Graduate Program?
Study hard and apply yourself at University. The Qantas Grad program is highly competitive so prepare yourself for the interview selection process. Research the current Qantas business plan and strategy and apply the knowledge gained to how you can have a positive impact on the business. Great interpersonal and communication skills are highly important as all rotations involve working in a team environment.
Katrina Arkell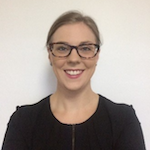 Name: Katrina Arkell
Graduate Cohort: 2009
Rotations: Generalist HR experience in Commercial Planning & in our New Zealand business; HR Shared Services; Industrial Relations
Degree: Bachelor of Business (HR Major)
Current Role: HR Manager (Flight Operations)
Why did you choose the Qantas Graduate Program?
It's cliché but true – I knew from the start that I wanted a grad role in an organisation that I believed in and would be proud to say I worked for.  Plus, I was banking on the fact that I would get to work across a whole range of areas, in both operational and corporate teams, which is exactly what happened.
What was your biggest misconception about working for an airline?
I definitely underestimated the size and complexity – i.e. the number of people across so many departments in over 30 ports around the world that come together every day to deliver for our customers.  In one day, we move over 160,000 people on over 1,000 passenger flights; we serve over 133,000 meals; and we move over 73,000 pieces of luggage and over 4,000 shipments of freight.
What was the coolest part of being a Qantas Graduate?
As a graduate there's a lot of focus on getting to know as many parts of the business as possible, not just through your rotations but also through regular 'excursions' where I flew an A380 under the harbour bridge (don't worry, it was in a simulator…), got trained in evacuating an aircraft (again, exercise only) and helped prepare meals in our Catering Centre.
How has being part of the Graduate Program supported your career path through Qantas?
As you would probably expect, as a grad you will feel very well supported through your Managers and colleagues, and through the additional experiences and development opportunities that you get by being part of a formal program.  But in a more informal way, one of the best things that continues to help me with career decisions post the grad program have been the relationships I've made with previous Managers but also just as importantly, with my fellow grads and peers.
What tips do you have for those applying for the Qantas Graduate Program?
Be yourself – authenticity is important
Be unique – think about what sets you apart from others and make sure you highlight that
Be confident, but not over-confident (there's a big difference!)