Recruitment and Our Graduate Academy
Quantium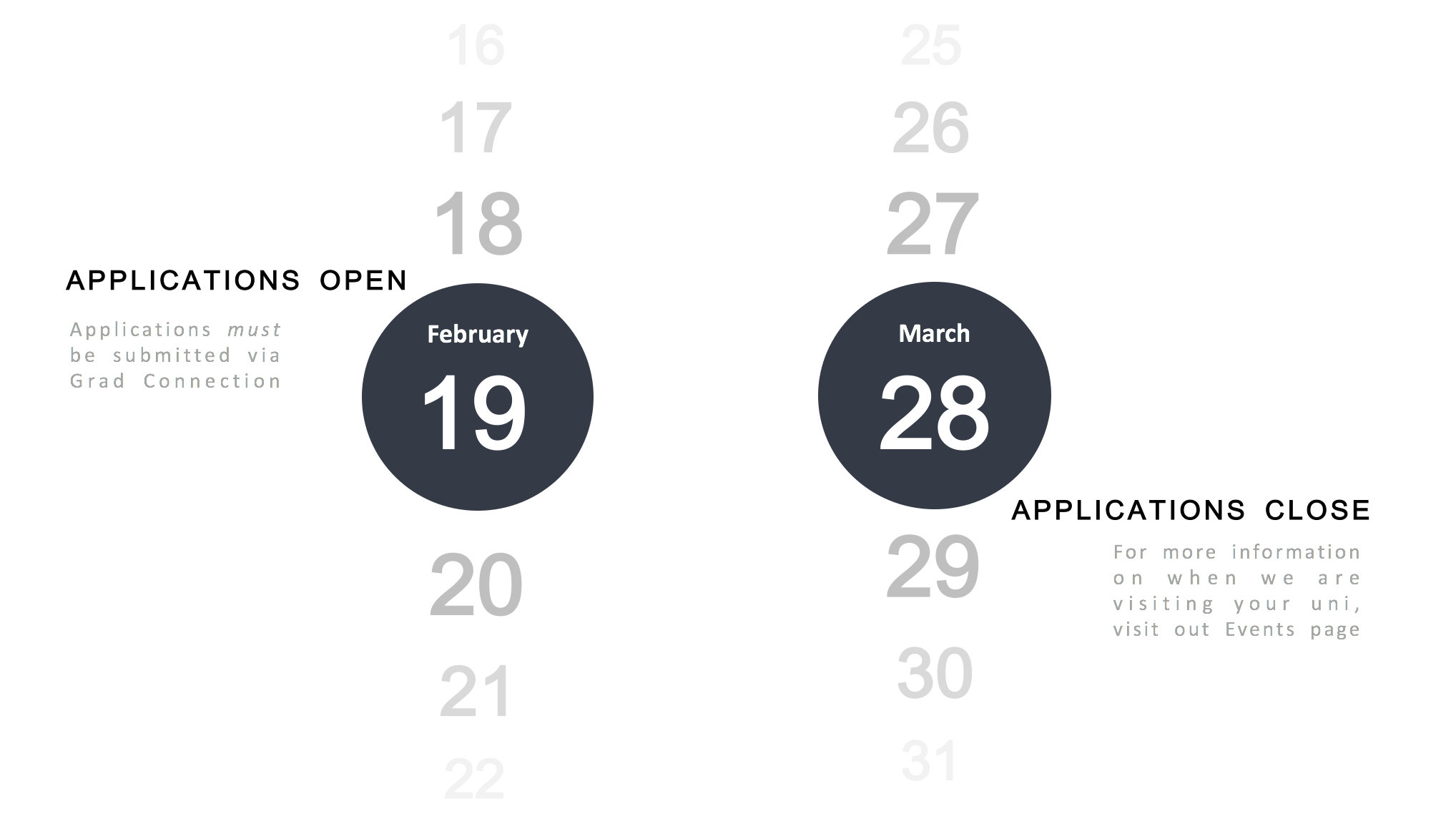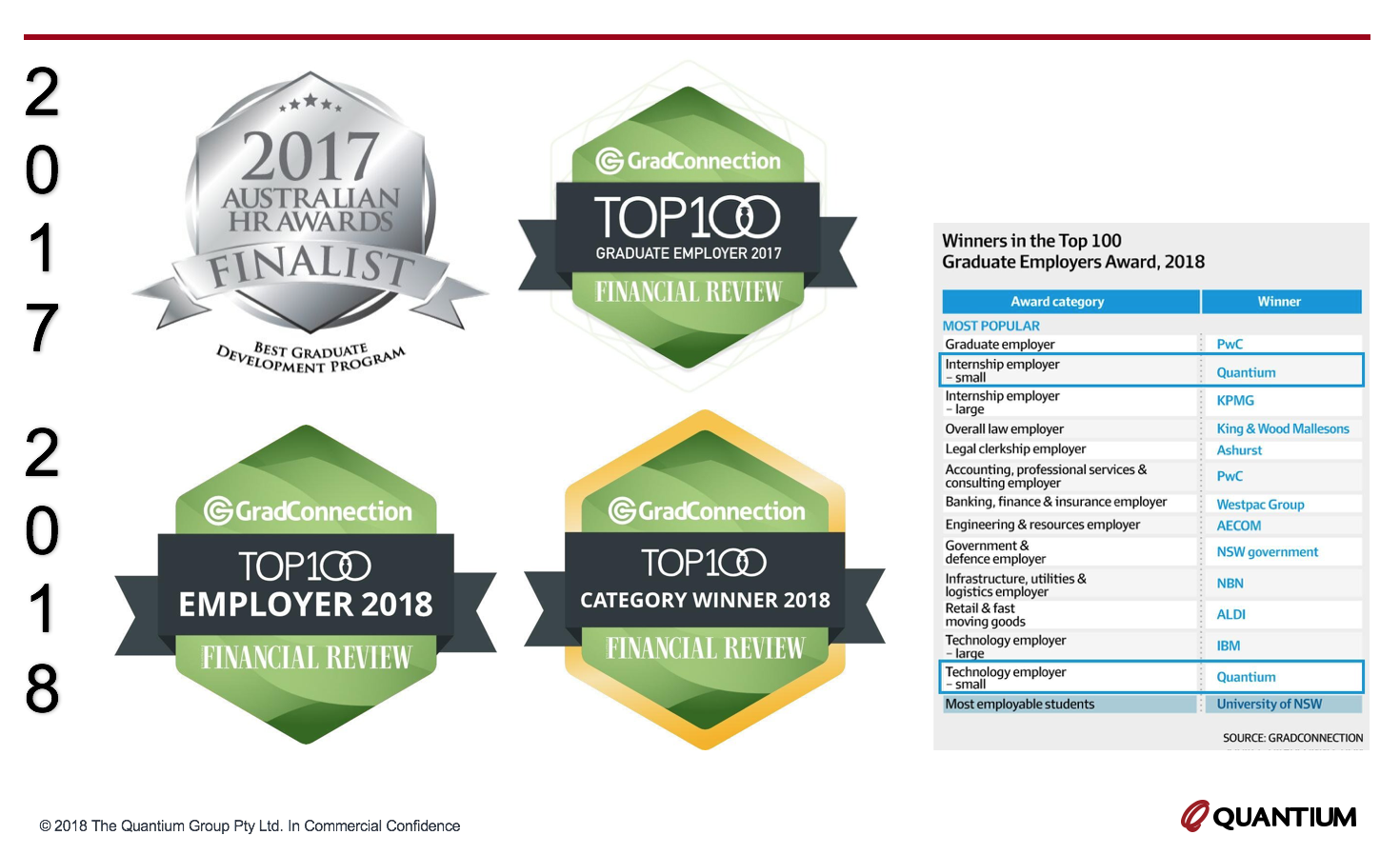 The Quantium Graduate Academy is an 18-month program designed to accelerate learning and growth through the development of specialist and technical skills, high performance thinking, people and leadership capabilities and emotional intelligence.
This accelerated program is run in addition to the ongoing learning and development curriculum on offer to all Quantium staff.
Graduate recruitment and development has been a cornerstone of Quantium's employment life cycle since the company's founding and as a result many of our senior team members were once considered graduates.
Connect to the Quantium culture from your first day, ensuring they have access to senior leaders, cutting edge specialist training, performance management and mentoring.