Recruitment and Our Summer Intern Academy
Quantium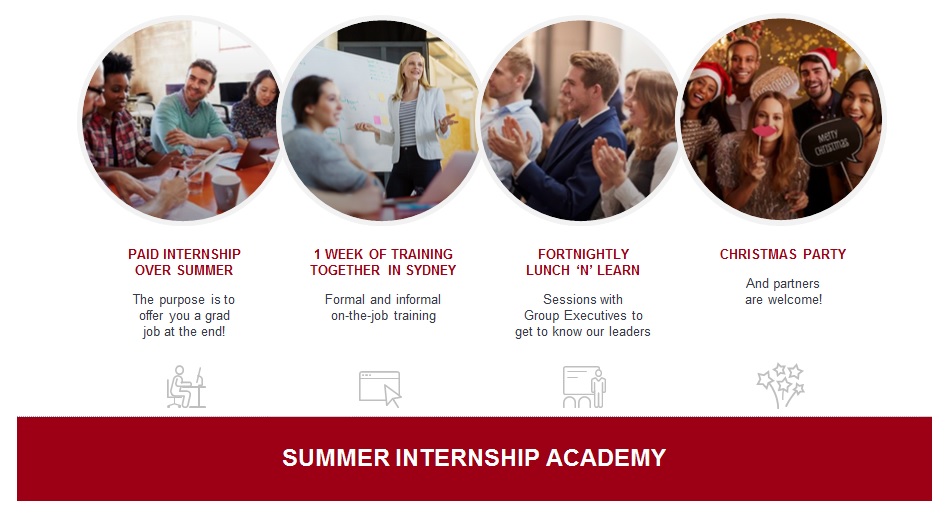 Summer Internships are one of the most important and pivotal experiences you will have.
You can often only do one internship and we know you want maximum learning, development, exposure and experience.
One of the most meaningful features of your career is making an impact - it's about doing work that has a real-world application and putting your stamp on the world.
To supplement the diverse educational backgrounds of our summer interns, an expansive suite of technical training will be delivered in addition to support provided by your manager, team, dedicated HR Consultant and our Analytics Community. You will also enjoy connectivity events with Directors, buddies, join in on knowledge shares run by our current graduates, and go to our big Christmas party.