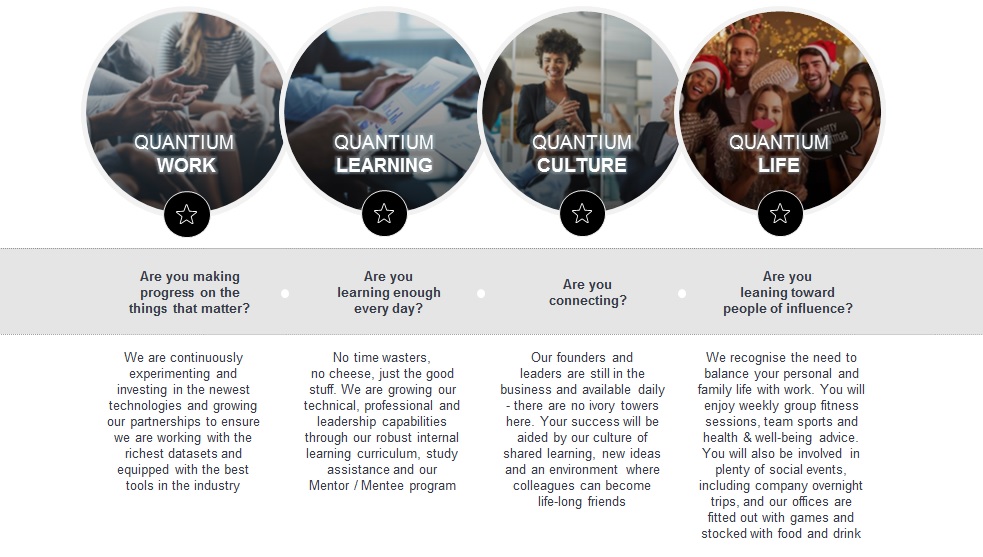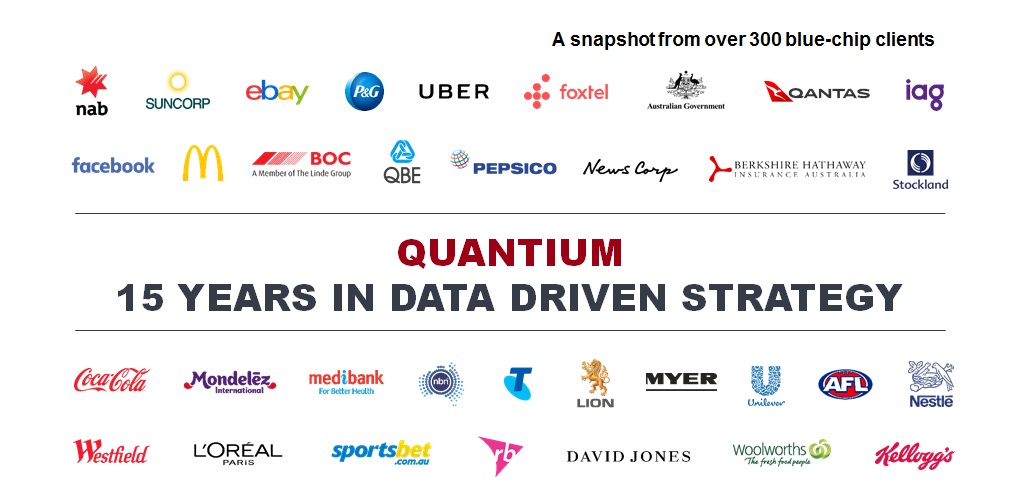 In everyday life, data forms the backbone of every decision we make, every lesson we learn and every direction we choose.  Better data, better decisions, better outcomes.  But it is so much more than just numbers and technology. It's what we know, unearthing ideas to solve problems and grasping opportunities that could change the world.  Quantium are a global leader in the application of big data analytics to help our clients solve their most important problems.
We are experts in using the latest technology pioneered in Silicon Valley, pushing the products to the limit and developing new extensions to solve problems that nobody else has thought of.  We are using new data sources and solving client opportunities worth tens if not hundreds of millions of dollars.  Our people are passionate about data.  They are smart, innovative and motivated to identify and solve new and interesting client problems.
Joining Quantium enables learning from the best people in Australia in big data analytics and machine learning, having access to the best data sources and the opportunity to solve the most interesting client problems.