Queensland Government Graduate Programs
Ranked in the top 20 most popular graduate employers in Australia for 2020, Queensland Government provides graduates with tailored development and a career where you can be the difference. Join Queensland's largest and most diverse employer today. #BeHere4Qld
Queensland Government currently has 0 opportunities.
Select the following options:
Past Queensland Government Graduate Hiring Statistics
If you're interested in working at Queensland Government, understanding when they have opened up applications for their graduate programs, graduate jobs and internships is helpful knowledge to have so you know when you might need to apply. Use the below information to see when Queensland Government hires graduates, but more importantly what graduate degree's and other student attributes they target for their jobs.
---
Disciplines
Accounting (10%),

Administration (10%),

Agriculture (10%),

Architecture (10%),

Actuary (10%),
Work rights
Australian Citizen (100%),

Australian Permanent Resident (100%),

New Zealand Citizen (100%),

Australian Bridging Visa (10%),

Australian Student Visa (10%),

Australian Working Visa (10%),
Why work for Queensland
Queensland Government
---
Are you a new or recent graduate? Looking for a challenging and rewarding career? A place where you can be the difference?
Why not join Queensland's largest and most diverse employer?
The Queensland Government graduate portal is now open. This is your one place to connect to hundreds of graduate opportunities across the state.
Our award-winning graduate programs provide:
personal and professional development opportunities
tailored mentoring support
great rewards and benefits
flexible work arrangements where work-life balance is promoted.

No wonder we were named in the top 20 most popular graduate employers in Australia for 2020.
See if you're eligible to become part of something bigger. Be a Queensland Government graduate.
As a graduate with us, you will:
be the difference – with responsibility for projects that make a difference to the people and communities of Queensland
be challenged – with development opportunities to fast-track your career and build transferable skills for the future
be rewarded – with competitive pay, conditions and benefits
be balanced – with access to contemporary work practices and flexible work options
be you – with an organisation committed to diversity and inclusion.
Who we are
Queensland Government
---
We are the largest and most diverse organisation in our state. We have over 250,000 employees providing essential public services across 4000+ locations, from the Torres Strait to the Gold Coast, Mount Isa to Brisbane.
We are passionate about making Queensland better through what we do and supporting our employees to create the career and life that is right for them.
We work together to deliver public services, including health, education, transport, infrastructure, police and emergency services, environment and science, tourism, community services and so much more.
Our behaviour and the way we do business is guided by five values: Customers first | Ideas into action | Unleash potential | Be courageous | Empower people
Find out more about why our people work for Queensland and the amazing rewards and benefits available to our employees.
Graduate programs
Queensland Government
---
Are you ready to join Queensland's largest and most diverse employer? Queensland Government graduates are part of something bigger—delivering services that make a real difference to the people and communities of Queensland.
Queensland Government agencies recruit from the graduate talent pool throughout the year. Once you've registered you will be considered for all of our graduate programs, with the exception of the nursing and midwifery programs.
The following programs are recruiting in 2020:
| | |
| --- | --- |
| Program | About the program |
| | Policy Futures is a two year program that offers graduates the opportunity to apply their knowledge and experience with expert teams to develop policies for the Queensland Government. Run out of the Department of the Premier and Cabinet, the program involves placements in departments across government. Opening in April. |
| | The Greater Graduate Program provides graduates with an opportunity to work in one of four Queensland Government departments including Department of Agriculture and Fisheries, Department of Environment and Sciences, Department of Natural Resources, Mines and Energy, Department of Innovation and Tourism and Industry Development. Graduates experience a structured leadership development program and draw on a broad range of backgrounds, disciplines and experiences. |
| | The Department of Transport and Main Roads offers graduates a two year program with a minimum of two rotations across Queensland in a range of professional and technical disciplines including accounting, contract management, human resources, data science and analytics and engineering. Opening in March. |
| | The IT Graduate Program is a two-year leadership program that aims to develop a workforce geared for a digital future. Run out of the Queensland Government Chief Information Office the program responds to the unique needs across government, placing graduates in a range of technical and non-technical roles. Opening in July. |
| | The Queensland Audit Office (QAO) graduate program gives graduates hands-on experience in the challenging and unique world of public sector auditing and engagement including how the state government and the public sector operates. Opening in March. |
| | Queensland Treasury's GRADStart graduate program is a tailored 12 month program consisting of on-the-job learning and development, formal training programs, comprehensive supervisors and mentor support, and internal and external networking opportunities. |
Student opportunities
Queensland Government
---
If you don't qualify for our graduate opportunities but are currently enrolled as a university student, you can register to be considered for the following Queensland Government opportunities:
Don't forget to stay up to date with the latest information about graduate and student opportunities. Like us on Facebook, follow us on LinkedIn or set up job alerts. Visit the QLD Government young people page for more pathways relating to the recruitment and retention of young people.
Industry placements
Industry placements are usually compulsory as part of the completion of certain degrees, but can also be voluntary. Either a university or an employer can initiate an industry placement. There is usually a selection process to award placements to students, which can be on a paid or unpaid basis.
Queensland Government agencies conduct their own recruitment processes and applications can open at any time of the year. Departmental websites contain the most up-to-date information on available opportunities and closing dates.
For graduate or student nurses and midwives - contact your local hospital and health service about opportunities while studying.
Find out about industry placements with:
Work experience
Work experience is unpaid, on the job learning for a short period and can be offered to students throughout the year as business need arises.
Work experience with the Queensland Government helps you to:
gain valuable hands-on experience while you study
get a head start and help make your CV stand out from your peers
build strong networks within your chosen profession.
Hear from our graduates
Queensland Government
---
Meet Maea Buhre - a graduate policy officer for the Policy Futures Graduate Program
Meet Sharon Richardson – a graduate with the Transport and Main Roads Graduate Program 
Meet Anna Hall, Joshua Lovett and Wendy Pei – graduates with Treasury's GRADStart graduate program 
---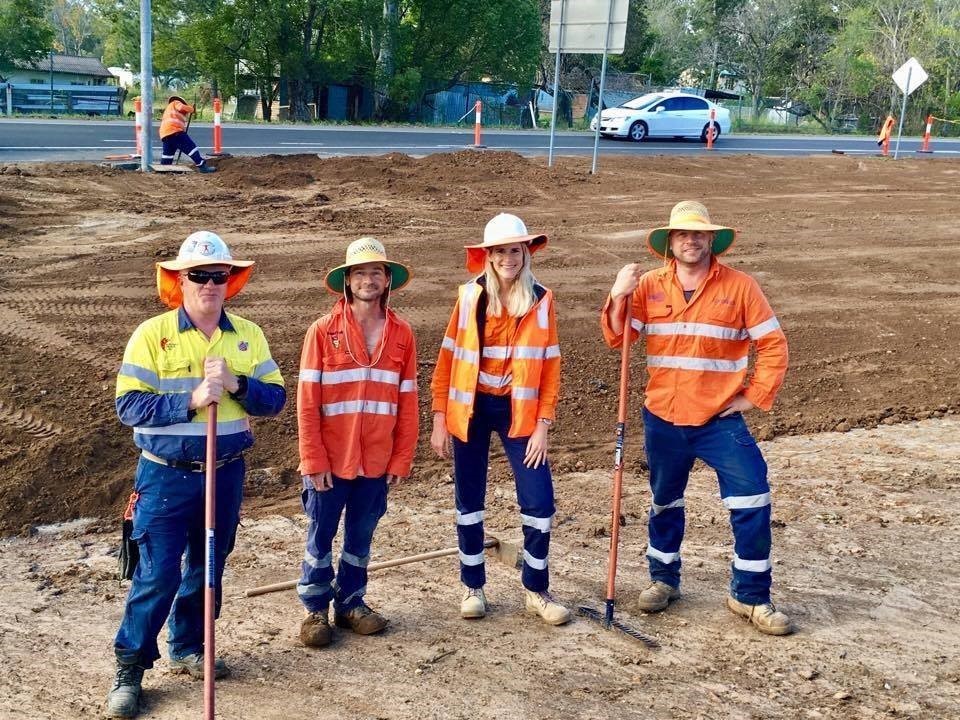 A current graduate with the Department of Transport and Main Roads Program, Jamie is gaining new experiences and benefiting from rotations throughout their time as a Queensland Government graduate. #BeChallenged, #BeHere4Qld
"My time with RoadTek has been both challenging and rewarding.
I'm have been working on quality assurance and management of the upgrade of drainage across various locations in Brisbane. Most sites were delivered at night which meant working out of the ordinary hours.
I have gained vital experience from this rotation and I would highly recommend that other graduates experience working with RoadTek.
My next rotation will be on the Gateway Upgrade North project in the commercial contracts team."
Jamie Leigh Murray, graduate
---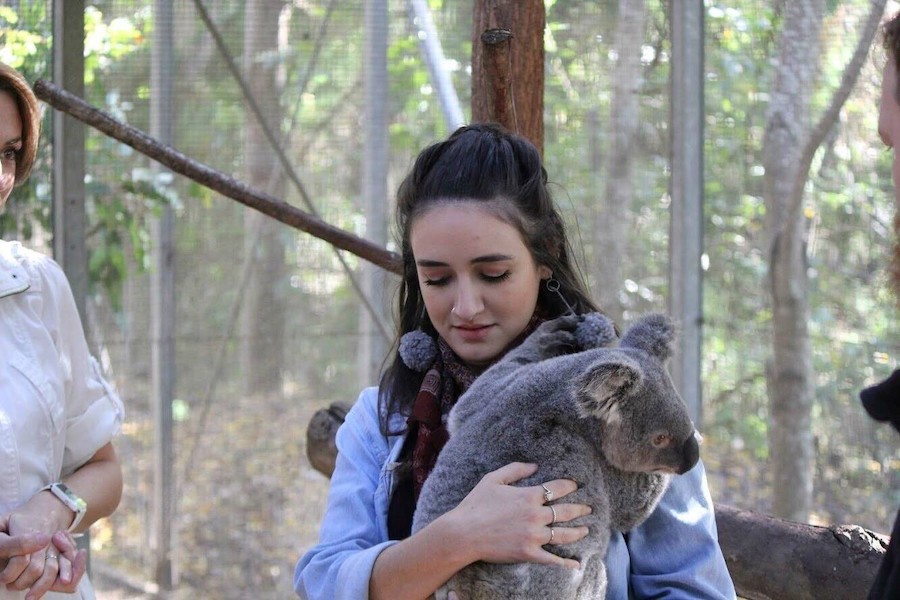 A former participant of the greater graduate program, Ahlia is now a Senior Policy Officer with Department of Environment and Science, and is benefiting from Queensland Government's flexible working. #BeBalanced, #BeChallenged
"I have been able to flourish in my position due to my supportive team. Each member brings their own perspective and a world of experience to solving problems that we face.
At the moment, as well as fulfilling the duties of my policy role, I am working casually in the Moggill operational office where I am able to continue pursuing my interests in reptile husbandry."
Ahlia Karam, 2017 graduate
---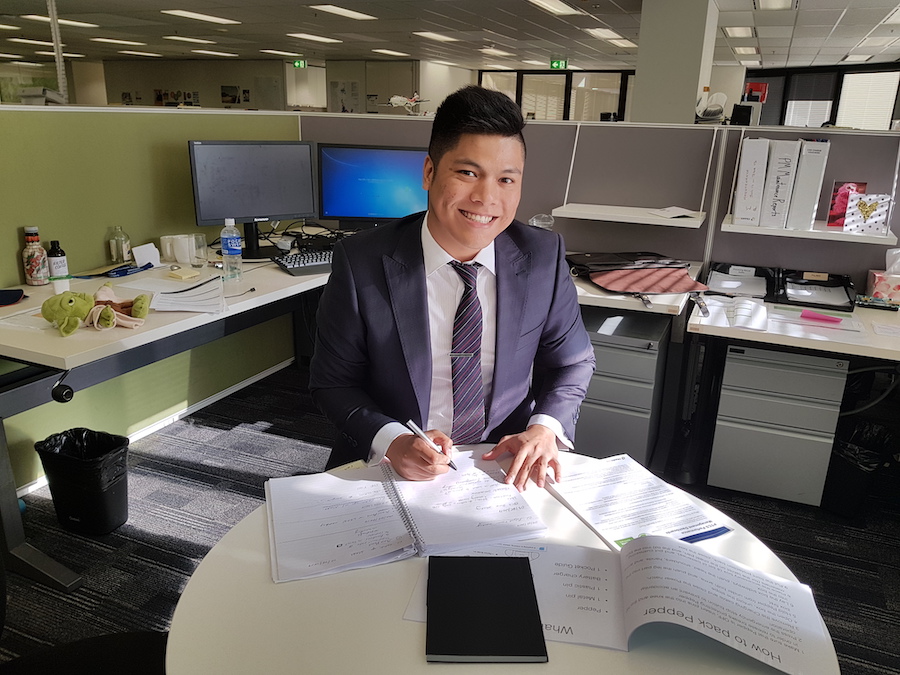 Former 2015 graduate, Joshua has been supported to fast-track his career and is now an Acting Manager with the Department of Transport and Main Roads. #BeChallenged, #BeRewarded
"I've always dreamed of having a career that allows me to shape and mould what is important to me.
Based on my experience, I can honestly say that I've found this in Transport and Main Roads.
As a Queensland Government graduate you will have the opportunity to use your skills and talents and be a key piece in shaping and preparing Queensland for the future."
Joshua Pe Benito, 2015 graduate
How to apply
Queensland Government
---
The Queensland Government graduate portal is now open. This is your one place to connect to hundreds of graduate opportunities across the state.
The graduate portal allows you to register your interest for:
graduate programs
graduate entry-level roles 
student opportunities including cadetships, scholarships, work experience, vacation employment, and industry placements.
Register today by following these steps:
Visit the graduate portal 
Check your eligibility for graduate opportunities 
Register your interest and complete the one page registration form for either graduate programs or student opportunities
Ensure you register by the closing date for each program.
Your registration will remain current until the end of this year and you can update it at any time.
During this time, you will be considered for all opportunities that align with your qualifications. In meantime, stay up to date with the latest graduate and student information.
Like us on Facebook, follow us on LinkedIn or subscribe to our e-alerts.
#BeYou
Queensland Government
---
You will join a workplace where diversity and individuality is valued. We are committed to building an inclusive and diverse workforce that reflects the community we serve — and because it makes the best business sense. This means creating an inclusive culture that promotes the skills and insights of our people irrespective of gender, ethnicity, generation, sexual orientation or disability.
#BeRewarded
Queensland Government
---