Testimonials
Queensland Government
---
Hear from our current grads:
Stephanie DET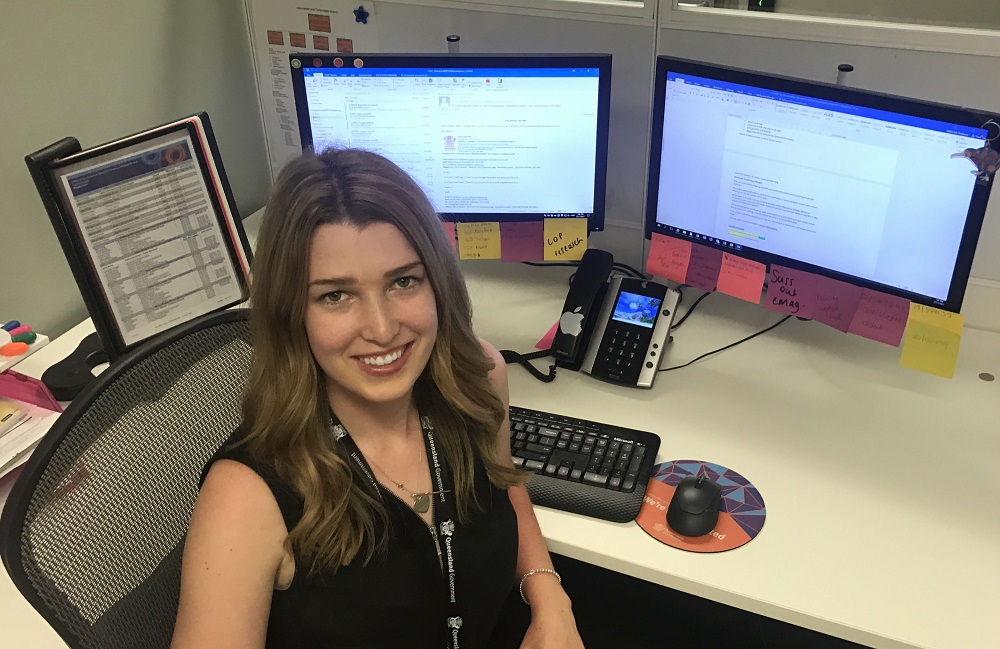 "Applying for the 2017 IT Graduate Program was not an obvious choice for me. Without an IT degree, I was initially unsure if the program would be a good fit. One year into this program, I'm halfway through and so glad that I decided to apply. The training provided so far has increased my skills, experience, knowledge and confidence. It's been great having so much support while starting my career.
As a marketing and communication graduate, my job involves the publicity and promotion of IT initiatives to Queensland state schools, as well as internally within my department. This graduate program has given me the invaluable opportunity to progress a career in my chosen field and work with some of the department's senior executives."
I've been working for Queensland Health Payroll for the past few months as a Data Analyst. I've been creating queries to extract data from the database, and then using the data to create reports for other areas of QHealth Payroll. I've also had the opportunity to create some tools that are used internally by my team which have automated some processes that were once manual.