RACQ's Graduate Program
RACQ
---
Our purpose for the Graduate Program is to develop future leaders. Whether that be a leader of people or a technical leader, our program seeks to provide you with the knowledge, connections and experiences that will help you to shape and launch your career.
Your learning & development journey at RACQ will be an integrated experience over a 24-month period. You will be provided with meaningful on-the-job learning rotations & short stints across various business areas, personal & professional development opportunities, exciting projects to work on, networking opportunities and mentorship.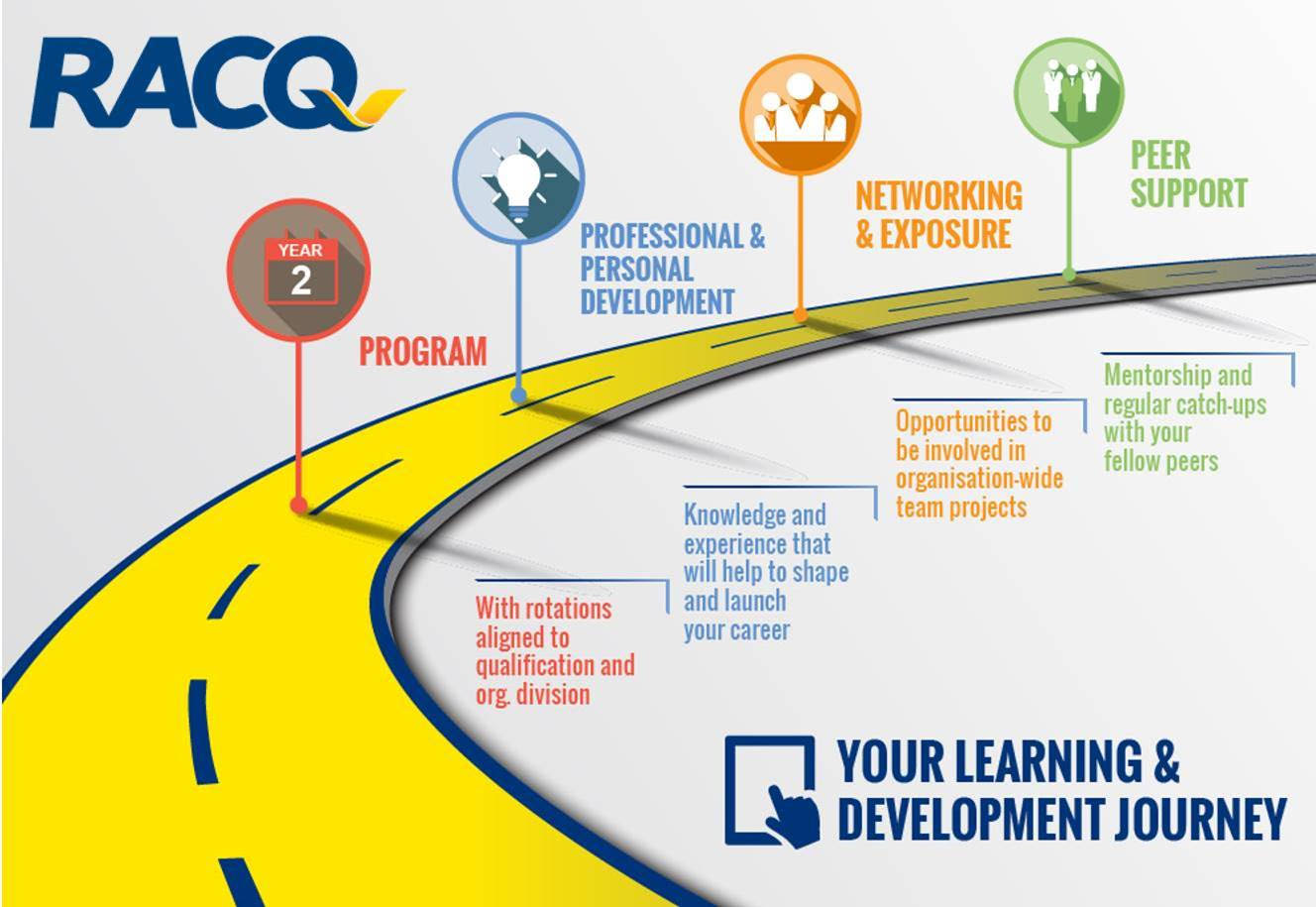 We welcome applications from students in their final year of their degree or who are within a year of completing an undergraduate or postgraduate degree at the time of application.
Please note, applications are only open to Australian or New Zealand citizens or permanent residents.
Our brand-new Program will be launched within Group, Risk and Compliance function and our Insurance Division.
The program will commence February 2020 and be based at RACQ's head office at Eight Mile Plains on Brisbane's Southside. At the end of the fixed-term program, we will work with you to identify available opportunities within the function or across the organisation.
Students who have studied commerce, business and legal degrees are encouraged to apply.