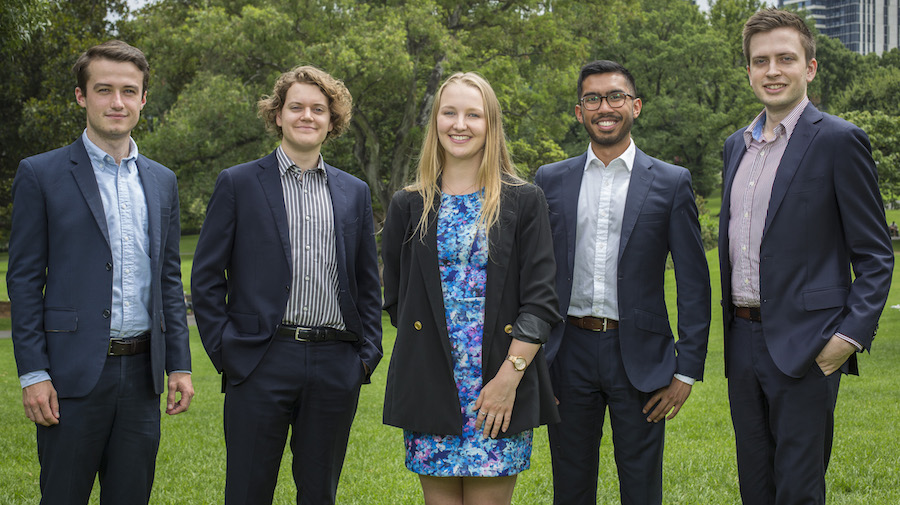 At RACV, we have a powerful organisational vision: to improve the lives of Victorians by addressing their needs in the areas of mobility, home and leisure.
It's why we've spent more than 115 years creating products and solutions that serve people, not bottom lines. And why we're committed to giving value back to our Members in the form of discounts and benefits, and by advocating tirelessly on their behalf.
Now, with 2.2 million Members (and counting), we're Victoria's largest member organisation. It's a position we're incredibly proud of; one we use to effect real change in our industry, alongside our community partners.
Like every one of our Members, our in-house culture is one-of-a-kind, too. It doesn't matter if you're working out of a retail store or resort, our drive school or head office, our approach remains the same: support a positive work-life balance, open up rewarding opportunities whenever possible, and embrace the things that make people unique.
They're values backed by competitive salaries and employee benefits that truly reflect the value we see in each of our 3,000+ team members. And this is your chance to join us.
Our Values & Behaviours - Our Ways of Working
Innovation - Seek to create a better way
Accountability - Own it, see it through
Courage - Challenge yourself and others to grow
One Team - Working together we achieve more
Our community involvement
RACV has supported Victorian communities for more than 115 years. Making a positive and lasting impact in our community has long been a part of our DNA.  We recognise that we have a responsibility and opportunity to take a leadership role in creating social impact. As a member organisation we are uniquely positioned to do so. We are committed to acting responsibility and demonstrating this leadership through the business decisions we make and the actions we take. This commitment to responsible and sustainable business frames everything that we do. We will make decisions that are responsible for today, and sustainable for tomorrow.
We support projects that aim to make all Victorians feel connected and included in their community, feel safer and are more resilient and make Victoria sustainable and liveable for years to come.
RACV matches employee donations to the RACV Community Foundation at a rate of $2 to every $1 donated.
RACV employees get one paid day of leave each calendar year to volunteer at RACV promoted volunteer opportunities including RACV Community Foundation grant recipients. RACV employees also have the ability to get involved with RACV's community partners and events including ANZAC Day and the RACV Australia Day Festival."
---