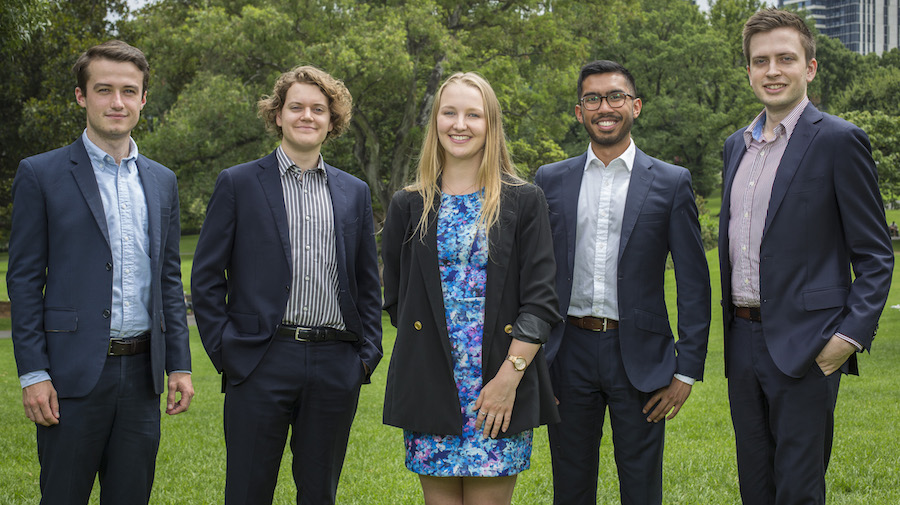 RACV 2019 Graduate Program
RACV
---
Discover the diverse world of RACV and make your mark in an organisation that is owned by and run for the benefit of its members. As a membership organisation serving more than 2.1 million members, RACV is committed to returning benefits to members, by providing great value products, high quality service and representing members' interests. RACV recently moved our headquarters to Bourke Street in the City, with a modern design created through an innovative SmartPlace Project. As a result, we have developed an office space which enables us to be more agile, collaborative and faster to market with products and services, as staff work together in a more inspiring, healthy and sustainable workplace.
Our 18-month generalist program includes 3 x 6 month rotations that provide you with the opportunity to earn recognition in three different business areas and to experience a diverse range of development opportunities. You will be relied upon to manage and contribute to significant and meaningful projects while expanding your skills, challenging yourself and taking momentous steps in building your career.
Why choose a Generalist Program?
As our Graduate Program has a generalist nature, graduates get the opportunity to undertake meaningful work and harness a range of skills as they rotate throughout the organisation. This fosters an attainment of corporate knowledge and professional expertise as graduates work to support and enhance business activities. Not every graduate knows exactly what field or role they want to work in, so having the chance to get directly involved within various departments provides a better understanding on the different ways you can utilise your knowledge and skills in the workplace.
What are we looking for?
At RACV, we understand people have different talents, interests, backgrounds and ultimately different skill levels and knowledge. We look for competencies in our graduates that we believe align with the overall corporate strategy of RACV. If you are determined and willing to go the extra mile, then we want you. 
The competencies we look for are:
Problem Solving / Action Orientation / Authenticity / Influence / Membership Focus / Adaptability / Understanding Self
What we offer
Once you begin the Graduate Program you can expect an in-depth orientation with a business specific induction. You will be provided with on the job training and access to learning & development short courses, be introduced to our network of graduate alumni, and informed about our opportunities for community and volunteering initiatives. Graduates will additionally gain from attractive staff benefits across a range of RACV products and services. 
Our Support
Each of our graduates is provided with a mentor to help guide them with their career and professional development. With your mentor, you will have the opportunity to reflect on professional challenges, prospective opportunities, and gain insight from a seasoned professional with a wealth of experience. 
If you have, or will have, completed a Bachelor Degree or Postgraduate studies by December 2018 and are seeking to pursue a rewarding career, we want to hear from you!
For more information regarding RACV's Graduate Program please visit the careers section of our website.