reecetech Graduate Program
Reece Group
---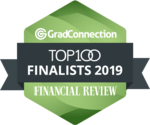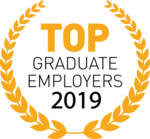 On completion of the Graduate Program, you will have gained a broad exposure to reecetech and all its departments, gained an understanding of the other parts of the business and developed your skills further. You'll have a role within one of the 10 core areas of specialisation.
Here's a breakdown of the program:
As a reecetech Graduate, you'll be immersed in the heart of our business. Your two-year graduate program will involve the first 12 months spending time in departments outside of reecetech, such as the branch network, warehouse, BI as well as rotations through various reecetech departments such as:
Software development
Quality Assurance
Infrastructure
Information Security
Architecture
Web and Mobile Development
Business Analysis
Networking
Service Delivery
Dev Ops
The second 12 months will have you focusing on developing your skills relevant to your position. Your experience will be tailored to suit you and your strengths, and you'll be expected to challenge yourself to learn all aspects of the business in order to set the foundation for a successful career within the reecetech team.