Zaeem – reecetech
Reece Group
---
Name: Zaeem Siddiq
Current Position: Mobile Applications Developer (Previous reecetech Graduate)
Degree & University: Master of Information Technology, Monash University Australia
6:30am
Good morning! After waking up I prepare my breakfast and get ready for the day.
7:30am
I leave my house and travel to the Reece Support Centre.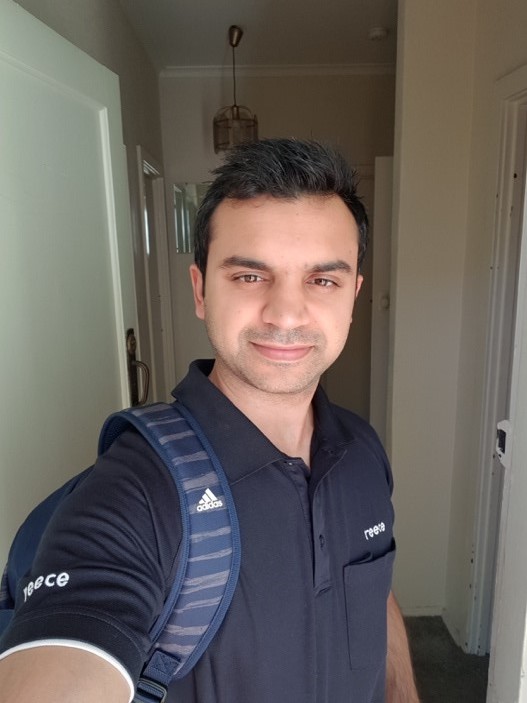 8:00am
After reaching the office, I always have a wonderful welcome from reception.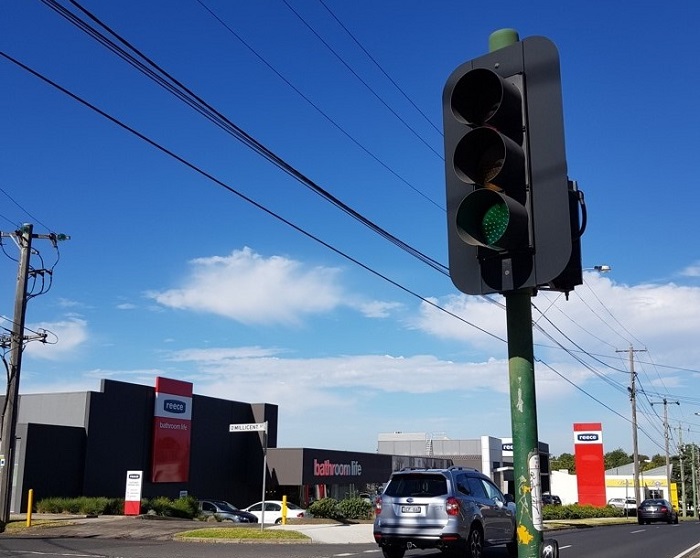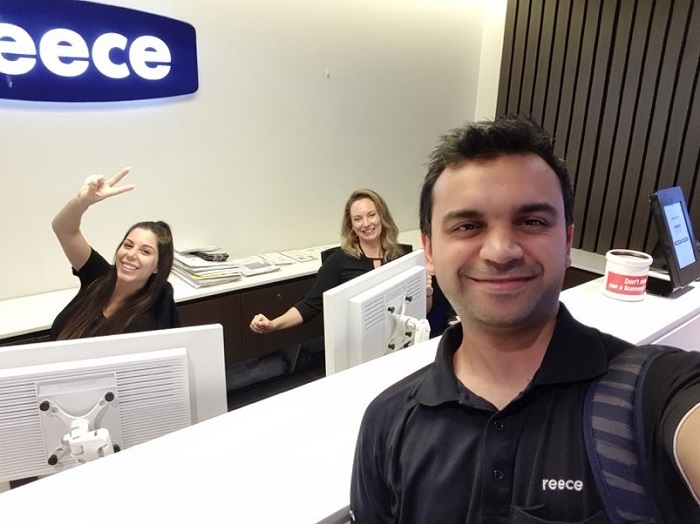 Every morning, before I open the lid of my laptop, I fuel up my body with some caffeine.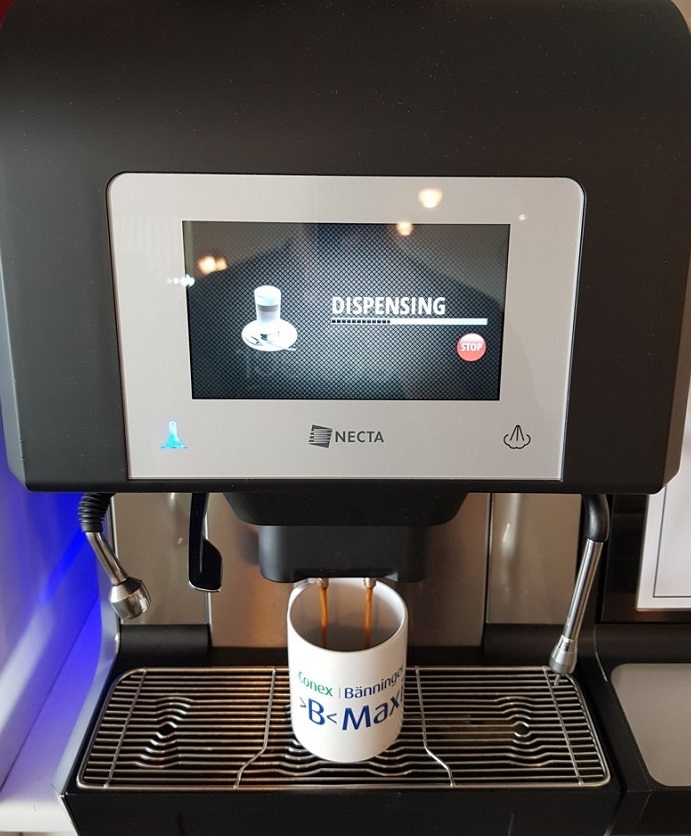 Then I start my work!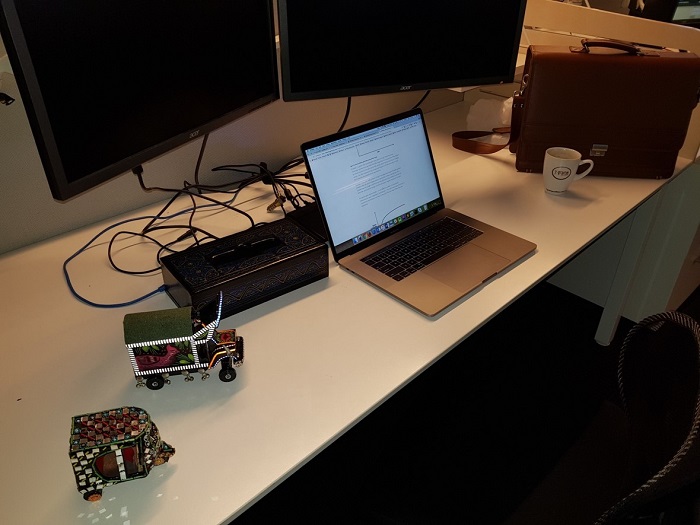 9:00am
Time for our quick 10-minute stand-up meeting where the whole team, along with Digital Marketing team, shares their progress. (Kai says hello as he had joined in from home). Today we discussed about a new project.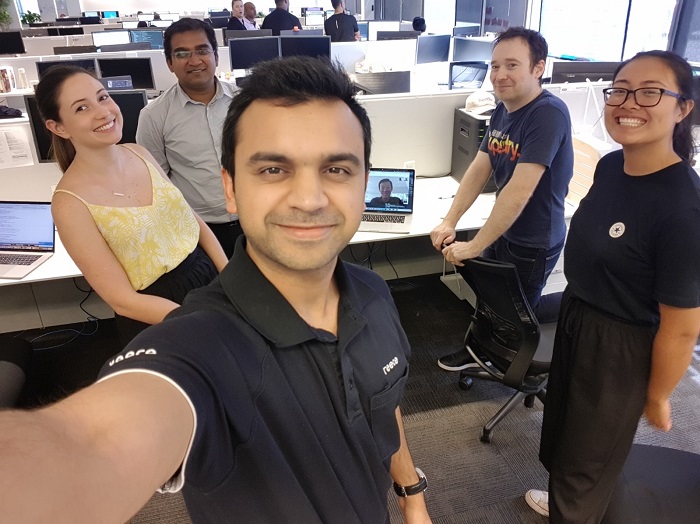 12:00pm
Lunch time! I walk over to the local café for a delicious bagel.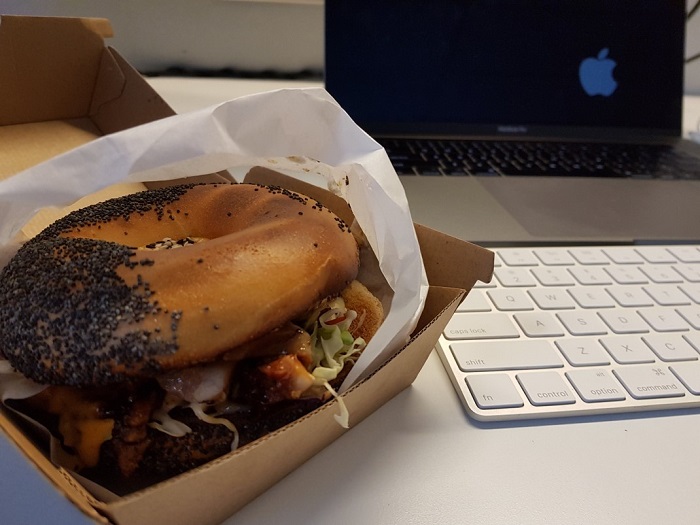 2:00pm
After lunch, it's time for my second coffee of the day where I see my manager and have some casual discussions with him.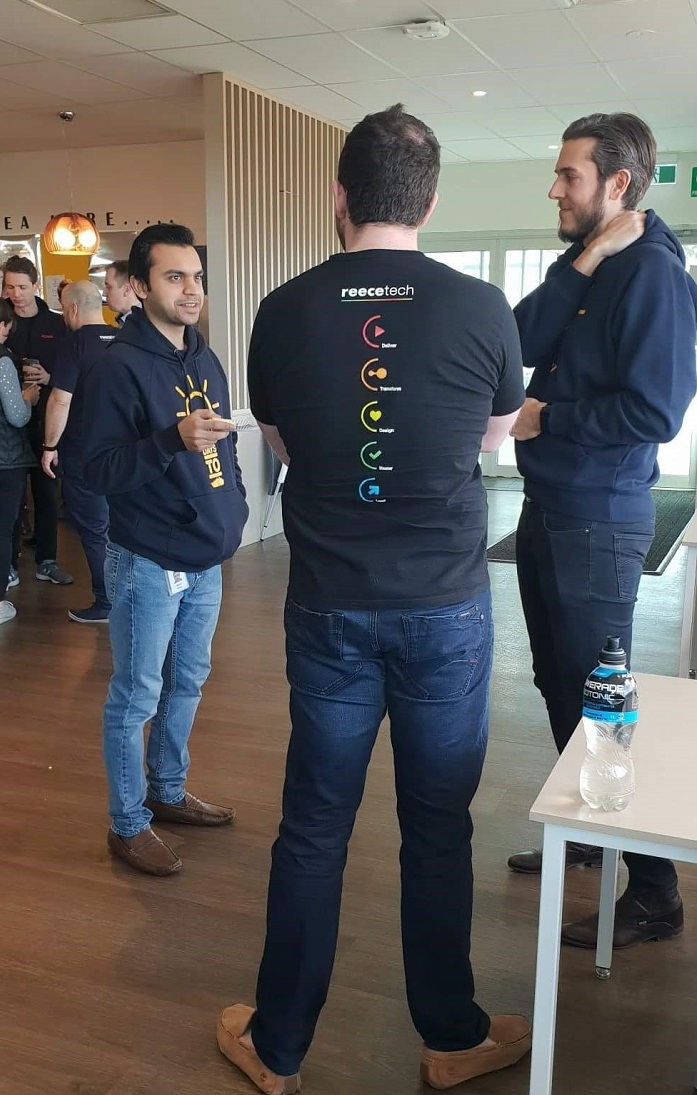 3:00pm
I visit our NDC (National Distribution Centre) today with my team to gather requirements for the new project I was working on earlier today.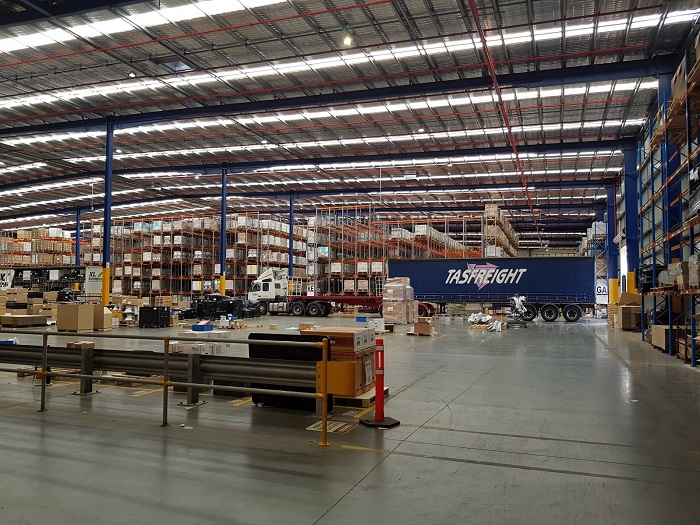 4:00pm
After our trip to the NDC, Lily and I work on a feature in the new mobile app which we discussed in today's stand-up meeting. Usually one of us does the programming while the other keeps an eye for mistakes. This is called pair-programming.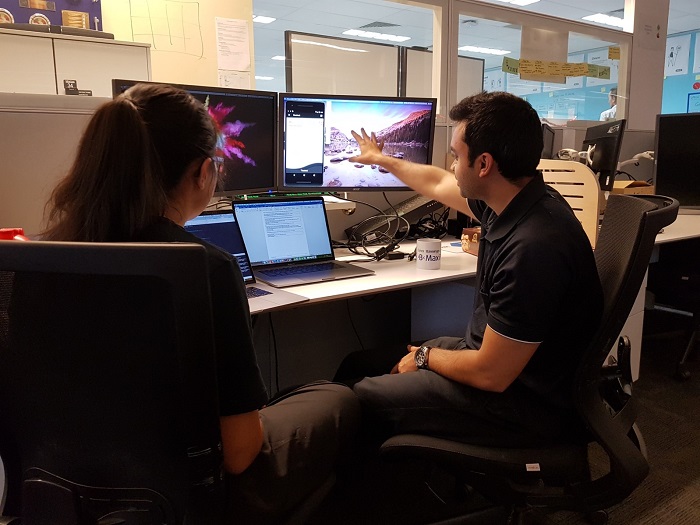 5:00pm
That's all for today! Time to pack up and head to the gym then prepare some egg fried rice with chicken Manchurian!