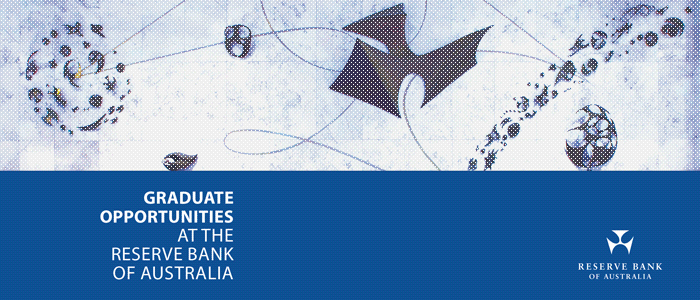 Reserve Bank of Australia Opportunities
Reserve Bank of Australia is currently not accepting applications
Reserve Bank of Australia currently has 0 opportunities.
Select the following options:
The Reserve Bank of Australia's core values – promotion of the public interest, integrity, excellence, intelligent inquiry and respect – guide everything we do. Our people have a genuine interest in promoting the wellbeing of all Australians and are committed to diversity and inclusion. We aim to ensure that all employees are treated with dignity and respect, and that they experience equal opportunity throughout their careers.