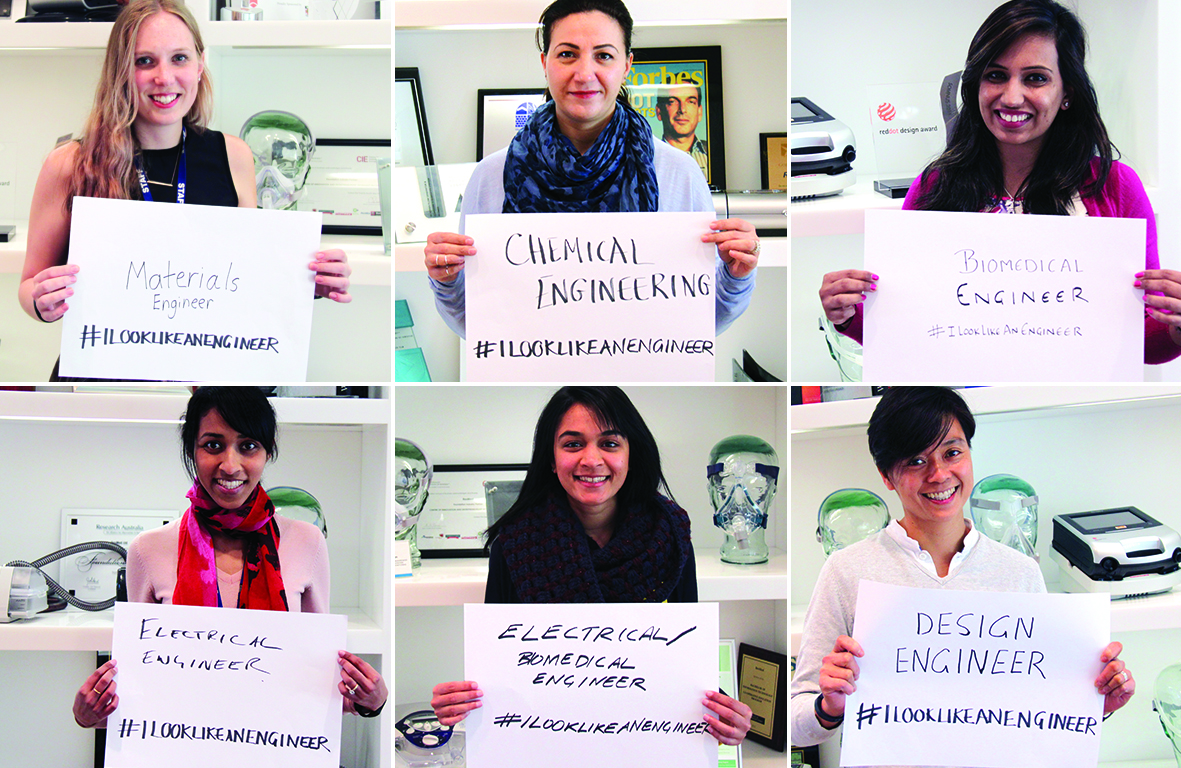 Nicholas Mealey
Mechanical Engineering Graduate- UNSW – 2016 Graduate Program Intake
Tell us about your career at ResMed so far?
As a graduate rotational engineer, my first rotation is in the product marketing department.  With my background in mechanical engineering and biomedical engineering it was an exciting change, which enabled me to learn more about the business aspect of ResMed, and how the technical specifications have to be shaped for the market. The team has been extremely helpful in providing me with an excellent means of furthering my knowledge not only in the business operations but also in future personal development growth.

What makes ResMed special?
ResMed is an amazing company with a diverse range of employees, who all strive towards the same goal of improving the health of 20 million people by 2020. The people actively seek to improve themselves and create a sense of community which has made my entry into the company extremely easy and stress-free.  ResMed allows everyone to speak freely about any issues or potential ideas, and provide a safe, supportive culture. Also the campus at Bella-vista is breath taking which is an added bonus!
I love engineering because…?
I love engineering because provides a challenging work environment where you are able to work through complex problems, and feel that you have accomplished something real by the end of the task, which benefits others.
The best thing about the being a Graduate at ResMed is…?
The working environment is amazing. ResMed focus on improving your personal growth and shaping your career. The graduate program allows you to explore 4 different rotations within the business, enabling an opportunity to try out different positions and develop a comprehensive understanding of the business and a deep understanding of the business. Also the Campus is stunning! 
Hayat Chamtie
Mechanical Engineering Graduate – University of Sydney – 2016 Graduate Program Intake
Tell us about your career at ResMed so far?
Having only started recently, my first rotation is in Applied Research. A career at ResMed involves being challenged and learning something new every day! The journey so far has been exciting and I am definitely looking forward to the days ahead. It is an amazing opportunity to be able to work alongside and learn from the experts here and grow as an engineer.
What makes ResMed special?
Besides the breathtaking campus and the opportunity to be challenged as an engineer, the friendly atmosphere at ResMed is special. Being surrounded by motivation, talent and innovation makes working at ResMed an engaging experience. Also, knowing that the work you do every day is helping to improve lives globally is amazing and  definitely puts a spring in your step as you head to work each morning.
I love engineering because it challenges me to think of innovative solutions to solve real world problems. It also allows me to work on projects with a purpose, alongside experts, as a team to improve as many lives as possible.
The best thing about being a Graduate at ResMed is the opportunity to experience four rotations and build a variety of skill sets that can work together to advance your engineering skills. Everyone here is so supportive and assists you in every way possible, allowing you to grow and learn.