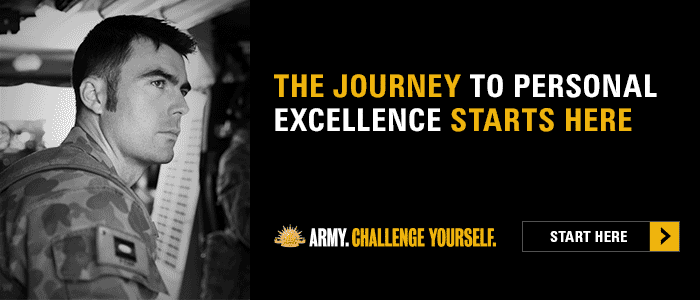 About Us
Royal Military College, Duntroon
---
About our company – what we do
The Australian Army is a versatile and modern team that helps protect our country, our interests and our people both here and overseas. Our core values are built upon courage, initiative, respect and teamwork.
The Royal Military College (RMC) is a dynamic community that nurtures the leaders of tomorrow. The experience you gain at RMC training as an Army Officer will be highly sought after, reinforcing your credentials for life.
All Australians are welcomed into the Army, regardless of gender, ethnic origin or cultural background. From training to employment to promotion opportunities, we are committed to equality for all.
Apply now for graduate opportunities in 2018.