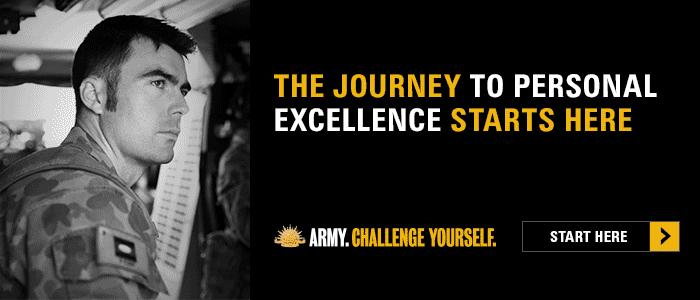 RMC Leadership and Management Scholarships
Royal Military College, Duntroon
---
RMC Leadership and Management  Scholarships
The Royal Military College (RMC) is a dynamic community that nurtures the leaders of tomorrow and is now offering candidates the opportunity to commence fully-paid training at the RMC with a $10,000 scholarship.
RMC Leadership and Management Scholarships provide an opportunity for women and men interested in pursuing a career in the Australian Army to attend one of the world's premier leadership and management colleges, the Royal Military College – Duntroon, in Canberra ACT.
Candidates who demonstrate they have the potential to develop into an outstanding Army Officer could receive one of twelve Scholarships of $10,000. The three RMC Scholarship categories available are:
Leadership and Management Scholarship
Women in Management Scholarship
Indigenous Management Scholarship
Once individuals commence full-time employment with the Australian Army they will receive:
An excellent starting salary of $52k+ (including allowances) within the first six months of training as a Staff Cadet. Upon graduation your salary will increase to $70k+ inclusive of allowances. If applicants have a tertiary qualification their starting salary will be higher.
Subsidised accommodation and meals. If married, moving assistance is provided for off-base accommodation for family members in the Canberra, ACT area.
Free medical and dental.
Ongoing education opportunities, specialist training, career diversity and clear promotion paths.
If you can demonstrate that you have the potential to develop into an outstanding officer, you could be the recipient of a $10,000 Leadership and Management Scholarship. If successful, you'll receive payment on the day of your appointment into the Australian Army. Applying for this scholarship simply requires you to tell us why you would make a great future senior manager, based on a number of criteria. To find out more, call 13 19 01 or visit defencejobs.gov.au/rmc.
Apply now for a 2018 Leadership and Management Scholarship.