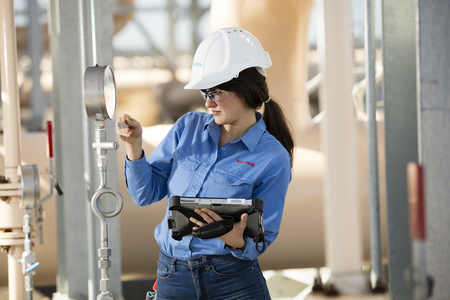 2020/2021 Santos Vacation Program - Technical
Share this job with a friend
Santos Vacation Program 2020/21
Who We Are
A proudly Australian company, Santos is a leading supplier of natural gas, a fuel for the future providing cleaner energy to improve the lives of people in Australia and Asia.
For 65 years, Santos has been working in partnership with local communities, providing jobs and safely and sustainably developing Australia's natural gas resources.
Santos' strategy is centered on five core long-life natural gas and LNG assets (Northern Australia, Queensland and New South Wales, Western Australia, the Cooper Basin, and Papua New Guinea) with the business positioned for growth across the portfolio.
The Vacation Program
Santos offers 12 weeks' vacation employment to engineering and geoscience students who are currently in their penultimate year of undergraduate study.
Offered November through February each year, the program provides students with hands on experience through challenging project work. It gives students the chance to determine their interest in the industry, and Santos an opportunity to assess student potential for the following year's graduate positions.
As a Vacation Student, we give you the opportunity to improve your technical skills and enhance your personal development through hands-on experience and defined and challenging project work. At the conclusion of the program, you will deliver a presentation on your project to various stakeholders within the business and receive structured performance feedback from your Project Leader.
Projects are based in our Adelaide, Brisbane, and Perth locations, some projects require students to visit our site locations during placement. In most cases, students are generally employed into projects in their home locations. In the instance that projects are allocated in an alternate location to the applicant's home location, (often in the Geoscience discipline in particular), Santos will provide appropriate support to those students for the duration of the program in the project location.
WWhat are we looking for?
We are eager to hear from applicants who are willing to strive for high quality results working in a dynamic and challenging environment and be flexible in their work location. Those applicants will be in their penultimate year of one of the following disciplines:
Engineering:
Petroleum
Chemical
Mechanical/Mechatronic
Electrical Data Science
Geoscience:
Petroleum
Geoscience
Geophysics
Geology
The Recruitment Process
We require applicants to be registered online using the link below. Applications will then be reviewed and shortlisted. Our interviews are structured and consistent allowing all candidates the same opportunity to demonstrate the required attributes.
For more information on our vacation and graduate programs visit our website www.santos.com/careers
Applications for the 2020/21 Vacation Program will close on 30 June 2020
26-05-2020
Job type:Internships
Disciplines:

Engineering, Engineering Chemical Processing, Engineering Civil

...

Workrights:

Australian Citizen, Australian Permanent Resident,

...

Locations:

Brisbane, Adelaide, Perth

Closing Date:30th Jun 2020, 7:00 am
Search
Enter an employer or university you want to find in our search bar.