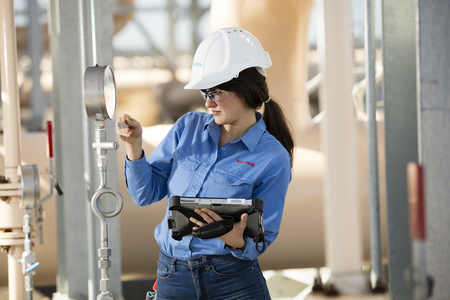 Drilling and Completions Vacation Program
Discover your potential. Join us to build a cleaner future.
About us
A proudly Australian company, Santos is a leading supplier of natural gas, a fuel for the future, providing cleaner energy to improve the lives of people in Australia and Asia.
Our focus is to grow our clean fuels capability for zero-emissions LNG, hydrogen and other products through carbon capture and storage, nature-based offsets, energy efficiency and use of renewables in our operations.
Underpinned by a diverse portfolio of high-quality natural gas, oil and strategic infrastructure assets across Australia, Timor-Leste, Papua New Guinea and North America, Santos continues to deliver long-term value to shareholders.
Recognised for our disciplined, low-cost operating model, Santos is resilient throughout the commodity price cycle.
For more than 65 years, Santos is proud to be working in partnership with local communities, providing Australian jobs and business opportunities, safely and sustainably developing Australia's natural gas resources, and powering Australian industries and households.
We are acting on climate change
In December 2020, Santos committed to and announced a credible pathway to achieve net-zero Scope 1 and 2 emissions by 2040, including new industry-leading emission reduction targets that build on its existing 2025 targets. 
Santos is already working to align our business with Paris Agreement's central goal to limit global temperature rise this century to well below 2 degrees Celsius above pre-industrial levels.
Vacation program 
As part of your Santos journey, you will be coached and mentored in all aspects of the Drilling and Completions function. Typical duties will include:
Risk assessment process during well planning, design and operations. Assist in the development of documentation from risk assessments and verify mitigations, ensuring the close out of actions impacting well design and operations.
Understand and assist the review of contracts relevant to drilling and/or completions operations. Aid with technical support to project or service specific contracting strategies.
Preparation of material selection (metallurgy), PSL level and pressure rating specification of wellheads and Christmas trees. 
Calculate suitability of equipment for planned well conditions and confirm it meets the DCMP wellheads standards. 
Support the selection of casing and tubing setting depths, select material specification and connection type for casing and tubing. 
Calculate casing and tubing design loads for whole of life well conditions to satisfy the safety factors in the DCMP standards. 
Assist with providing engineering support to OCRs and Operations Superintendent as required during drilling and/or completion operations.
Participate in technical and DCMP gate reviews as required to ensure projects are delivered on schedule.
We are currently recruiting Engineering students to join our Vacation program.
Core to your success
To be successful in this position you will have a bachelor's degree in engineering (Chemical, Mechanical or Petroleum preferred but other disciplines considered) and have a keen interest in a career in Drilling & Completions. You be a high performing individual with excellent communication skills and the ability collaborate and work effectively with others. 
Recruitment process
It begins with you telling us your ambitions, passions and what drives you to achieve success. We are interested in learning about where you have been and where you want to go.
We require all applicants to register online. We carefully consider every application. If we feel you may be a good fit, we want to meet you. Interviews form an important part of the recruitment process and are structured and consistent, providing each candidate an opportunity to demonstrate the required qualities and attributes to succeed as a graduate.
The legal right to work in Australia is a requirement of this position. 
14-07-2022
Job type:Internships
Disciplines:

Engineering Chemical Processing, Engineering Mechanical, Engineering

...

Work rights:

Australian Working Visa, Australian Student

...

Locations:

Brisbane, Adelaide, Regional

...

Program duration

12 weeks

POSITION START DATE

Nov 2022 (approx)

accepts international

Yes

Closing Date:12th Aug 2022, 7:00 am
Search
Enter an employer or university you want to find in our search bar.