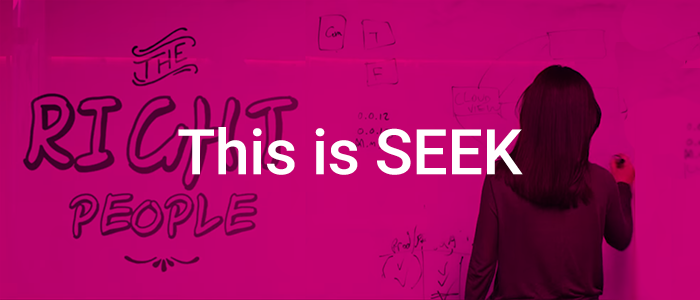 SEEK in a snapshot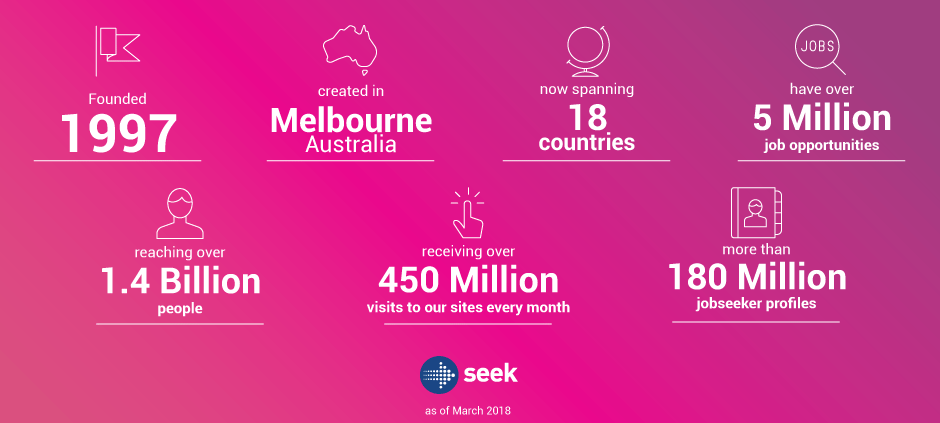 SEEK is a diverse group of companies that have a unified purpose to help people live more fulfilling and productive working lives and help organisations succeed.
SEEK is listed on the Australian Securities Exchange where it is a top 60 company employing over 6,000 people and with a market capitalisation close to AU $7billion.
SEEK is the global leader in the creation and operation of online employment markets. SEEK makes a positive contribution to people's lives through connecting more people to relevant job opportunities using its marketplace scale and technology to build radically more efficient and effective employment marketplaces.
SEEK owns leading job boards in Australia, New Zealand, China, Brazil, Mexico, Africa and across South East Asia and has exposure to 4 billion people and relationships with over 700,000 hirers and 150 million candidates. SEEK has the largest market capitalisation of any job board in the world.
Core to delivering on SEEK's purpose is Education. SEEK's education businesses are focused on helping working adults achieve their career aspirations via online learning and providing independent education and career insights.
A cornerstone of SEEK's growth since its inception has been the passion of its people, its award-winning culture and our people's strong commitment to the SEEK values. SEEK provides a culture of excellence and acceptance and celebrates the diversity of employees that contribute to the success of its organisation.
Our Purpose and Beliefs:
Here at SEEK we pride ourselves on being a little different.
Our Purpose is to help people live more fulfilling working lives and help organisations succeed.
And we apply a set of beliefs in everything we do. These are specific to the way we do things here at SEEK and you might think of these as our secret recipe for success.
Our Beliefs are:
Having a positive impact on society
Focussing on business fundamentals and customer outcomes rather than short term financials
Always striving, challenging and remaining productively paranoid
Doing the right thing for SEEK, not what is popular or easy
Doing the right amount of thinking upfront
Persevering through obstacles to get it done
Creating a community where individuals feel valued
If there's one thing we know to be true, it's that we'd be nothing without our people. To achieve our Purpose, we need to create a community of talented, diverse individuals who really know their stuff.
Like what you hear? Come work with us, we'd love to have you!