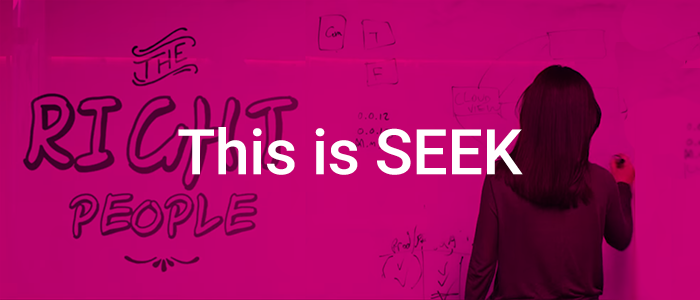 Eligibility and Applications
SEEK
---
A little bit about you…
You'll be in your final year of study or have recently completed an undergraduate or postgraduate degree in computer science, software engineering or information technology with a programming major OR you have graduated within two years of applying with discipline-related experience
Working rights – You hold a graduate temporary working visa, an Australian permanent residency status, you are an Australian citizen or you are a New Zealand citizen who resides in Australia
Ready to move to Melbourne (If you're not already here) 
You'll demonstrate a commitment and curiosity to your craft outside of your studies
Please share anything else to demonstrate how you stand out or have made a difference either through work experience, volunteer work or anything else you feel worth sharing with us
Applications close 15th April 2018, with the Graduate Program commencing in February 2019.
Apply Now 
If you have any questions regarding your application please email [email protected].
Here at SEEK we pride ourselves on harbouring a flexible and inclusive working environment. Should you require any specific support or adjustments throughout the recruitment process and beyond, please advise us and we will be happy to assist.
Please note, we will respond to all applicants within approximately a week of the closing date.