Our Graduate Program
Sharp & Carter
---
The goal of our Sharp & Carter Graduate Programs is to train and develop the next generation of university graduates through to becoming a Recruitment Consultant professional. We provide an extensive training program and hands-on learning experience with a fully dedicated learning & development team. We offer paid opportunities in both our internship program and our full-time graduate positions.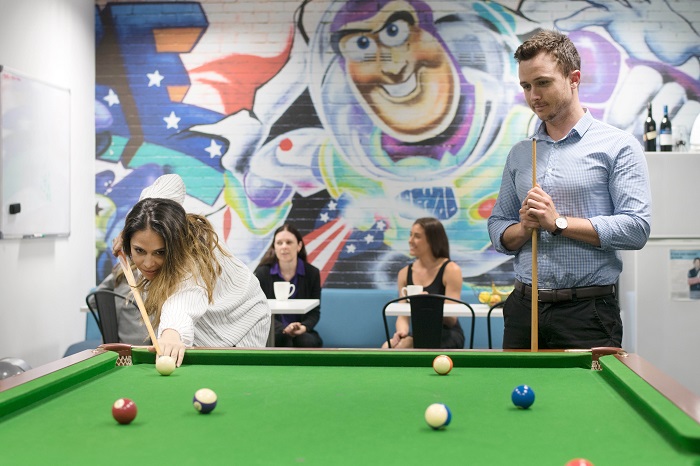 Sharp & Carter aims to provide generosity to our staff with care, trust and progression in developing their career. The way we go about recruitment makes all the difference, and makes us a breath of fresh air in our industry. Recruitment Consultants at Sharp & Carter are the intermediary between organisations wishing to recruit (the client) and the individual seeking a career move (the candidate). We work together with organisations to build strong relationships in order to gain a better understanding of their recruitment needs, requirements and ultimately help people make their next correct career choice.
Our culture at Sharp & Carter is second to none. The mission of our culture is to ensure we provide an industry leading work life balance to our staff. It is about creating and maintaining a supportive and healthy work environment, which will enable us to have balance between work and personal responsibilities and thus strengthen employee loyalty and productivity.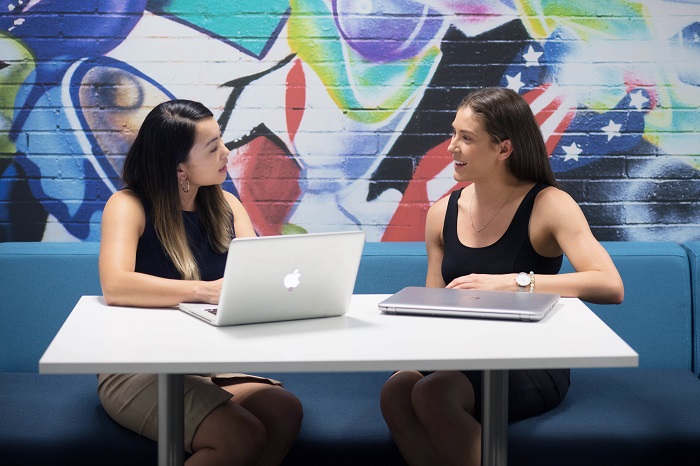 Some great examples of how we maintain a work life balance and reward our staff is by:
Annual trips (Scuba Diving the Great Barrier Reef in Cairns 2017, skiing in Queenstown 2016, Bali 2015)
Weekly complimentary personal training sessions & yoga classes
Day off on your birthday
Break out room (pool table, table tennis, beverage fridge)
Sharp & Carter Sporting Teams (AFL 9's, Futsal, Basketball)
Work from home
Social Events (Friday night drinks, Family night etc.)
Workshops on Emotional Intelligence, Mindfulness and Positive psychology
Providing weekly breakfast, coffee & tea facilities
Team divisions group activities (lunches, activities, golf, networking corporate events & more)
Your Role
Recruiting & Consulting
Managing own portfolio of recruiting assignments via advertised, database or search methodologies
Candidate management including interviewing, registering and maintaining qualified junior to mid-level candidates
Advertising vacancies by drafting and placing adverts in a range of media
Briefing the candidate about the responsibilities, salary and benefits of a job in question
Preparing CVs and correspondence to forward to clients regarding of suitable applicants
Informing candidates about the results of their interviews
Negotiating pay and salary rates and finalising arrangements between client and candidates
Offering advice to both clients and candidates on pay rates, training and career progression
Using sales, business development, marketing techniques and networking to attract business from client companies
Arranging and facilitating Client Meetings
Broader Business Responsibilities
Development of business plans in line with company plans and input to annual budgeting/ business planning process
Initiate new marketing ideas / company events
Client presentations, client pitches and input into PSA proposals
Cost control
Quality control – resumes, database(JobAdder), assignment management, working in agreed quality systems and procedures
Reviewing recruitment policies to ensure effectiveness of selection techniques and recruitment programmes
Performance Evaluation
Individual results – actual performance vs budget (on a monthly, quarterly and annual basis)
Advertising – number of client paid advertisements
New Business Development – number of new clients brought into the business
Administration – completing various administrative tasks accurately and on time (e.g., registering of candidates,  database integrity, placement invoices, sick leave form, annual leave forms etc.)
Key Selection Criteria
Experience, knowledge, skills and cultural fit
As a suitable candidate, you will have:
Strong interpersonal communication and people skills
Exceptional written and verbal communication skills
Strong team based work ethic
Responsive and solutions focused
A resilient and independent capacity to thrive on the challenge of change
Ability to build rapport with people quickly
Demonstrated ability to maintain confidential information