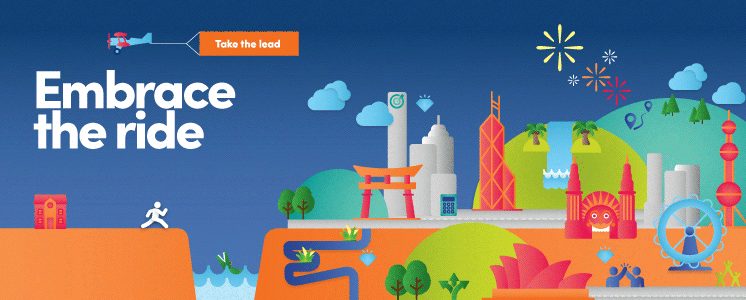 2021 Co-operative Program – Assurance and Advisory
Are you ready to embrace the ride? Well you're in the right place! For Co-operative students joining ShineWing Australia, you create your own pathway. At ShineWing Australia you'll enjoy a whole new world of thinking, culture and experiences, matched with total support and guidance. If you're looking to work one-on-one with some of the best in the business and assist clients across a range of markets and industries, Co-operative program is for you.
About us
ShineWing Australia is a progressive advisory and accounting firm with an 80-year history in Australia. For graduates and students, ShineWing Australia represents a chance to take the lead and create opportunities for our clients and our people.

In Australia, we operate in Melbourne, Sydney and Brisbane, with over 270 people and 31 Partners nationally. Taking the lead, ShineWing Australia joined the rapidly growing ShineWing International Network, one of the world's leading organisations of independently owned and managed advisory and accounting firms. With access to a global network and a team of over 10,000 professionals, 450+ Partners, in 57+ offices, across 14 countries and regions, we work together to open doors to opportunity in Australia, Asia and across the world.
Working at ShineWing Australia definitely has its perks! We have been recognised as a Graduate and Intern Employer of choice in 2017, 2018, 2019 and 2020, as compiled by the Australian Association of Graduate Employers (AAGE) and the Australian Financial Review.
Why join our team?
Kick start your career and be part of our Assurance and Advisory (Audit) division
Join a firm that is growing and open to change and disruption in today's economy
We believe in building meaningful relationships from the moment we first connect
Upon commencing, you will have a buddy to show you the ropes!
What we're looking for?
You're passionate about making a difference and opening doors to new opportunities
You're energetic about putting knowledge into practice
You're unique, one of a kind, and bring a different perspective – we value diversity of thought and a growth mindset.
You're authentic, empathetic and a team-player who thrives in a collaborative environment
You're a penultimate year student with a degree in Commerce, Business (majoring in Accounting) or with a dual degree in Arts, IT, Economics, Science, Law or Engineering.
Applicants must be a citizen of, or hold permanent residency in, Australia or New Zealand.
Take the lead and start your career with us. Embrace the ride of change from student to professional. Join a growing international firm that will open doors to growth and opportunities where you can make your own journey and love your work.
Hear our Graduates share what it's like to take the lead and start your career with us in the video below:
24-08-2020
Job type:Cadetships
Disciplines:

Accounting, Business and Commerce, Law

Work rights:

Australian Citizen, Australian Permanent Resident,

...

Locations:
Closing Date:4th Oct 2020, 1:59 pm
Search
Enter an employer or university you want to find in our search bar.