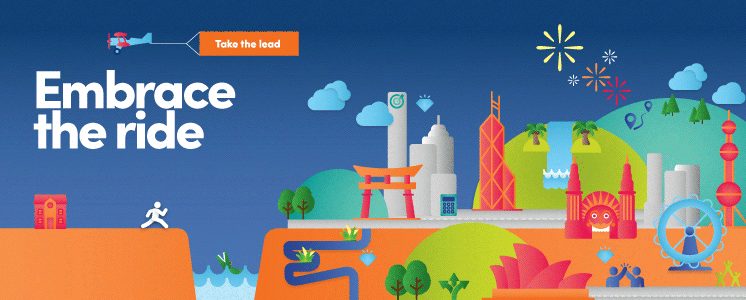 2021 Graduate Program – Assurance and Advisory (Audit)
Are you ready to embrace the ride? Well you're in the right place! For graduates joining ShineWing Australia, you create your own pathway. At ShineWing Australia you'll enjoy a whole new world of thinking, culture and experiences, matched with total support and guidance. If you're looking to work one-on-one with some of the best in the business and assist clients across a range of markets and industries, our Graduate Program is for you. 
About Us
ShineWing Australia is a progressive advisory and accounting firm with an 80-year history in Australia. For graduates and students, ShineWing Australia represents a chance to take the lead and create opportunities for our clients and our people. 
In Australia, we operate in Melbourne, Sydney and Brisbane, with over 250 people and 36 Partners nationally. Taking the lead, ShineWing Australia joined the rapidly growing ShineWing International Network, one of the world's leading organisations of independently owned and managed advisory and accounting firms. With access to a global network and a team of over 10,000 professionals, 300+ Partners, in 57+ offices, across 14 countries and regions, we work together to open doors to opportunity in Australia, Asia and across the world.
We have been recognised as a Graduate and Intern Employer of choice in 2017, 2018 and 2019, as compiled by the Australian Association of Graduate Employers (AAGE) and the Australian Financial Review. We understand what it means to support our people and above all, our values underpin how we work together to deliver our core purpose.
Your opportunity
We're looking for final year students or recent graduates with a degree in Commerce, Business (majoring in Accounting) or with a dual degree in Arts, IT, Economics, Science, Law or Engineering to join our Assurance and Advisory division in Sydney. Our Assurance and Advisory Division's core services are traditional external audit and internal audit services, with an IT advisory offering.
This team gets the opportunity to work on a broad range of clients and industries; and have the opportunity to work with and learn from different Partners, Managers and team members. For our Graduates this means the opportunity to work across all streams and select a specialisation once they have depth of experience. Often based at our client's site, our Graduates will see firsthand what it means to run a business.
If you're looking to work one-on-one with some of the best in the business and assist clients across a range of markets and industries, this program is for you.
Why join our team?
We believe in building meaningful relationships with our graduates from the moment we first connect.
Join a firm that is growing and open to change and disruption in today's economy
Upon commencing, you will have a buddy to show you the ropes!
Your CA is our CA – we've got this! We provide a range of support including financial assistance, study material, mentors and study leave
Not travelled before? We have amazing secondment opportunities interstate and overseas
Click here to learn more about our Graduate Program!
30-10-2020
Job type:Graduate Jobs
Disciplines:

Accounting, Business and Commerce, Law

Work rights:

Australian Citizen, Australian Permanent Resident,

...

Locations:
Closing Date:22nd Nov 2020, 12:59 pm
Search
Enter an employer or university you want to find in our search bar.