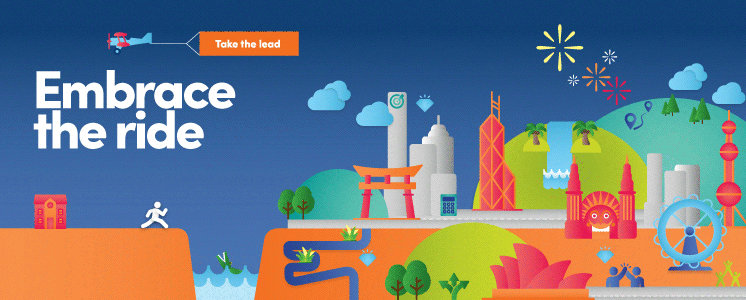 Top 10 reasons to work with us.
ShineWing Australia
---

1. We are one of the most favoured Graduate and Student employers in the industry (we've got the awards to prove it!)
We are proud to be in the Australian Financial Review's Top 100 Graduate Employers 2019 and the Australian Association of Graduate Employers (AAGE) Top 100 Graduate Employers 2020. We have also ranked in the top six for three years in a row for the AAGE Top 100 Intern Programs. It is fantastic to be recognised for providing positive experiences for our Graduates, Vacationers and Co-operative students.
2. The world is your workplace.
At ShineWing Australia our clients operate across the globe and for our people this means constant opportunities to work across borders. Immerse yourself in new ways of doing business, build a network of contacts and enjoy new cultures. Then, when the time is right, you may also like to consider a secondment. Sounds good right? Did we mention you get paid as well?
3. Take the lead and create your own pathway.
Our firm's purpose and network is unique. Building a career at ShineWing Australia will see you join a hardworking and friendly team that values creating opportunities for our people and our clients. Create your own individual story and become a part of ours.
4. Your CA is our CA.
Getting through your CA can be tough. We've all been there and we feel your pain, which is why we're there for you. We provide a range of assistance including in-house sessions, financial assistance, study support materials, study leave and even mentors who have recently completed their CA.
5. Our values underpin our purpose.
Our values are at the very heart of our firm and guide the way we interact within our firm and the manner in which we interact and engage with you. We pride ourselves on having a supportive and approachable culture which promotes having-a-go and celebrating success. Our people are our strength.
6. You won't be invisible to clients.
Client contact can be equal parts exciting and scary. Our philosophy is to introduce our Graduates, Co-operatives and Vacationers to clients from the start. It's great for your confidence and growth and it's much more interesting than sitting in the background churning out reports. Of course, we'll give you all the guidance you need to blow their socks off.
7. Cultural diversity is a part of who we are.
Our people come from many different walks of life and cultural backgrounds. Australian, New Zealander, Indian, South African, Chinese, Russian, German, Malaysian, Macedonian, Vietnamese, Dutch just to name a few. We thrive with this diversity. With this international mind-set, it is not surprising that we are part of one of the largest Asian and global networks with a presence in over 14 countries and regions.
8. You'll have all the time you need.
This is real life, so there will be times when you need to work extra hours to deliver for our clients. But we give you those hours back in quieter periods through a benefit we call 'matched time'.
9. We give you more holidays.
We're not sure who came up with the idea but we guess they love long weekends too! Each year we provide two additional paid days off for all of our people to enjoy. Did you know that short breaks can in fact boost productivity?
10. We believe good coffee makes you smarter.
This is why we chose a CBD location in all three cities; all with a ridiculous number of great cafés within a five-minute walk. Non-coffee drinkers fear not! We've noticed that fresh fruit seems to have the same positive effect on cognitive powers and provide fresh fruit daily.
---