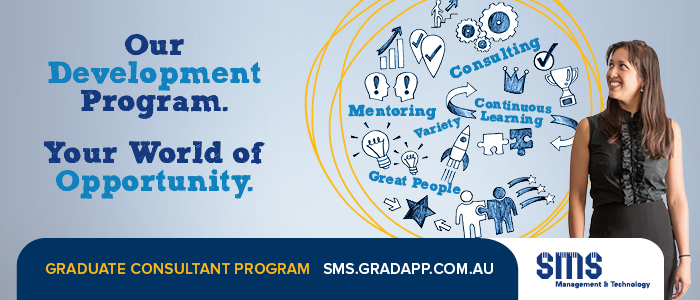 Our Development Program
SMS
---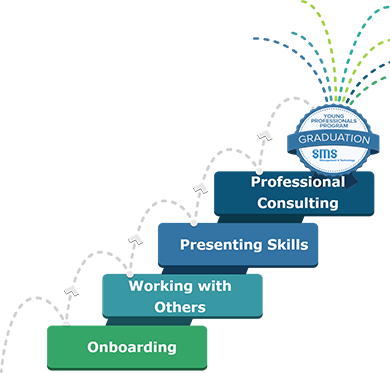 SMS Young Professionals Program is unlike many programs out there, our aim is to get you out and working on a client project soon after your career journey begins. When you join SMS, you'll work as a consultant from day one within a supportive professional community. Over 18 months, you will be exposed to projects and industry groups that are of interest to you and you'll learn from your Practice Leader and other consultants who are passionate about what they do.
Professional Development
Your 18-month 'Young Professionals Program' will begin with a graduate specific induction and training program, during which you will learn about our company and the work we do, meet plenty of new people and hear about what it takes to be a consultant. Over the course of your Young Professionals Program we will provide you with a range of learning opportunities that equip you with the formal, technical and soft skills required to be an outstanding consultant.
However it is the focused on-the-job learning and exposure to a variety of industries and clients you'll get with us that will take your career to the next level. Your role as a consultant will naturally expose you to a variety of technologies and industries, as well as teams across all areas of the business. Of course you won't be expected to know your job inside-out from your first day. You'll have a Practice Leader, a Mentor and plenty of other professionals who will be there to support you over the long term