Accounting Internship 2022
Position:
The host company is looking for an Accounting Internship.
The types of tasks you will complete on a daily basis may include:
Ledger Entry and Book-keeping
Prepare Income and Expenditure Reports, Prepare Profit and Loss Statements and Trial Balances
Business Activity Statements & Tax reports
Accounts Payable and Accounts Receivable
Bank Reconciliations and Petty Cash Reconciliations
Payroll Preparation
Tax returns for individuals, partnerships, companies, trusts, superannuation etc.
Internship Features
3 months of unpaid internship in a reputed company
Supervised work experience with a training plan
Performance appraisals, reference letter and certificate of work experience
Job placement assistance after internship
Compliance with Fair Work Australia's guidelines
Satisfaction Guarantee
Challenging, meaningful, and relevant job duties
If you don't find the work experience beneficial, we will find a replacement internship.
**A reasonable fee of $1,750 + GST is charged only once the placement is confirmed**
4,000+ graduates placed in 1,500+ reputed Australian and multinational companies since 2007 and most of them are leading a successful careers now
Want to start your career? Why wait? Apply Now!
If you are interested in this opportunity please send your resume to "[email protected] or directly apply to this vacancy.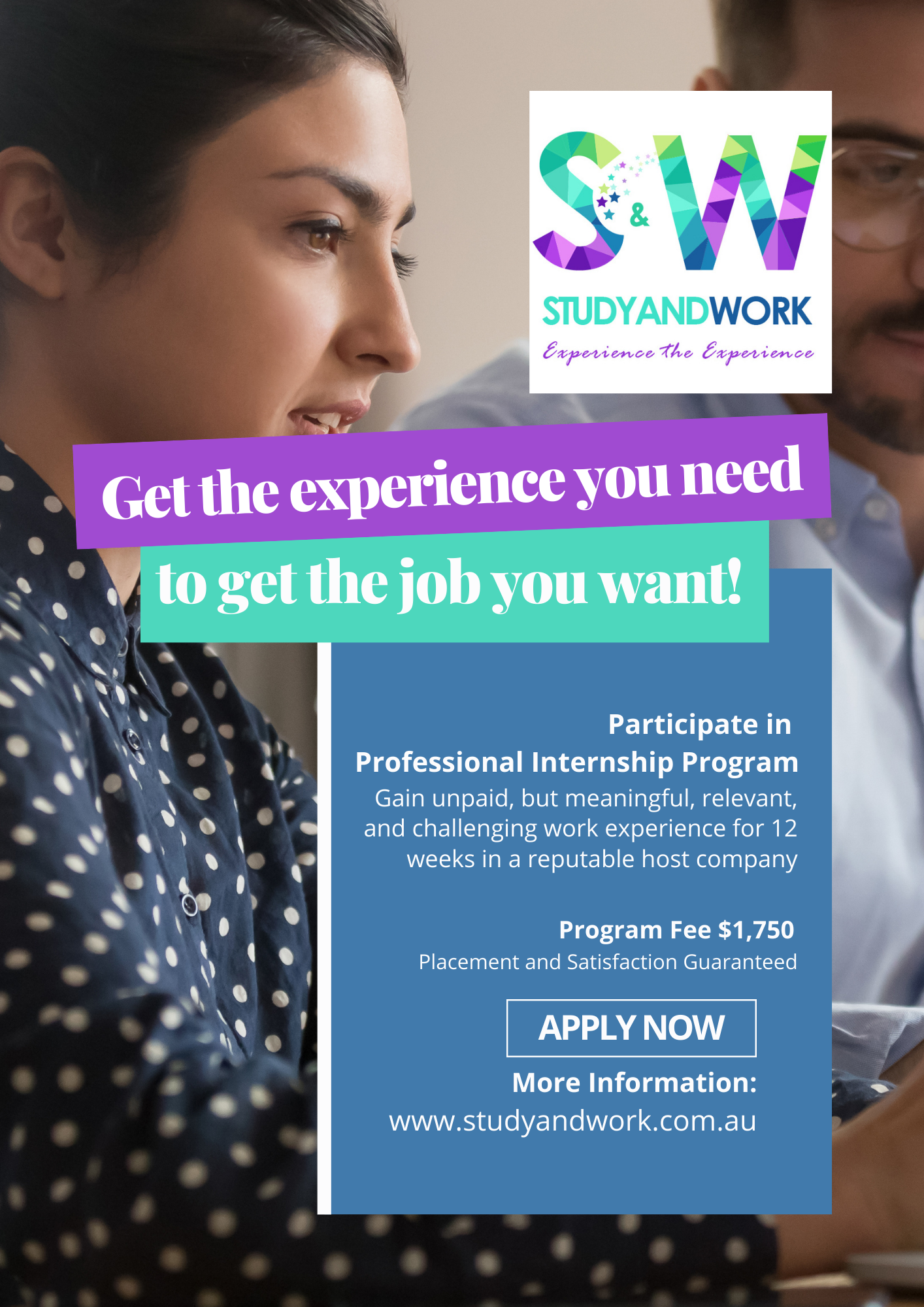 03-08-2022
Job type:Internships
Disciplines:
Work rights:

Australian Working Visa, Australian Student

...

Locations:
Closing Date:28th Aug 2022, 1:59 pm
Search
Enter an employer or university you want to find in our search bar.