Graduate Program Question and Answers
Sydney Water
---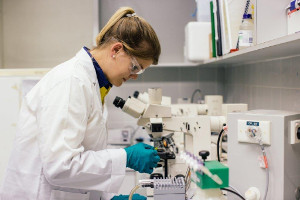 Q. Why do people choose to work for Sydney Water?
People who work for Sydney Water are proud to make a real difference to the lives of the customers and communities they serve.
A career in Sydney Water means you can take on varied, unique and challenging roles for an organisation that has a proven track record and a plan for the future.
Q. Do I need to be an Australian or New Zealand citizen or hold permanent residency to apply?
A. Yes, at the time of application you need to either be an Australian or New Zealand Citizen or hold permanent residency.
Q. How many graduates will you recruit this year?
A. We generally recruit 10-20 graduates each year.
Q. Where are these positions based?
A. Sydney Water is responsible for an area of operation as far north as Brooklyn, West to Mount Victoria and South to Gerroa. As a graduate you must be willing to travel within our area of operations. Sydney Water's Head Office is based at Parramatta, Sydney.
Q. Does Sydney Water assist successful interstate applicants with travel and relocation?
A. The applicant will need to arrange their own travel to attend any interview process or assessment centre. Relocation assistance will be assessed on a case-by-case basis.
Q. Will the graduate salary be competitive?
A. Yes. We have completed many surveys of our salaries and conditions and have found that our salary is equal to or above industry average. We have a work environment that values work life balance and flexible working hours. This is just one of the many benefits that are available to our staff.
Q. When do applications close for Sydney Water Graduate Program?
A. Applications closes 16 March
Q. What is the recruitment process?
Online application and screening
Successful applicants will then have a video screening
Successful applicants will then be invited to an assessment centre and panel interview in June 2020 (1/2 day session)
Successful applicants will then complete a pre-employment back ground check June – July 2020
If successful, an offer will be made – July 2020