Diversity & Inclusion
Transdev
---
Transdev is at the heart of keeping communities moving. We connect families, friends, and future generations where they live, work and play. We help to move communities around daily in ways that reduce the impact on our environment. Transdev endeavours to promote diversity by employing people who reflect the communities that we serve.
Diversity and Inclusion is paramount in delivering our business objectives by building an innovative culture by attracting, engaging and retaining skilled, diverse employees who improve business capability and performance.
Our commitment to Diversity & Inclusion is further displayed by our long term goals of
50% appointment of females into our workforce by 2021
40% appointment of younger candidates under 35 years of age by 2021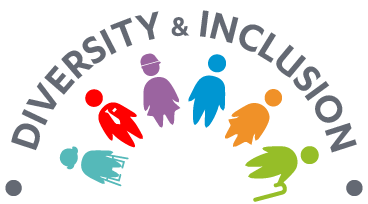 What we do
The Transdev Diversity and Inclusion policy promotes the recruitment and attainment of diverse gender identities, impairments and abilities, ages, languages, ethnicities, cultural backgrounds, sexual orientations, religious beliefs, political beliefs, trade union activities, parental and family responsibilities and social backgrounds.
To ensure we support our diverse workforce we have created Diversity Councils within each of our ten businesses across Australasia. Our Diversity Council's are a way to ensure we provide an environment where everyone can thrive and value what makes each of us different.
We aspire to be an organisation where inclusion and diversity is simply part of who we are, the way we work, and how we do business.
Gender
We are committed to ensuring that everyone enjoys the same opportunities and rewards at Transdev, regardless of gender. To ensure we meet our goal of 50% appointment of women by 2021 we must have an infrastructure to support this. The following policies ensure everyone in the Transdev business can be supported equally:
Pay equity
Gender bias and discrimination
Parental leave
Domestic and family violence
---