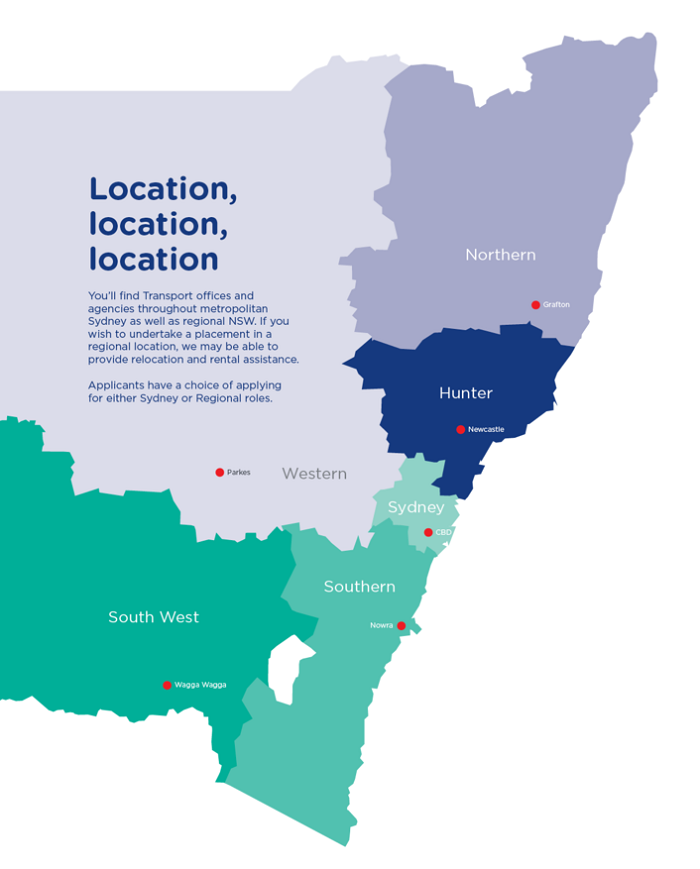 Why join us?
Transport for NSW
---
Transport for NSW employs more than 25,000 people from all walks of life and in all sorts of roles. We're committed to a diverse, inclusive and flexible workforce which reflects the community and our customers.
Here are seven reasons why we think you should choose a career in Transport.
Diverse opportunities in a variety of agencies including Sydney Trains, NSW TrainLink, Sydney Metro and the State Transit Authority.
Career development in the form of structured training and on-the-job development.
Diverse projects that impact the community and make NSW a better place to live, work and visit.
Flexible working arrangements that move with you and your changing needs.
Access to mentors and buddy support for as long as you need it.
The Young Professionals Network (YPN) offers unique networking opportunities at forums and events.
Competitive remuneration package.