Light Rail Network, Canberra
Turner & Townsend
---
Attracting people, business and investment.
The Australian Capital Territory (ACT) government is embarking on the Canberra light rail project.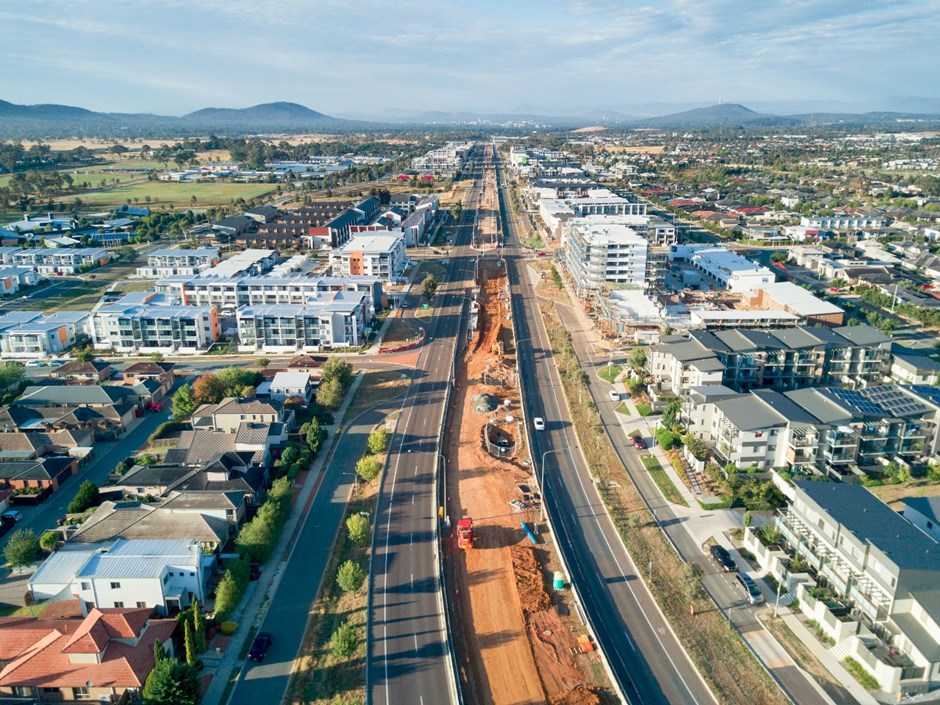 Date started: 2014
Completion date: Ongoing
Client's requirements
The first stage of this is a 12 kilometre service along one of Canberra's busiest and fastest growing corridors from the city centre to the developing suburbs of Gungahlin and construction is already underway. Stage two will be the city to Woden corridor as the next stage in the development of the network.
The new light rail network will transform Canberra city and surrounds by providing high quality, reliable and convenient public transport that will attract people, business and investment. Canberra Light Rail will encourage smarter land-use and create a transport system that puts people first and caters for the needs of the ever-expanding city into the future.
Stage one of the new light rail network is being delivered through a Public Private Partnership (PPP) model of design, construct, finance, maintain and operate. The concession period is 20 years.
6 minute intervals during peak hour
207 total capacity of the vehicle passengers
+3,500 new jobs supported
Our contribution
Turner & Townsend has been engaged in both a cost and commercial management and project management capacity. Initially this involved the formulation of detailed cost estimates to support the project's business case. It then evolved to include the service of interface management for the utilities and constructability and procurement advice for stages one and two.
We were responsible for providing a constructability report detailing key implementation strategies, value engineering and resource requirements in advance of the main PPP works. This report was required as part of the EIS. The proposed construction staging is also critical in developing a traffic and transport management strategy to minimise impact on Canberra during the construction of the Light Rail.
The role requires the preparation of a constructability report and associated staging plans so that the public private partnership contractor and key stakeholders can understand the scope, complexity and traffic management requirements of the project. This report will also inform the preparation of the EIS.
We have recently been appointed on stage two for cost planning for the final business case following a public tender process. Our role on stage two includes options appraisals and specialist advice to support risk modelling.