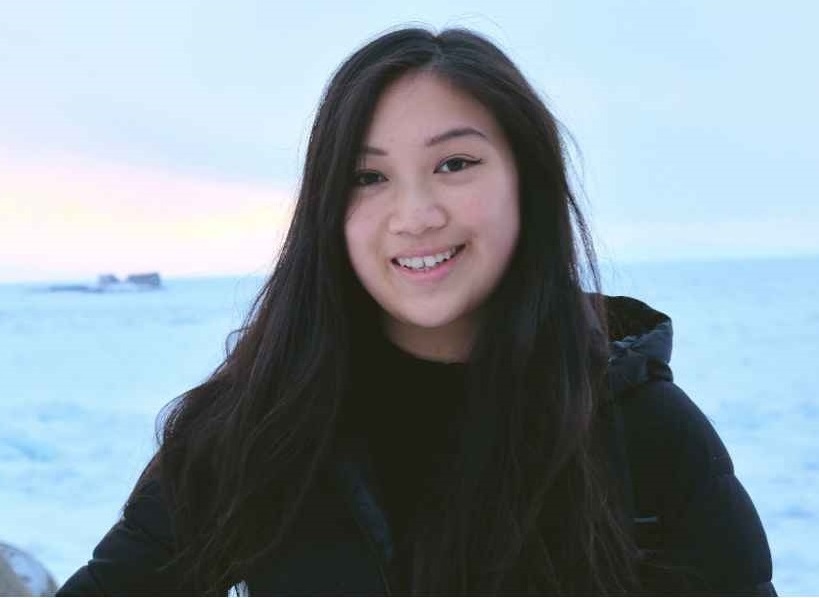 Meet Rachel from Sydney
Rachel talks to us about her internship and the non-standard days in corporate client solutions.
by Rachel, Summer Intern, Sydney  - 2018
What are you studying at university and how did your studies prepare you for your internship?
I'm currently studying for a Bachelor of Commerce degree, majoring in Accounting and Commercial Law. Thanks to this, I have some basic knowledge of finance. It made it a bit easier for me to understand some of the financial terms used!
What is the most exciting part of your internship?
Every day is exciting because I'm learning or experiencing something new. As an intern, you get a lot of exposure and a chance to work on various different projects. For me, one of the best moments so far was presenting my intern project and seeing how far I'd come in such a short period of time.
What happens in a typical workday?
I work in corporate client solutions where there really isn't a typical work day. The daily tasks are dependent on what deals we're currently working on. So I could be asked to attend a client meeting or to create content for a discussion paper.
How does your team support one another day to day?
Teamwork is key. People are constantly checking in with other members of the team to discuss progress, ask for advice or get some clarification.
Was your internship experience what you expected?
The internship was actually far better than I expected, particularly given that I come from a non-finance background. I thought this could potentially place me at a disadvantage, but my team was extremely supportive. They always took the time to answer my questions and gave me some tips based on their own experiences in financial services.
The work was as challenging as I expected it to be, although I was surprised by the extent to which the team involved me in discussions and client meetings. It was also very clear that UBS values their interns as we had regular check-ins to discuss our thoughts on the program and any areas we wanted to continue developing.
Can you tell us about one accomplishment during your internship?
The biggest piece of work I did was my intern project, which involved conceptualizing, modelling and presenting a capital transaction. UBS likes to make the project practical rather than hypothetical, which was great for increasing my knowledge. Ultimately, my final presentation was something I never would have believed I was capable of. It was a great feeling knowing that my team was planning on actually taking the proposed deal forward!
---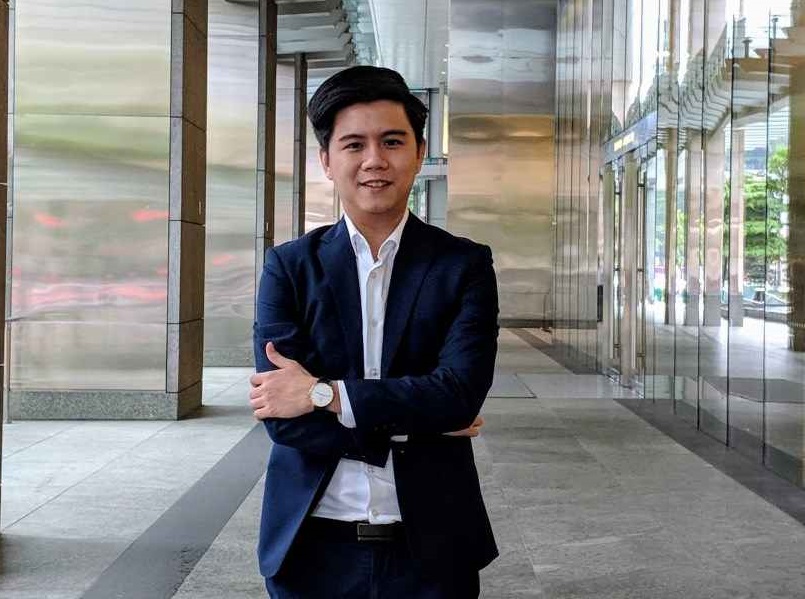 Meet Justin from Singapore
He chats about his time in the Graduate Talent Program (GTP). 
by Justin, Wealth Management, Singapore 2019
Hello Justin. How has your journey here been so far?
 It's been great learning the ropes! As a Global Wealth Management (GWM) graduate trainee, I get to interact with client advisors and product specialists on the job. There were also trainings that gathered all graduate trainees from the Asia Pacific (APAC) countries to learn from (and network with) the senior management. I felt honored, especially when these experts took time off to speak to fresh graduates like me!
How has the team played a role in your development?
 My first rotation in GWM has given me an opportunity to work on a project with people of all ranks. As the main point of contact for this project, I've learnt so much about collaboration and project management. At the same time, I get to observe how client advisors make use of tools to advise their clients and the methodology they adopt to calculate risks.
Any challenges you've had to face so far?
 I've had my share of challenges because dealing with markets is time-sensitive. It can be a little intense! However, I think that these moments are the perfect opportunities for learning.
Is the culture here what you expected?
 Definitely! During my interview, it was emphasized that there are plenty of opportunities for employee growth. The word that kept coming up was "development". It really showed me that the firm was serious about growing its employees. I can't complain about the rest of the warm, open and collaborative culture here either!
What kind of advice would you give to the new class of graduates?
 Stay open to new opportunities! Over time, there are plenty of chances to connect and learn about the firm. Even if you feel you aren't ready, there's always guidance and support around. At the end of the day, you'll want to complete the program feeling accomplished. As for making connections, my tip is to put some lunch appointments and coffee sessions with senior colleagues in your calendar!
---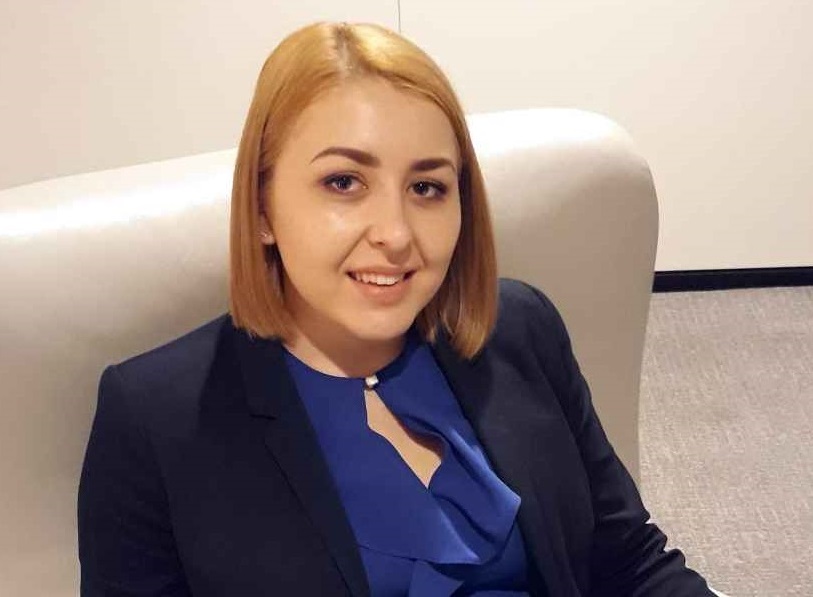 Meet Ana from Technology in London
From our Spring Week event, to intern, to graduate. Ana talks to us about working with the techies. 
by Ana, Technology graduate, London 18 Dec 2018
From Spring Week, to intern to graduate trainee. Recent UK graduate Ana tells us about her already extensive experience here (and why she stuck with us).
So Ana, can you tell us about your career journey with us so far?
I started my journey at UBS in 2015, when I attended the Spring Week (a program for first-year university students in the UK). I had the chance to work-shadow a technology graduate, giving me a feel of what it would be like to work here. On the last day, I was made an offer to return as an intern the following summer.
During my internship, I had a great time working on a variety of projects. And by the end of the summer, I had an offer to join the Graduate Talent Program (GTP)! I joined the following summer as a GTP in Group Technology. Since then I have completed a couple of rotations and I'm now in the Identity Management Security team as a project manager.
Why did you want to stick with UBS?
The culture, work environment and people played the major role. To succeed in the first years of your career, you need extensive training, approachable colleagues, a supportive line manager, learning opportunities, experience in different teams, a mentor to guide you and a welcoming work environment. I discovered UBS offered me all this!
What's been the highlight so far?
In your first year as a graduate, almost everything feels like a new high because you embark on such a steep learning curve. But one highlight stands out; I worked on an EU General Data Protection Regulation (GDPR) project to ensure our compliance with the new rules. I stepped into the project manager role and got to apply my knowledge in practice, delivering a project with multiple dependencies and challenges. Through learning-by-doing, I've grown more than I could have imagined. Being able to contribute towards such a big deliverable is definitely the high of my career so far.
Any advice you could offer the new class of graduates?
Enjoy it as much as possible because the time on the program goes by quickly!
Make the most of the trainings, the events, the learning curve and the opportunity to rotate in different teams. As GTPs, we're given unique chances and we should learn to embrace the opportunities that arise because they may not come again.
Learn as much as possible - this program sets the foundation for your career and the more we learn, the better prepared we are for future roles.
---