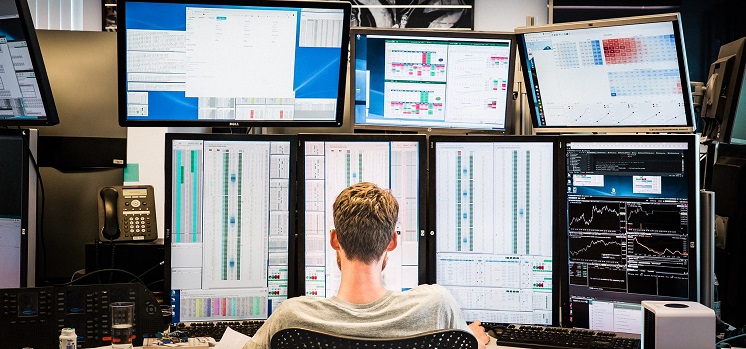 Graduate Trader Program 2022
Who we are:
VivCourt is a global trading business that measures its success in a radically different way. By ensuring your development and happiness, our profits grow, and in addition to paying you a personal bonus, you and the business can donate ever-increasing amounts to the social sector. In the last three years, we have generated close to $20,000,000 of charitable money.
You will be supported to:
Undergo our ten-week Grad Training Program covering: finance theory; practical trading knowledge; and programming. The program requires no prior experience in finance or trading
Become a vital part on one of our trading desks
Analyse data to improve our current trading strategies
Research new trading opportunities
Benefits include:
Competitive market salary with the potential for generous trading/finance industry level bonus
At least $20,000 per year in social sector bonuses that you donate to the charity of your choice
Flat company structure with great potential for your personal growth and development
Work in an energetic and supportive team-based environment, weekend company trip and much more
Four weeks annual leave, increasing to five weeks after two years of employment, and six weeks after four years of employment
SKILLS AND REQUIREMENTS
Essential skills include:
Strong quantitative skills
Passion for learning
Excellent logical reasoning and strong performance under pressure
Critical thinking and eye for detail
Eagerness to work within a team
Desirable skills include:
Proficiency with Excel
Basic coding ability (e.g., Python, R, MATLAB, Spark, or SQL)
Familiarity with data science
Essential requirement:
Only Australian permanent residents and citizens are able to be considered for the role
Provide a resume, cover letter and university transcript
HOW WE DO WHAT WE DO
We have replaced the shareholder with a charitable trust. Our metric for success is employee satisfaction, and how much we can donate to the social sector. Profit is a by-product of our business rather than the goal. By focusing on the growth and development of our employees, we create the best possible work environment, ensuring a company where success and profits are sustainable, leading to a business that can act according to its conscience and a purpose greater than itself.
18-10-2021
Job type:Graduate Jobs
Disciplines:

Computer Science, Engineering, Mathematics

Work rights:

Australian Permanent Resident, New Zealand

...

Locations:

Salary

110,000 + 30,000 After first year

VACANCIES

5

POSITION START DATE

Jan 2022 (approx)

Program Duration

3 Months

Remote Friendly

Blended

Closing Date:1st Nov 2021, 12:59 pm
Search
Enter an employer or university you want to find in our search bar.