Taking Our Social Responsibility Seriously
VMware
---
Social contribution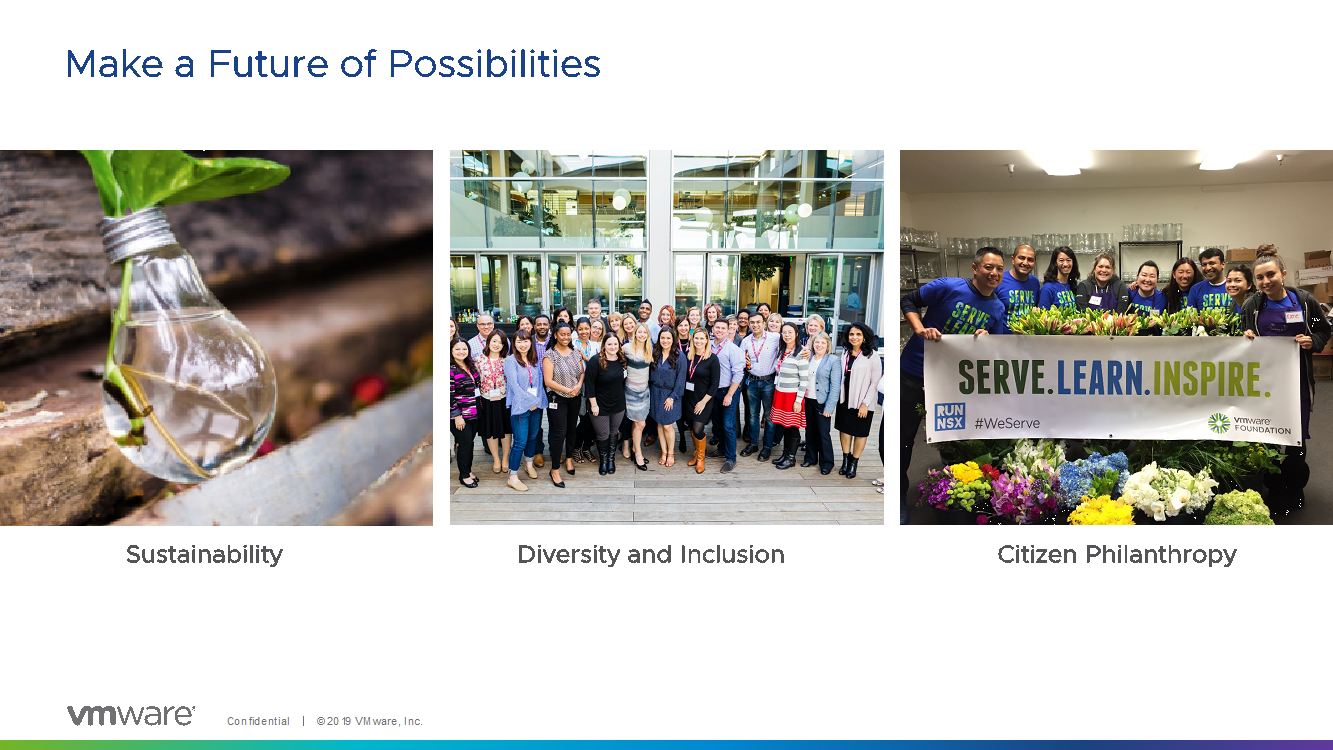 VMware is committed to investing in programs to expand the community of female and diverse talent in technology.
Among other things, this means it has signed the Tech Inclusion Pledge, joined the Employers for Pay Equity Consortium and taken part in the Corporate Equality Index (which rates workplace on LGBTQI equality).
There is also a VMware Foundation. Its mission is to amplify the contributions of VMware people to their causes of choice and inspire the Citizen Philanthropist in every team member.
It's ingrained in our business from our global CEO down because people matter. Locally in Australia, we demonstrate this in a range of ways. For example, we've partnered with the Black Dog Institute to run a hackathon to raise awareness for mental health; we've raised money for a range of causes close to our employees' hearts; we've invited groups of refugees into our office and helped with their resumes and LinkedIn profiles to aid them in their job seeking efforts.
As a company, we celebrate significant dates on the calendar like International Women's Day, Harmony Day and PRIDE month.
We also make sure we give back to the community we live in. We do this through our service learning program, which is based on volunteering. Our teams have helped with OzHarvest, wildlife parks, initiatives to help the homeless, and building schools for kids in disadvantaged communities, to name a few. We get 40 hours of work time every year to do this – and if we reach our 40 hours, the company will grant us a cash donation to give to our charity of choice.
While we're talking about charity donations, anything we personally donate to charity, VMware will match. Last year, more than 20,000 VMware people supported 8,484 nonprofits in 96 countries.
---