Weir Minerals Graduate Programs
Today, 9,000 people across the globe will walk through the doors at Weir Minerals – ready to start their day at the most admired engineering business in our market. We are market leaders in providing trusted technology and unrivalled service to enhance our customers' operations in more than 70 countries across the globe.
Everyone at Weir, regardless of where they work, believes in our key values. They guide everything we do and how we do it. If you are considering a positi…
View more
Engineering Chemical Processing
and 2 others
Hires applicants with degrees in
Engineering Chemical Processing
Embark on your career with Weir Minerals through our graduate program!
Today, 9,000 people across the globe will walk through the doors at Weir Minerals – ready to start their day at the most admired engineering business in our market. We are market leaders in providing trusted technology and unrivalled service to enhance our customers' operations in more than 70 countries across the globe.
Everyone at Weir, regardless of where they work, believes in our key values. They guide everything we do and how we do it. If you are considering a position at Weir, it is important that you share our values.
Thinking Safety First
We have prioritised a zero harm workplace to ensure all of our employees return home safely at the end of the day.
Delighting Your Customers
Our team go above and beyond, because performance and reliability are what matters most to our customers.
Doing the Right Thing
To each other, our customers and the world we live in – doing the right thing means everything to us.
Aiming High
We are inspired to be adaptive and ambitious in staying one step ahead focusing on the future.
Respecting Each Other
We believe in fairness and transparency. We focus on people, recognize individual contribution and encourage our employees to be themselves.
Our Culture - We Work This Way:
We always seek to improve and innovate.
We care for, challenge and encourage each other.
We're passionately, authentically ourselves.
We work together to enhance our global communities.
We speak up and take ownership for our shared success.
We can't wait.
About Our Graduate Program
Our comprehensive two-year graduate development program (GDP) includes in-depth training, four to eight placements across different areas of the business, a formalised mentorship program, competitive remuneration and access to online development courses and on-the-job training.
Flexibility
We recognise everyone has different strengths and areas of interest. That's why our GDP has been designed with flexibility in mind. We want to encourage you to explore areas of the business you may not familiar with to ensure you are reaching your full potential. But equally, we respect your passions and personal career goals. That's why we work with you to develop a flexible program that stretches your capabilities whilst also respecting your preferred areas of specialty.
Mentors
Key to the success of our GDP is our mentorship program. All of our graduates are assigned a mentor – hand-picked to provide the support, guidance and assistance you need to make the most of your employment opportunity. This support extends for another year beyond graduation to assist your career development.
Monique Yap, Graduate Engineer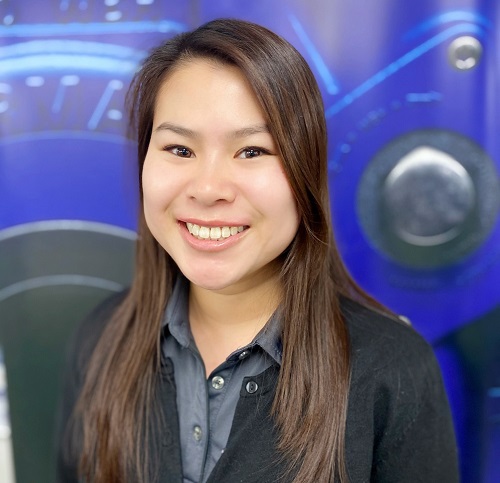 What motivated me to join Weir Minerals' graduate program was the ability to experience the company on a multitude of levels. I wanted a career path where I was able to work on a variety of projects alongside experienced industry leaders, and Weir met the criteria. It was important for me to begin my career with a company that valued personal development as well as career progression. Weir Minerals truly values its people and delivering excellence, and this can be seen through the continuous mentorship and support I've received towards my own self-development.
Through the graduate program, I've been able to implement some of my ideas as well as lead my own projects. One project was the sustainability project at our biggest manufacturing site in Australia. I was given the opportunity to chair initiatives that would focus on making mining more sustainable and efficient through reducing the footprint of our own operations. This work has led me to build and maintain relationships with multiple stakeholders across the business. I've had firsthand experience in how my work has had a significant impact on projects and how I've contributed in meeting the company's goals.
As a woman in engineering and especially in manufacturing, it can be pretty daunting, however, the culture at Weir Minerals is all about inclusivity, and the people make sure you feel that way.
---
Mitchell Carney, Graduate Mechanical Engineer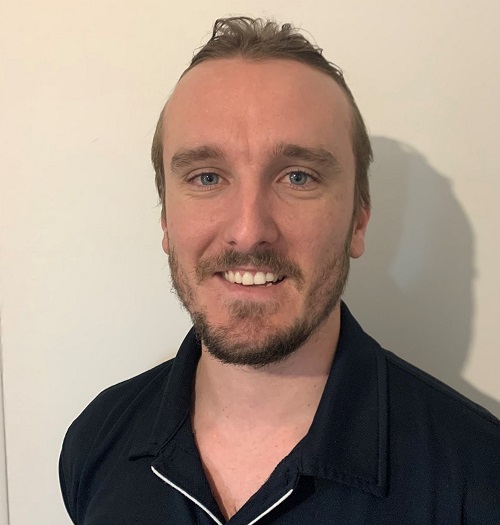 When I joined Weir, I was looking for a job, but what I found was a career.
As a graduate at Weir, everyone around you understands that you are still in the developing stages of your professional life and are always happy to help you learn and grow. The people of Weir have created a great culture of inclusivity, kindness and learning, the likes of which I haven't seen anywhere else I have worked. Immediately upon joining, I felt like a valued member of the team.
In my eighteen months at Weir, I've worked on two product development projects involving original design work as well as problem solving which is a part of my job that I really enjoy. I have also worked on a few sales projects which taught me a great deal about the processes involved. I even got to visit several customer sites to get a better understanding of their needs.
I have worked in Coolum, Sydney, Newcastle, Townsville and Brisbane, as well as visited our other locations. On top of helping me to learn about the business and our products, I got to see so much of Australia while working and built a good network while doing so.
I also have learnt that no matter where in Weir I go, the people are friendly, knowledgeable, helpful and offer me the opportunity to grow as a professional and as a person.
Plus, the work is fun!
---
Jun Heo, Graduate Engineer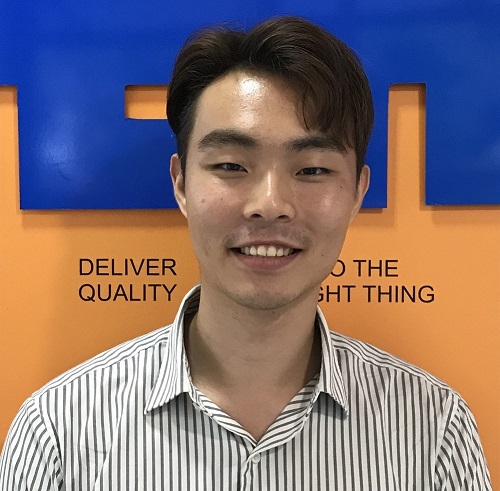 I joined Weir Minerals as a graduate fresh out of university with an expectation to learn and experience the industry. That's exactly what Weir provided. I was given the opportunity to get hands-on experience and learn what the industry is all about. Weir Minerals helped me with my personal and career development through its well-structured graduate program.
Having the opportunity to rotate in different teams and being involved with many types of projects allowed me to experience different team dynamics and environment, which was truly an amazing experience. I was given a lot of responsibility and have had wonderful colleagues who would mentor me for constant improvement. They give you all the support you need to develop and hone your skills without the feeling of being rushed. As a global company, Weir gives you that opportunity to jump start your career and will guide you to achieve your career goals.
The most exciting thing I have been involved in since joining Weir Minerals is being part of the Integrated Solutions team. I was given the opportunity to use skills I learnt from studies and internship to provide innovative solutions while working towards achieving a sustainable future. This work led me to become more confident in what I do, and I have no doubt that Weir Minerals will support me in what I want to do in my career and where I want to go.
---
Nicholas Gerrard, Graduate Mechanical Engineer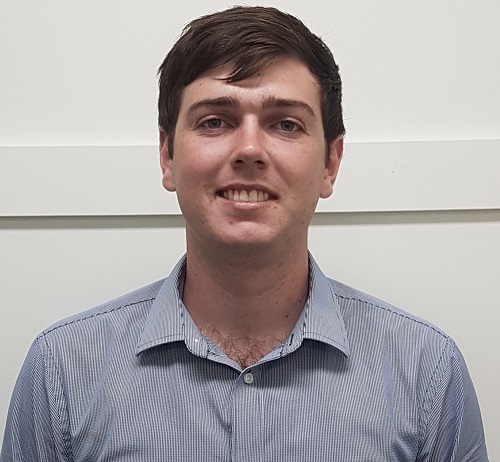 I first heard of Weir Minerals in my second year of university and was encouraged and supported to pursue my thesis project with their support and assistance. The big calling card for me to apply to the Weir Minerals graduate program was the opportunity to move around and get a better sense of various departments of the business, it has exposed me to a variety of projects and their respective challenges.
I have received an overwhelming support and assistance with all projects during my time with Weir Minerals while still being given the flexibility to develop my own approaches and solutions to challenges which has greatly helped my engineering development. In addition to the project learning, Weir Minerals also offers and encourages course training for the areas where you think you need it.
The flexible working hours (within reason) was a welcome surprise, it allows me to have a very good work-life balance as well as work around appointments and personal commitments. I have felt like part of the team from day one. It makes it a joy to come to work every day when you are surrounded by wonderful people.
As a rule, our graduates finish their program in the same location as where they started their first rotation. If the program went successfully, the business area of Weir Minerals in which the graduate finishes the rotation will offer them a full-time engineering position.
We offer two primary future career pathways for our graduates: technical and leadership. The technical pathway will see you develop into a specialist individual contributor such as product specialist or a design engineer. The leadership pathway will focus on developing your people management skills, so after 12 months you may be taking a position of a first-line manager.
Kara Dougan, Business and Systems Analyst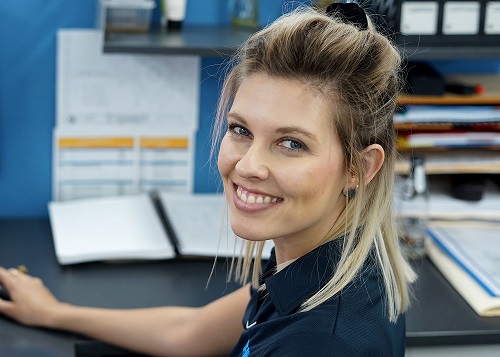 I feel supported and appreciated at Weir Minerals.
Having graduated with a degree in Mechanical Engineering, I joined Weir Minerals in January 2016 as a Cadet Engineer. A year later, I joined the Dewatering team in Coolum in the full-time permanent position of Application Engineer. In my first couple of years, I got to lead the project enquiries from a technical perspective, winning major orders with Australian and Indonesian customers. After getting exposure to other parts of the business and working with the regional Strategic Marketing and Dewatering management teams on the business plan, I discovered a passion for business and systems analysis.
At the start of 2020, I moved to the position of Business and Systems Analyst and have since been working on several key process optimization projects. This year, Weir Minerals put me forward for a Rising Star award at the Women in Industry 2020 awards, and even though I was not selected to be a finalist, it is very important to me to know that my individual contribution is recognized by the company I work for.
From fantastic opportunities to work with clients and colleagues worldwide, to the reward of being part of a global engineering company, here are 10 reasons that we believe make us a compelling employer where you can grow your career:
We are one of the world's leading engineering businesses
The Weir brand name is widely respected around the world
Our products and services help deliver processes that are vital to society
We offer opportunities in a wide range of technical and business roles
We embrace innovation and collaboration and encourage ambition
We are one of the fastest-growing engineering companies in our markets
We have a global presence, with over 15,000 people in over 70 countries on five continents
We offer placements in locations around the world
We respect equal opportunity and welcome diversity
We provide all the support you need to succeed in your career with us
Diversity at Weir Minerals

Our business is strong because of its diversity. We employ and promote people based purely on merit. Opportunity is available to everyone who wishes to pursue their options. We are an Equal Opportunity Employer and encourage all people to work with us.
At Weir, our core values drive us to do everything we can to be genuinely inclusive and diverse. Our 'Respecting Each Other' and 'Doing the Right Thing' values continue to help us develop and embrace a culture of equality where we can all truly be ourselves, feel like we belong and have our voices heard. Weir's Inclusion & Diversity Steering Committee is sponsored by the Executive Leadership Team and has Ambassadors from all over the world.
The Weir APAC Women's Network is a global initiative bringing together Weir women from our region and providing them with a forum to discuss issues around gender diversity at Weir. Among the goals of the network are support of women pursuing learning and development goals via training, promotion and mentorship, and encouraging internal and external networking opportunities.