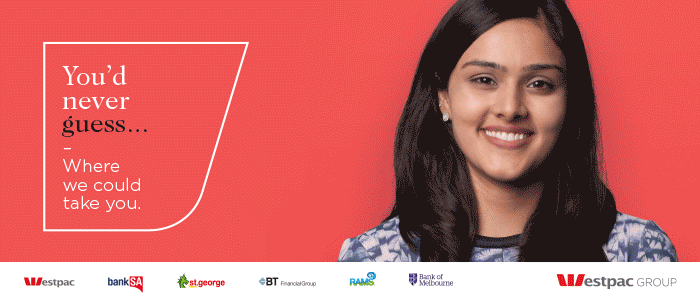 Application Toolkit
Westpac Group
Our Graduates Top Tips
At Westpac Group, we know how hard it can be to explore all the opportunities out there and to prepare yourself for the application process.
Hear from our Graduates offering their advice and top tips for the recruitment process!
Visit the Westpac Group Graduate Careers Page for more information and to apply!