How To Apply
Westpac Group
---
We will then be reviewing all applications and communicating next steps. Some parts of our recruitment process may change, given the current climate, but we will keep you updated in due course.
In the meantime, please view our Application Toolkit and access information on how our recruitment process usually works, and hopefully pick up some useful tips and tricks when submitting your application and participating in the recruitment process. This is the sort of thing you would have received from us at Careers Fairs, so thought we would make it available to you virtually given we can't meet you all in person.
Step 1: Your Application
Your application will take 10 minutes to complete and submit online
Complete all required fields and ensure you attach your resume and academic transcript (Unofficial transcripts are fine!)
Your resume represents your qualifications, experience and interests - make sure you cover off:
Your personal details including your full name, location and contact details 
Your career objective covering a short explanation about your career goals
Your education including qualifications, institution, dates of study, majors and academic average
Your previous work experience, which can be industry or non-industry related
You will also need to provide your academic average – i.e. GPA, WAM
Extracurricular activities: We want to know about you; whether its sporting, volunteering, social, community or university engagement
Your skills: these could be technical skills you have gained, foreign languages, or design skills for example
Step 2: Online Assessments
Online testing helps us to determine your alignment to our values and suitability for the role. You will face 3 tests as below:
Culture fit – this assessment measures the degree to which a candidate aligns with Westpac's aspirational culture and whether they will be a good cultural fit for the organisation
Cognitive ability testing – assesses problem solving and reasoning ability
Games based testing – assesses traits and abilities that have links to job performance through a fun game!
Don't worry, the assessments may sound scary but it's not pass or fail, we are looking for the candidates that best fit within our organisation and the program you are applying to.
Step 3: Video Interview
This is really your chance to shine, allow us to get to know you better and show off your personality!
We appreciate video interviews are quite daunting and something you may have never done before so here's a few tips! 
If you have never completed a video interview, it may be a good idea to get a feel for the process by recording yourself answer interview questions and then watching the replay to gauge your confidence, body language and ability to succinctly answer the question being asked.
Check your background, lighting and camera angle.
You will also have some time to read the question and get prepared before hitting record.
Don't panic! You'll get a practice run to test your mic and camera.
Treat it as a formal interview so prepare, research and appear professional.
Be conscious of posture and body language.
Video interviews are not live but be prepared and remember that you cannot pause, stop or restart the interview.
Step 4: Attend your assessment Centre
At the half-day assessment centre you will have a chance to meet our business leaders and put your best foot forward.
Successful applications will be welcomed to a half day assessment centre involving:
One-on-one interview
A business related case study
A group activity
You will have an opportunity to meet with our business and Graduates, use this as an opportunity to ask questions and find out if this is the right fit for you – it's time to grill us too!
Research is important, think strongly about why you have applied and what you can bring to the role.
It helps to show us your personality, so try and relax and enjoy the day. Rest assured the assessors on the day only want to see you shine!
Step 5: Job Offer
This is the exciting part!
After the Assessment Centre, you will receive a call from us to share with you the great news. If you decide (like us!) that your future is with Westpac Group, then we will require you to accept the offer within seven days. 
If you are still in the recruitment process or have received an offer with another organisation, that's ok with us but please be transparent and we will try to accommodate your situation.
If you're unsure about your offer, please give one of our team a call and we are more than happy to discuss this with you, providing further information if needed.
If you accept, you will also be required to complete a background check and provide the details of two referees we can contact.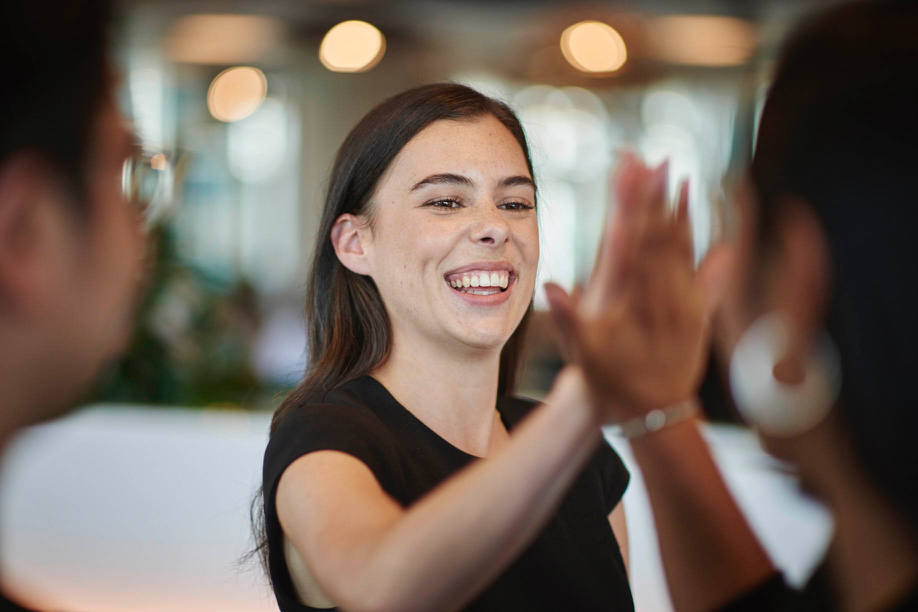 ---